Notion is an accessible productivity and note-taking app that lets you organize your tasks, track projects, and collaborate with your team. You can use some of its features for free. However, to take full advantage of all it offers, you can opt for one of the paid plans with up to 27 features.
The best-suited Notion Pricing plan depends on your day-to-day requirements and expectations. Here we will take a closer look at this productivity platform and its pricing.
Notion Pricing List
Notion is a productivity app that offers access to four distinct user plans, depending on your requirements. In the table below, you will find an overview of the Notion payment plans.
| Name of Plan | Free | Plus | Business | Enterprise |
| --- | --- | --- | --- | --- |
| Price per License per Month | $0 | $10 | $18 | Contact sales |
| Annual Price per License per Month | $0 | $8 | $15 | Contact sales |
| Annual Price per License | $0 | $96 | $180 | Contact sales |
Notion Pricing Model Shared Features
The cost of Notion depends entirely on the plan you select, which is why the table below contains the key features of each plan.
| Metrics | Free Plan | Plus Plan | Business Plan | Enterprise Plan |
| --- | --- | --- | --- | --- |
| File uploads | 5 MB | Unlimited | Unlimited | Unlimited |
| Page history (days) | 7 | 30 | 90 | Unlimited |
| Collaborative workspace | ✅ | ✅ | ✅ | ✅ |
| Guest collaborators | 10 | 100 | 250 | Custom |
| Synced databases (BETA) | 1 | Unlimited | Unlimited | Unlimited |
| Row limit per synced database (BETA) | 100 | 20,000 | 20,000 | 20,000 |
| Features listed | 14 | 16 | 19 | 27 |
| Cost per feature | $0 | $0.63 | $0.95 | Price on application |
MORE: Learn about Notion's features in detail
---
Notion Pricing Plan Overview
Notion is an app that considers all users, regardless of whether they are individuals, small businesses, or expansive corporations. There are four different Notion pricing plans that offer a variety of access to features, which is why the number of users rose to 30 million in 2022.
The Free Plan enables you to access the Notion platform and use a large portion of its features free of charge. While this option has limitations, such as the 5MB file uploads per day, it still allows you to have up to 10 guest collaborators in your collaborative space. Moreover, you can use the free plan to inspect your page history for up to seven days, making this choice suitable for individuals and small businesses.
On the other hand, the Plus Plan has an affordable price of $10 per month, opening up many more possibilities. First and foremost, there is no limit on the daily file upload, and on top of that, you can include up to 100 guest collaborators. Additionally, you can have unlimited synced databases, guaranteeing a smooth teamwork experience for companies with dozens of employees.
The Business Plan costs $18 per month and enables your team to include up to 250 guest collaborators. The page history goes back 90 days which can be quite helpful in data analysis. Moreover, this plan does not put a limit on the MB file you can upload per day.
Finally, the Enterprise Plan is best suited to large companies requiring smooth and seamless cloud-based collaboration. This doesn't limit the file MB per day, guest collaborators, synced databases, or page history days. Notion provides a special quote for this plan once you contact the sales department.
Overview of Notion Pricing Plans at a Glance
| | |
| --- | --- |
| Free Plan | Best for individuals users and freelancers |
| Plus Plan | Best for micro and small teams and businesses |
| Business Plan | Best for medium and large businesses working on multiple projects |
| Enterprise | Best for larger enterprises with over 1,000 employees |
---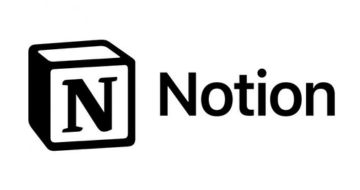 Try Out Notion's Business Pricing Plan
Choose the best value plan and take advantage of the 90-day page history, advanced data analytics, and 250 guest collaborators.
---
Additional Information
How Much Does Notion Cost?
Notion is a platform with four distinct payment plans, each of which consists of specific features that make it suitable for different needs and requirements. The payment plans that Notion offers to users include different levels of accessibility. You can choose whether you want to pay monthly or yearly.
The Notion payment plans are:
Free Plan: $0
Plus Plan: $10 monthly and $96 annually
Business Plan: $18 monthly or $180 annually
Enterprise Plan: Individual quote
If you are interested in the Enterprise Plan, you will need to request a demo and a price quote that the Notion sales team will provide. The price will depend on the number of collaborators and other features you require.
Notion Pricing: Additional Features
It is true that, regardless of the cost of Notion, you still receive access to nearly all essential features. However, some elements are only available under the Enterprise Plan or with additional payments. We focused on the three most essential additional features.
Workspace Analytics
Getting the Enterprise Plan guarantees that you will have access to workspace analytics, enabling you to get a clear picture of the day-to-day work that your teams do. Thanks to workplace analytics, you can gain insight into what improves and hurts the teams' productivity, and the best approach to project management.
Granular Admin Roles
The Enterprise Plan also enables you to fully use the granular admin roles. You will be able to determine which collaborator gets access to specific information, tasks, and projects. This is an excellent way to protect the confidentiality and privacy of the projects you are working on.
Priority Support
All the paid plans, including Plus, Business, and Enterprise include this feature, guaranteeing that you will receive priority customer support. If you run into any issues on the Notion platform, you can expect to receive help within minutes with these plans.
Which is the Best Notion Pricing Plan?
Notion offers a variety of features and accessibility that cater to your specific needs, which means that it is difficult to say which one is the best. In fact, the best Notion pricing plan is not universal for all users. Users can always start with the Free plan and use it as a trial version so your team can assess this tool.
There is always a possibility to upgrade to the higher-tiered plans giving you access to more advanced tools and features. Assess your business needs and decide which features will be sufficient for your company needs to avoid paying for features which you will never use.
Additional Costs
Notion pricing plans are straightforward and there are no hidden costs. The only thing that you need to keep in mind is the Notion AI feature. This optional add-on can be used with any paid plan but it will cost you an additional $8 per member per month if billed annually. If you wish to try it on a monthly basis before adding it as a regular feature, you will pay $10/member/month.
Recommendation:
Work and write better and faster and facilitate your brainstorming process with the optional Notion AI add-on for just $8 per member per month. Get it today.
How to Choose the Right Notion Pricing Plan?
When selecting the right Notion pricing plan for you, the main factor you should focus on isn't the price of the plan but rather the features it provides you with. Before you start your decision-making process, you need to set your expectations and requirements from this productivity app.
Once you do that, you will be able to determine which of the four options consists of features that will help you manage your projects, communicate with collaborators, and increase productivity effectively.
Notion Membership Payment and Discounts
Once you have selected the right pricing plan that fits your needs, all you need to do is pay the membership with any major credit and debit card or through your PayPal account.
Notion offers discounts for students and educators who can use the Plus plan for free. All they need to do is sign up with the school email address. Notion has a wide list of eligible school email domains, so contact customer support if you need any further information.
Do Notion Pricing Plans Vary By Location?
Notion pricing plans don't vary by location, but there might be slight pricing variations due to foreign currency exchange rates that differ depending on your region or country.  
Notion pricing is subject to change at any time, and the company may adjust pricing based on market conditions, customer demand, and other factors.
---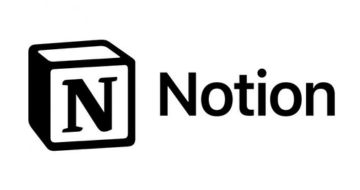 Try Out Notion for Free Now
Sign up for the Notion Free plan and take advantage of its free features.
---
Notion Vs. Trello Pricing Comparison
The idea of Notion's design is a more comprehensive project management approach offering more organization options like Gantt charts, budgeting, as well as invoicing and billing options. On the other hand, Trello the organizational flow of Trello concentrates on Kanban project management style that allows for independent work. The Trello design aims for bite-sized tasks instead of large goals.
Main Feature
Notion
Trello
Monthly Plan
– Free plan
– Plus Plan – $10/user/month
– Business Plan – $18/user/month
– Enterprise Plan – Contact Sales
– Free Plan
– Standard Plan – $6/user/month
– Premium Plan – $12.50/user/month
– Enterprise Plan –
Annual Plan
– Free plan
– Plus Plan – $8/user/month
– Business Plan – $15/user/month
– Enterprise Plan – Contact Sales
– Free Plan
– Standard Plan – $5/user/month
– Premium Plan – $10/user/month
– Enterprise Plan – $17.50/user/month or $210 annually per user
Pros
– Great note-taking capabilities
– Affordable pricing
– Easy to use and customize
– Offers a responsive Web Design
– Real-time updates
– Use of Kanban system
Cons
– Lacks advanced project management features
– Limited attachment size of 250 MBNot suitable for large-scale projects
Recommended Alternative to Notion
Trello is the Notion alternative for those looking to organize specific projects by simplifying them into small tasks. You can assign the work and keep the team organized. Here are a few reasons why Trello is a good notion alternative:
It's easy to set up, requiring minimal configuration that can be done in a matter of minutes.
There are fewer features and options which facilitate the learning process.
There is a more extensive list of integrations and power-ups.
Fully optimized for project management, it helps you do fewer things at a time.
Key Takeaways
We live in a world that demands constant improvement and development, especially in terms of the efficiency of our work. Notion is at the forefront of cloud-based workspaces because it provides dozens of tools to improve your overall results.
Whether you are in design, which requires you to develop logos and prototypes, or engineering, which demands streamlined collaboration about project specifications, Notion has you covered. You can find the plan that meets your requirements, depending on the business size, project area of work, and even the structure of the business.
Access Notion via desktop or mobile device, explore its features, and find the pricing plan that works in your favor.