Mailchimp – A Wholesome Marketing Platform
Email marketing is an essential part of every growing business and using the right tools can nurture leads and expose your brand to a much wider audience. Still, choosing the right email marketing platform that offers more than you can expect requires research and testing.
As a great all-in-one marketing platform, Mailchimp offers several affordable plans for website & commerce, as well as email marketing.
Mailchimp helps you create a website or store, convert customers and boost customer loyalty through the use of many available features and tools.
Choosing the best Mailchimp pricing model might be a hassle but we offer a comprehensive pricing review to help you choose the best option based on our top value metrics.
---
Take Note!
The pricing plans for Mailchimp are discussed in this article. If you want to learn more about Mailchimp's features, pros and cons, and other information, read our Mailchimp review.


---
Mailchimp's Pricing Plans
| Mailchimp Pricing Plans | Monthly Pricing Plans (Website and Commerce) | Monthly Pricing Plans (Marketing Platform) |
| --- | --- | --- |
| Free | $0+2% transaction fee and Stripe processing fees | Starts at $0 |
| Core | $10+1.5% transaction fee and Stripe processing fees | |
| Plus | $29+0.5% transaction fee and Stripe processing fees | |
| Essential | | Starts at $11 |
| Standard | | Starts at $17 |
| Premium | | Starts at $299 |
---
Value Metrics
| | | | | |
| --- | --- | --- | --- | --- |
| Audience | 1 | 3 | 5 | Unlimited |
| Contact Limit | 2,000 | 50,000 | 100,000 | 200,000 |
| Contacts included in Starting Price | 2,000 | 500 | 500 | 10,000 |
| Cost per contact Starter Price | 0 | $0.02 | $0.03 | $0.03 |
| Cost per extra contact | 0 | $0.01 | $0.02 | $0.01 |
| Seats | 1 | 3 | 5 | Unlimited |
| User Roles | 1 | 2 | 4 | 5 |
| Max Monthly Email Sends | 10,000 | 500,000 | 1,200,000 | 3,000,000 |
| App Engagement (months) | 1 | 1 | 3 | 18 |
| Amount of Features Listed | 54 | 56 | 69 | 72 |
---
The Complete Mailchimp Pricing Plan Offer
| Free | Core | Plus |
| --- | --- | --- |
| 1 seat with owner permissions | 3 seats with owner and admin permissions | 5 seats with owner and admin permissions |
| Plus 2% Transaction fee + Stripe processing fees | Plus 1.5% Transaction fee + Stripe processing fees | Plus 0.5% Transaction fee + Stripe processing fees |
| Free Mailchimp domain | Connect to a custom domain | Free custom domain for one year |
| Email support for first 30 days | Email and chat support | 24/7 email and chat support, and phone support |
---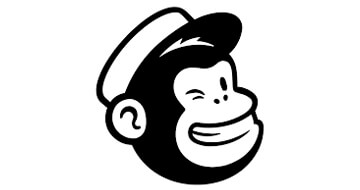 Sign up for the Mailchimp Core Plan Today!
Enjoy automated notification emails, 1:1 appointments, guided tutorials, basic campaign reporting, and numerous customizable features. Get the Core plan for just $10.00 a month!
---
Audience Management
Audience management is quite an advanced feature that puts the focus of your marketing campaigns on the audience. The contact management dashboard is very analytical. Mailchimp can predict the customer's shopping pattern and automatically build segments.
The audience's basic segmentation, behavioral targeting, and marketing CRM are available for all pricing plans. Estimating the app and website engagement differs between plans with the higher tier plans offering more flexibility.
Creative Tools
These features allow dynamic email personalization, automatic addition of personalized product recommendations, and other easy-to-use creative content tools to boost your brand. All plans include the use of a creative assistant and the possibility to choose between the numerous pre-designed layouts and themes.
Higher-tier plans allow a wider selection to choose from, whereas Standard plan users can download designs and use custom-coded templates.
Reporting
While some platforms restrict access to statistics, Mailchimp allows an understanding of the real terms of ROI for each campaign. This tool allows users to evaluate the success of their campaigns, and how much impact was made, rather than just tracking metrics.
All plans offer basic reporting for a general overview of the campaign's success. High-tier plan users also get the benefits of A/B testing, while Premium plan users are the only ones to enjoy comparative reporting and multivariate testing.
Did you know?

With Mailchimp, you can take the biggest advantage of Marketing CRM, surveys, and behavioral targeting to create smart business campaigns!
---
Mailchimp Pricing Plan Integration

Mailchimp offers hundreds of integrations for all pricing plans. Integration to niche applications is important to users regardless of the plan they are using. The list is long, but some integrations are possible with Google Contacts, Docs, Maps, Drive, and Analytics 360.
Integrate Mailchimp with some of the best CRM platforms like Pipedrive, Salesforce, and Zoho CRM. Use the possibility for social media and eCommerce integration, data import and export tools, and a variety of partner applications.
Mailchimp allows for simple navigation on both mobile and web versions. Create and edit accounts on the go, view reports, add new contacts directly, and much more.

The Free plan is best for new businesses that are just starting and require building a website or launching a store.
The Core plan allows email and chat support to marketers who wish to expand, while offering them web customization and lower transaction fees.
The highest of the websites and commerce plans, the Plus plan, is for all scaling businesses that require access to all features and low transaction fees.
Support
Mailchimp users have the option to use one of the many support tools available.
All plans offer users access to a large number of guides and tutorials via the website. Support options are also categorized by topic so you find what you are looking for easily.
Higher-tier plans offer email and chat support available. Users of the Free plan will get email support only for the first 30 days, after which they can use the provided tutorial and guides.
Users of the paid plans can ask for help by contacting Mailchimp's support team.
There are also options to register for live sessions and the possibility to watch recordings of webinars. Use the extensive directory of experts to solve design issues, excel at campaign management and contact management, and more.
Mailchimp is a very simple email marketing platform to use, with a very intuitive interface that is easy to understand and navigate. The knowledge base is available to users of all plans, with the highest-tier plan users having the benefit of using 24/7 email and chat support, as well as phone support.
Overview of Mailchimp Pricing Plans

Mailchimp offers different pricing plans that allow users to benefit from different features. All plans are designed to fit the different business needs, with the highest tier plans being the most advantageous.
Even though they don't allow access to all features, lower-tier plans can also have a satisfactory user experience.
Free Pricing Plan

The Free plan offers all the essential core features that new businesses need:
Building and publishing a website, use of SEO tools, SSL Certificate, and unlimited bandwidth.
For $0 per month, it is not a bad option because users get access to almost all features available to higher-tier plans. The only big difference is the 2% transaction fee, the limited email support to only 30 days, and the lack of live chat support that comes with the plan.
The Free plan doesn't allow the use of a customer service page and automated email notifications, nor the possibility to connect a custom domain.
Core Pricing Plan

The Core plan is an upgrade from the Free plan. It offers three seats, and the possibility to use 48 of the listed features. Website and store features include SEO tools for building and publishing websites, site visit analytics, shopping carts, and sales reporting. There is a possibility for payment processing in the US and UK.
Other features include appointment scheduling, a free Mailchimp domain, and access to all marketing channels. Access to all support sources, including 24/7 email and live chat support. This plan also includes transaction fees which come to 1.50%.
The Core plan is an excellent option for growing businesses that need web page customization and are looking for lower transaction fees.
Plus Pricing Plan

The highest of the three website and commerce pricing plans is also the most recommended one – Plus Plan. It includes all features and services of the previous plans and more.
Customer service pages and automated notification emails can be used by Core Plan users. There is a possibility for live chat and email support, with a transaction fee of only 0.5%. This is a good plan for experienced businesses who require the use of all features and tools for websites and commerce.
| | |
| --- | --- |
| Mailchimp Pricing Models | Best for |
| Free | Best for new businesses in need of a website |
| Core | Best for existing businesses that need website customization |
| Plus | Best for scaling businesses that need low transaction fees |
---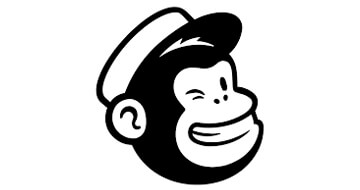 Become a Mailchimp Core Champion!
Put leading Mailchimp features to the test and take your website and commerce planning to a different level! Low transaction fees and maximum features – sign up for Mailchimp's Core plan today!
---
How Much Does Mailchimp Cost?

Depending on the pricing plan a business chooses, the costs can vary from $0 to $29 per month but there is also a free trial to use. All website and commerce plans that Mailchimp offers allow access to the store and website products.
The Free plan costs $0 per month. For the price, it offers quite a lot of features that businesses will find useful.
With the Core plan, for $10 per month, you can unlock 3 seats, get a lower transaction fee, and use handy features like 24/7 email and live chat support.
With the Plus plan, you will pay $29 per month. This plan differs from the others because it has the lowest transaction fee of 0.5, and offers up to 5 seats.
All Mailchimp plans include Google Analytics integration and SEO tools. There's also the option to build websites without bandwidth restrictions and with unlimited pages.
Which Pricing Option is Right for You?

When considering which Mailchimp plan to choose, you need to take into account what your business needs.
If you are just starting out and need time to figure out what your expanding strategy will be, the Free plan is a great place to start. It offers all the main features and tools you will need to create a website or store.
For those who prefer having all tools and features in one place, the Core and the Plus plans can meet your needs. But, while the Core plan offers the 24/7 support you need, it comes with slightly lower transaction fees. So, if you are debating between the Core and the Plus pricing plan, opt for the Plus plan to enjoy 0.5% transaction fees and 5 seats.
---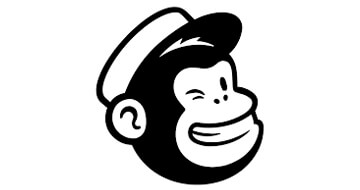 Go Plus or Go Home!
Get all the business support you need, up to 5 seats, and the lowest transaction fees of 0.5%. Sign up for the Mailchimp Plus plan today!
---
Extra Mailchimp Pricing Details
Additional Costs of Mailchimp

Mailchimp offers the possibility for additional add-ons like a custom domain, transactional emails, and advanced scheduling. The price for the advanced scheduling add-on is $8 per month for all plans.
The price of the transactional email add-on varies on the number of emails per month and the number of blocks. So, for 1 to 20 blocks or 1 to 500k emails, you will pay $20 per block. At the same time, for over 161 blocks or over 4M emails, you will pay as low as $10 per block.
There is also the matter of transaction fees, charged on a per-transaction basis. It is worth noting that these transaction fees are non-refundable. Other than transaction fees, there are also Stripe fees which vary depending on the user's location.
What is included in Mailchimp's Plus Plan?

The Plus plan is the highest website and commerce Mailchimp plan. It offers 5 seats and access to 48 features. The plan allows for access to all available features for websites and stores, as well as access features for appointment scheduling and design, as well as marketing channels, audience, insight, and optimizations.
There is a possibility for 24/7 email and live chat support and integration with over 200 apps. Stay organized and use the possibility to purchase a custom domain by using the custom domain add-on.
How to Save Money Using Mailchimp?

Mailchimp helps users grow their businesses on their terms via both email marketing services and a marketing automation platform. While it helps businesses create websites and stores through three key plans, there is also a way to maximize its use without overpaying for a feature or service.
Mailchimp offers the following savings options:
Charities. Mailchimp gives charities and nonprofits a 15% discount for using the platform.
Account security. Increase your account security by adding two-factor authentication through Google Authenticator or two-factor SMS authentication and enjoy a 10% discount off the monthly subscription.
Referrals. Mailchimp offers a referral program for users subscribed to a paid plan. You can save by simply referring new customers.
How Do I Pay for My Mailchimp Subscription?

For the website and commerce plans, Mailchimp offers monthly subscriptions that may be paid through various credit cards. Whatever payment method is provided, Mailchimp requires it to be kept on file. It is important to provide correct payment information to avoid encountering billing information.
Can I Use Mailchimp for Free?

Mailchimp offers the possibility of using the website and commercial free forever plan.
It allows access to quite a lot of features but the support is limited to using tutorials and guidelines only. The free forever plan also has a limited 1 seat with owner permission and a significant 2% transactional fee.
---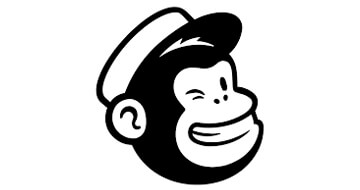 Launch Your SME Online Store!
Use the Mailchimp Plus Plan to create your website and online store and put your business in the right limelight! Select a custom domain for your business and use unlimited features to scale your brand!
---
The Extras: Mailchimp's Email Marketing Platform Plans

Mailchimp also offers 4 other plans that refer to email marketing.
The first plan is Free and helps businesses create email campaigns and learn more about their clients.
Then comes the Essential plan which will cost users $11 per month for 500 contacts. It is used for those who need basic automation and a higher email limit.
The Standard plan which costs $17 per month is also the plan recommended by Mailchimp. This plan allows up to 5 users and 100,000 contacts.
The most expensive email marketing plan is the Premium which costs $299 per month. It allows the use of the most sophisticated and advanced tools built for teams and offers unlimited contacts.
Do Mailchimp Prices Vary by Location?

The prices of Mailchimp are expressed in US dollars. However, for non-US pricing, there might be a variation in the prices due to the estimated current exchange rates.
Mailchimp Pricing Plans vs. MailerLite Platform: A Comparison

Like Mailchimp, MailerLite also offers a free plan but with more limitations than Mailchimp. While Mailchimp offers a marketing platform and website & commerce plans, MailerLite has only marketing plans. Both offer a free forever plan to users, but there is a difference in the subscription fee costs. MailerLite is a lightweight tool more suited for smaller businesses, while Mailchimp is great for advanced reporting, with more speed and reliability.
Main Features
Mailchimp
MailerLite
Monthly Plan
Marketing Platform:
Free: $0/month
Essential: $11/month
Standard: $24/month
Premium: $299/month
Website & Commerce:
Free: $0/month
Core: Starts at $10/month
Plus: Starts at $29/month
Free: $0/month
Growing Business: $10/month
Advanced: $21/month
Enterprise: Custom Pricing
Pros
Excellent email templates.
Offers free forever plan.
Easy-to-use email marketing platform.
Advanced AI capabilities.
Advanced reporting.
All-in-one marketing hub
Offers free forever plan.
Comes with three email editors.
Intuitive automation editor
Cons
Doesn't support affiliate marketing.
Plans might get pricey
Extremely strict initial approval process.
Limited options for templates.
A costly dedication account manager
Recommended Alternative of Mailchimp

Mailchimp has a reputation as an all-in-one marketing software that has incorporated social media scheduling, CRM, impressive automation, and many other feature settings. As a suitable alternative, MailerLite fits the needs of small businesses with less than 50 employees. What makes MailerLite the best Mailchimp alternative is as follows:
Good choice for budget-conscious small businesses
A Lightweight tool
Customer Support in many languages
Summary

Mailchimp is one of the best-known and exceptional email marketing tools It has gained popularity and a strong reputation through its strong feature range, easy-of-use, fantastic branding, and intuitive UI. Thanks to the high percentage of deliverability, Mailchimp ranks rather high offering users an experience they wouldn't want to miss.