If you're looking for a customer relationship management (CRM) platform, there are many options available. But at the top of nearly every list, you'll find Hubspot and Zoho CRM. Both platforms have solid reputations and offer a wide range of revenue generating features and services along with accommodating price points for businesses of all sizes.
---
Hubspot – A customizable CRM with a comprehensive line of top-tier features
With Hubspot, users gain access to a robust set of marketing, sales, customer service, content management, and operations tools all within an easy-to-use interface. Together, these tools can create a powerful personalized system that can help a business scale in no time.
Zoho CRM – A cost-efficient CRM with a broad range of tools
With its streamlined platform and a variety of additional SaaS tools, Zoho CRM makes it easy to create a better experience for your customers. The program's features work well together and give small to medium-sized businesses access to a complete CRM at a lower price.
---
Breaking Down Hubspot versus Zoho CRM
To help find the best CRM solution for your business, we're inspecting the services, features, usability, integrations, and support channels from both Hubspot and Zoho CRM. We provide honest comparisons and scoring and bring light to potentially deal breaking elements that will aid in your decision-making process.
Hubspot vs Zoho CRM: Main Differences
The best of these two programs will come down to the distinct needs of your business. Every business is unique and in the same light, these two programs also have key differences.
Hubspot works as a turnkey solution as their developers created each product to work together as a bundled business solution. Zoho CRM also has a centralized hub, but it's not as 'put-together' as Hubspot and requires a little more setup.
However, within the Zoho CRM platform, you find more versatile customization options along with some helpful marketing tools that even the score between the two programs — even though Hubspot has a more robust marketing tool set.
As always, everything comes down to price. And that's where many small to medium-sized businesses may see Zoho CRM as a better option, whether or not they like Hubspot more.
Hubspot vs Zoho CRM: Fast Overview
Both Hubspot and Zoho CRM are jam-packed with features to help companies with marketing, sales, and customer service. In fact, you could write an entire ebook on the subject.
To simplify things, we'll look at three key features and identify tools that make them function on their respective platforms.
All-in-one platform
The Hubspot CRM Suite includes their Sales, Marketing, Service, CMS, and Operations Hubs.
Each Hub is a proprietary system developed by the Hubspot team. And the developers designed each Hub to work with a "consistent user experience." That means every tool, report, and data point all have similar functionality and work together to help you scale your business.
Zoho has also worked very hard to develop its own all-in-one CRM system. The company has a variety of applications that work well together well to create a smooth customer management process.
Both platforms are no-code and have drag-and-drop functionality, so you're able to move as you please between the various applications and tool sets.
Customization
A standard CRM system can do wonders for your business. But both Hubspot and Zoho CRM take things to the next level with customization features to help you create a tailor-made CRM system.
With Hubspot, you can customize your interface. You can choose the reports you want to factor on your main dashboard and reorder how you view various fields within your records. At the Enterprise level, it's possible to create custom objects (modules).
Zoho CRM also allows you to customize your records and adds a few more perks. You can create functions within your CRM by adding custom links and buttons where you need. There is also a Sandbox feature at the Enterprise level — same for Hubspot — that allows you to test your custom CRM changes before you deploy them.
Automation
Automation features for marketing, sales, and service are industry standard for CRM systems. Naturally, both Zoho CRM and Hubspot offer healthy feature lists that cover this aim.
Hubspot's automation features lean heavily on their Marketing Hub where the platform shines with its 'inbound marketing' system. You can easily set up email drip campaigns, conduct A/B testing, manage ads and more. The Sales and Service Hubs are separate from the Marketing Hub but also come with a decent range of automation features.
Zoho also has a healthy set of marketing features that will help you generate and nurture leads. The platform has customer segmentation to inform marketing campaigns along with social media lead capture automation and attribution features for your campaigns.
| Category | Hubspot | Zoho CRM |
| --- | --- | --- |
| All-in-one platform | When it comes to an all-in-one platform Hubspot delivers. The interface and the tools that make up each product work together seamlessly. | Zoho has solid functionality as an all-in-one platform. The developers have worked hard to ensure their acquired applications integrate well into the system. |
| Customization | Hubspot offers a healthy amount of customization features. Specifically, custom objects are a game-changer for companies. And there are plenty of custom reporting options. | Zoho offers a comprehensive set of customization features across the board, but their sales and product tools shine here. |
| Automation | The platform contains world renowned marketing automations to create an 'inbound marketing' system. There are also other solid automation systems built into their Sales and Service products. | Within Zoho's system, you're able to automate key elements of your business. The automation system works within the Sales and Marketing systems at the same time and segments customers based on purchase patterns. |
All-in-one Platform: Hubspot vs Zoho CRM
Businesses need interoperability between the various tools and applications within their CRM system. Some platforms work better as a cohesive all-in-one platform than others, but it's a feature decision makers should weigh when choosing the best system for their business.
Both Zoho and Hubspot deliver in this aspect, but one CRM stands out. With each Hub built from the ground up by the Hubspot team, they offer a superior all-in-one platform. Reporting, tools, integrations, data, etc. all connect in perfect harmony on the same interface.
It doesn't matter which Hub you're working in, you're working from the same database. It's easy to keep everything in your CRM system in alignment with synced contact timelines and personas.
For Zoho, most products have been developed in-house, but they've acquired programs over the years. Because of this, it's necessary to use additional integrations or connections to sync everything properly. For example, syncing Zoho CRM marketing to Zoho Desk.
Their tools and features fly under the same flag, but because the infrastructure requires extra setup and specifications, your data can get disjointed and slow your teams down. Because of this, Hubspot has the edge in this feature category.
More Information

Hubspot is the best platform to allow you to work seamlessly between various products. Want to know more about Hubspot? Read its review here.
Customization: Hubspot vs Zoho CRM
Customization is tricky regarding creating the perfect CRM system, because every business is different. It involves a deep understanding of objectives and the ability to validate them with the correct data points. These two CRM systems both have built-in customization features and the ability to create custom APIs. But only one lets you do more at a lower price point.
Hubspot states that it "doesn't sacrifice power for usability." The platform has a variety of customization options within reporting, forecasting, and its custom objects feature. You can also use their Sandbox tool to test out your custom additions.
These are excellent tools to help a business scale. But many of the platform's custom features — specifically Sandbox and Custom Objects — are only available at the Enterprise level. Also, the custom functions on Hubspot rely heavily on working within its all-in-one system.
At every pricing tier, Zoho CRM provides flexibility when customizing their system for your business. Fields, modules, list views, are all customizable at every pricing tier, and their cheaper Enterprise tier gives you access to custom scheduling and sandboxes to test out custom features.
Overall, Zoho CRM edges out Hubspot for customization.
More Information

Zoho is the best platform to help your business create a custom CRM system: What to know about Zoho CRM? Read its review here.
Automation: Hubspot vs Zoho CRM
Outside of customization, automation features are the key focus for businesses shopping for a CRM system. As top-tier programs, both Hubspot and Zoho CRM offer a plethora of automation features. This makes it difficult to say which one should come out on top in this category.
To start, Hubspot outpaces Zoho in the sheer number of automation features. Hubspot's Marketing Hub feature set is recognized throughout the SaaS industry as an innovative, effective marketing solution.
However, it's wholly based on marketing vs non-marketing contacts which can alter the price point significantly. This can also cause some conflicts with your CRM data.
Zoho offers its fair share of automation features and works from an RFM segmentation method. This will allow you to better identify your target markets and personalize campaigns. It also has automated social media lead enrichment and marketing attributions to help you better sync up your marketing and sales teams.
And with the price points, it's difficult to lean one way or the other, so we're calling this feature set a tie.
This feature scored even, but not all scores are so close. Curious about other software comparisons? Check out…
| Key Features | Hubspot | Zoho CRM |
| --- | --- | --- |
| All-in-one Platform | Because the same team designed it from the ground up, Hubspot has better functionality as an all-in-one platform. | Zoho works well as an all-in-one platform, but it requires additional connections or integrations to get everything to run smoothly. |
| Customization | Hubspot offers a lot of customization features, but they're tucked away in their upper payment tiers and aren't as flexible as Zoho CRM. | Zoho CRM may take a little more work to set up, but it's because you can fully customize the system to fit the needs of your business. |
| Automation | With Marketing Hub, Hubspot has a broader range of automation features. But you may pay more to access those features and Zoho makes up for the lack of marketing features in other ways. | Zoho offers a wide variety of automation features for marketing, sales and service. The features lean towards the sales and service side, but Zoho also offers some automation features you don't see on Hubspot. |
---
Usability Test: Which is User-friendly?
Usability tests a software's ability to accomplish a goal. And as CRM systems, Zoho CRM and Hubspot both offer high levels of usability. Each platform can help you create a customized system for your business that allows you to manage customer relationships at every level effectively.
Each program offers different tools, features, integrations, and more — and at different price points — and any of those points could be the 'x-factor' that pulls you towards a solution.
Regardless of which product you choose, both programs have the same level of usability. It's a tie.
---
Try out Hubspot now!
CRM systems act as the foundation for your marketing and sales processes. Hubspot gives businesses of any size the ability to streamline their processes and manage their customers effectively.
---
Which Platform Has Better Options to Help You Onboard?
One of the biggest disservices to a business is purchasing a CRM system with a lack of knowledge on how to implement it. Unfortunately, this happens often even as CRM solution providers like Hubspot and Zoho CRM offer thorough onboarding services.
Both companies know it's in their best interest to help you and your team maximize the capabilities of their programs. To help you decide which can better service your businesses' needs during the onboarding process, we'll inspect the services they offer.
Hubspot Onboarding
To start, Hubspot offers comprehensive onboarding services for each of its individual Hubs except Operations. Pricing for these services is based on your tier, and with a bundled CRM package, you get a discount on the total amount.
Their services include:
Migration consultation
Content strategy
Optimization of your site and blog
Overview of how data lives within Hubspot
Lead capture, traffic and analytics help
Campaign setup
Hubspot requires you pay a onetime fee for their onboarding services at the Professional ($4,500) and Enterprise ($12,000) tiers — we'll revisit this again in the Pricing section. And the services are available to both startups and those on the Starter tier at a lower rate.
Zoho CRM Onboarding
Zoho onboarding is also extensive and offers many of the same services as Hubspot.
Their services include:
Personalized onboarding guidance from a specialist
Multiple weekly onboarding sessions
Walkthroughs
Dedicated onboarding specialist – Premium and Enterprise tiers
Onboarding with Zoho is not mandatory, but it is paid and grouped in their Support services. You get onboarding materials, onboarding sessions, walkthroughs, and personalized guidance when you begin any paid Zoho CRM tier.
However, you can upgrade to their Premium (20% of your annual contract) or Enterprise (25% of your annual contract; min. 25 users) support tiers to access a dedicated onboarding specialist and additional time for all other onboarding services.
Scoring
This is difficult to score as they both have advantages and disadvantages. Hubspot onboarding, while superior to Zoho CRM, is mandatory for premium tiers and comes at a fixed price. Zoho CRM offers onboarding at scale, and it's included with every paid tier. Plus, it's not mandatory
Ultimately, the score evens out when you look at the complete onboarding service. It's a tie.
Paid Hubspot onboarding is mandatory at premium tiers
Zoho includes onboarding with all paid tiers
Both offer a solid onboarding process, though Hubspot edges Zoho here
---
Consultation Options: Who Can Help You Utilize the Platform the Best?
Let's face it. Integrating a CRM system into your business isn't a fast and easy task. The process often requires help for migrating data and setting everything up — workflows, reports, automation, contact personas and profiles, etc.
Companies also require guidance beyond the initial implementation. Your business could need help with API development or specialized help in setting up an inbound marketing system, sales campaigns, or customer service protocols.
To address these needs, both Hubspot and Zoho CRM offer in-house and partner consulting services to help you accomplish your business goals using their platform.
Hubspot Consulting
In-house
Internal consulting at Hubspot falls under their Professional Services category. They offer:
Inbound Consulting
Technical Consulting
Migration Services
Customer Training.
All consulting services are paid and each category has subcategories specific to individual business needs. The services vary in price, and you'll need to submit a request to Hubspot to figure out the exact pricing for certain categories.
Partner
At the moment, Hubspot has over 6,500 partners listed on their site who offer consulting services in over 25 categories including:
Branding
CRM implementation
CRM migration
Sales and marketing alignment
Social Media
Website Development
Hubspot vets each partner thoroughly and requires they go through Hubspot's proprietary Partner training and onboarding. With that many partners, they're able to offer consulting services in a variety of languages and by remote or onsite. Each company will have different pricing, so it's a good idea to shop around.
Zoho Consulting
In-House
Zoho offers consulting through its Jumpstart program, which reads as customized, advanced onboarding sessions over a full-fledged consultation program. They charge $200 per hour for the service with a 10 hour minimum. And the Jumpstart team tailors the program to fit the needs of your business, so you'll need to contact them for a quote.
They also offer a training program for a variety of Zoho-related topics, but that's not the same as consulting.
Partner
Like Hubspot, Zoho has a global system of partners that boast expertise in any Zoho application and 10 focus categories including:
CRM Sales Management
Project Management
Custom Apps Development
Partners offer onsite and remote consultations in a variety of languages. Pricing will vary based on the company you choose.
Scoring
Hubspot has the edge on consulting services. Though both CRMs have extensive partner programs, Hubspot's in-house system has a better setup than Zoho. They list clear consultation product offers that address specific project needs besides overall setup and onboarding.
Both companies have top-notch partner programs.
Hubspot's in-house Professional Services includes specific consultation products.
You might work with a partner and get cheaper more effective consulting services.
---
Which Platform Gives You Better Email Hosting Features?
Businesses know that email marketing is one of the most effective ways to connect with customers. That's why CRMs like Zoho CRM and Hubspot offer email hosting solutions that allow you to send emails from your business domain. In addition, both companies have marketing and automation tools that will help you efficiently segment your customers and personalize email campaigns.
Hubspot Email Hosting
Hubspot offers email hosting for free and domain hosting is free as part of their CMS Hub, which they include in the CRM bundle. However, the full functionality of their Email hosting service varies based on your pricing tier.
For example, Free tier allows you to send up to 2,000 emails per month, but to send emails from your own domain, you must pay for a Starter subscription. You also gain more email marketing sends as you progress up the tiers and/or pay for more contacts.
Hubspot also has a phenomenal drag-and-drop email editor with personalization features. Plans also include thousands of templates to help kick start your campaigns.
Zoho Email Hosting
Like Hubspot, Zoho has free hosting tools at their Free and Standard pricing tiers. However, to gain access to the full functionality with custom domain addresses, you need the Zoho Mail addon. It's included in the Professional and Enterprise tiers, and they offer the app for free for businesses with less than five users.
You also get more perks as you move up their pricing tiers. They include email features like scheduling, association with deals, and their proprietary Email Insights tools.
Scoring
With more features at the free level and far superior email composer, Hubspot wins this round. Zoho's Email Hosting service features are solid, but don't match up to Hubspot's automation prowess.
Hubspot rolls ties many email services to its superior Marketing feature set.
Hubspot's email composer is phenomenal!
Zoho Mail is still an excellent product.
| Service | Hubspot | Zoho CRM |
| --- | --- | --- |
| Onboarding | Hubspot has a more comprehensive onboarding program. But the pricing on it can be stiff for small businesses. And no one likes mandatory fees — Premium price tiers. | Zoho offers solid onboarding services, and they're priced at scale based on the number of users and pricing tier. Plus, they're not mandatory. |
| Consulting | Hubspot's in-house consulting options put them over Zoho CRM. Adding the giant partner program is icing. | Zoho's consulting options work more like onboarding services. They even call it Jumpstart. Aside from that, consulting services are all partner-based. |
| Email Hosting | Hubspot reigns supreme here with it's solid feature set at the Free level and a spectacular email composer. | Zoho Mail is solid, but doesn't stand up to Hubspot's offerings in this category. |
---
Apps and Integration: Who Has More Options?
A huge deciding factor when choosing a CRM is its pool of extensions and applications that integrate with the platform.
Social media heavy companies may want to integrate applications like Sprout Social and Facebook. And businesses who focus on sales campaigns may want extensions for Salesforce, Stripe, and Ring Central.
It all depends on your business, but here's what you can expect from each CRM.
Hubspot
With over a thousand applications to choose from, Hubspot offers a substantial collection of applications both free and paid. One look at their applications page, and you can see how robust their collection is.
Many applications are in-house and help to support features already built into their CRM. However, they also have a huge number of third-party applications and partnerships available to help businesses better streamline their processes.
According to Hubspot, their customers install, on average, seven apps, and more than a quarter install over ten. Obviously, they take apps and integration seriously. Hubspot also has a developer hub that allows business to create their own apps for integration with Hubspot.
Here are some key applications to note:
Hubspot for WordPress
Google Ads
Shopify
Salesforce
Hotjar
Zoho CRM
With over a thousand "extensions", Zoho also has a comprehensive application and integration collection. Their app library covers all major CRM areas and is a blend of both free and paid tools. Their marketplace splits extensions into categories based on the Zoho application they integrate with.
For CRM alone, you have access to over 500 extensions. And if you use other Zoho products, you'll gain access to additional extensions specific to the product.
Zoho dosn't do as much in-house work on their extensions. However, they have a solid collection of third-party developers who have created innovative solutions for their platform. And they allow users to develop their own extensions for the platform as well.
Here are some key extensions to note:
Shopify
Slack
Facebook Ads
SMS Magic
Leadfeeder
Scoring
It's a tie. Both CRMs offer a vast selection of over 1,000 applications and integrations that work with the platform. They both have paid and free apps along with in-house and third-party applications. And both platforms allow users to create their own apps for integration with the platform.
Regardless of which CRM you choose, you could spend days or weeks sifting through all the applications solutions available.
Enormous selection of apps and integrations available on both platforms.
Hubspot edges Zoho a bit on in-house applications, but Zoho's third-party system has seasoned, dedicated developers.
Both CRMs have a collection of free and paid apps and the ability to create your own for the platform.
| Apps & Integrations | Hubspot | Zoho CRM |
| --- | --- | --- |
| Number | Has over a thousand available applications. | Offers over a thousand 'extensions' in the Zoho Marketplace. |
| Price | Hubspot has a mix of paid and free applications. | Zoho also offers a mix of free and paid applications. |
| Development | Hubspot allows you to develop your own applications for the platform. | Zoho also gives users the ability to develop their own applications for Zoho CRM. |
---
Which Platform Provides the Most Value?
Any business owner can find value in both Hubspot or Zoho CRM. Our scoring for these two products is close, so you can't go wrong either way. The trick is finding the CRM that works best for your business — and fits your budget.
To that end, we find that Zoho CRM offers more worth or value when compared to Hubspot. Though Hubspot offers an excellent set of free tools, Zoho CRM takes over with paid pricing tiers. You'll get more for what you pay overall. And even if you would like to use Hubspot's Marketing Hub, it's possible to integrate it with Zoho CRM as a standalone product.
Who Best Secures Your Data?
Both companies service hundreds of thousands of customers in over a hundred countries and have been in business since 2005. Needless to say, Hubspot and Zoho CRM have extensive security setups and are safe to use.
They both follow Open Web Application Security Project (OWASP) protocols and display a wide range of security certifications on their site. If you want more details, both CRMs have security whitepaper downloads that lay out their detailed security practices.
What Platform Offers a Wider Variety of Plugins?
Both companies feature plugins alongside their collection of applications, extensions, and add-ons, so they both offer tons of options.
The key plugin many businesses look for is tied to their website. And fortunately, both Hubspot and Zoho CRM offer WordPress plugins. However, Wix users may lean towards using Hubspot as there is no Wix plugin on Zoho CRM.
Next, many businesses like plugins tied to their accounting. Zoho CRM and Hubspot offer QuickBooks, Freshbooks, and Xero plugins to help when it's time to balance the books.
Regardless of which category, users can find a wide variety of plugins for various applications and integrations within both platforms.
Reporting: Valuing Their Customization Tools
One of the major selling points for using a CRM is they allow businesses to put data to work. With analytics features on both Hubspot and Zoho CRM, users can create digestible reports and make use of forecasting tools to increase campaign effectiveness.
Hubspot Reporting
Hubspot offers both standard and custom reporting options to help businesses organize their data. The custom reporting option makes use of their custom objects feature that allows you to import data with ease. And you can make use of multiple reports by organizing them into dashboard templates that lay out important metrics in a viewable format.
Unfortunately, customizable reporting becomes available at the Professional tier and Custom Objects is a feature reserved for Enterprise tier users. Also, you can't access analytics on Hubspot's mobile application.
Zoho CRM Reporting
Zoho also offers a blend of reporting options with over 40 standard reports and the ability to create custom ones. Custom reporting is super fast with Zoho's report builder, and it's easy to both combine and search for your reports in the system. Zoho also includes customizable dashboards with a convenient dashboard builder that works in seconds.
Zoho users at all pricing tiers can take advantage of custom reporting and dashboard features. That's a huge deciding factor for sales-oriented businesses with large teams that need access to analytics. Speaking of access, you can also access analytics on Zoho's mobile application.
Scoring
Custom reporting doesn't become available until the Premium tiers on Hubspot, and Reporting and Forecasting are widely known weak points on the platform. The winner of this round is Zoho CRM.
Which Platform Offers More Social Media Tools?
Businesses with a heavy presence on social media need automation tools to keep marketing and sales campaigns on track. Hubspot and Zoho CRM offer comprehensive social media software and application options. You're able to link up accounts, schedule and track campaigns, and respond directly from the platform. Simply put, it makes everything easier!
Hubspot Social Media Software
Let's get the pricing out of the way from the start. Social media tools become available at the Professional tier, so they're out of reach for many small to medium-sized businesses. In that situation, you'll want to use a third-party social media tool that integrates with Hubspot like SproutSocial or Hootsuite.
If you can afford it, Hubspot's social media tools are solid and allow you to:
Run campaigns from a single location
Create alerts for all mentions and comments for a quick response
Tie business value data to your social media campaigns
Zoho CRM Social
Zoho CRM offers their Social application and a Social tab within Zoho CRM at every paid tier, so even Standard users have access to social media tools. It's a pleasant addition that could be a key factor in your decision-making process.
Zoho Social also gives you the ability to schedule posts and manage multiple profiles under one brand. You can add leads and even create listening streams for social media profiles of competitors.
The best feature is you can see your social media history in a contact's timeline, so you can see emails and twitter posts, all in one location.
Scoring
Hubspot's pricing once again works again to drop the score. They have a great social media setup, but Zoho CRM gives you access at a lower payment tier. The edge goes to Zoho CRM.
---
Pricing: Which Platform Offers More for My Money?
No matter the other topics, features, and services we cover in this article, everything comes down to price. After all, if a business can't afford a platform, then it doesn't matter how wonderful it is. It's out of reach. Let's break down Hubspot and Zoho CRM's pricing plans, so you can gauge your budget.
Hubspot Pricing
Hubspot has an impressive line of free tools and a free trial, but you'll need to pay to access the full functionality of the platform. At first glance, their pricing plans seem complex, but we'll make things simple. Hubspot's CRM Bundle has three paid tiers:
Starter
Professional
Enterprise
Pricing starts at $50 per month and goes as high as $60,000 per year for their Enterprise tier. There's a discount for paying annually, but that also ties you to an annual contract. You could also pay more based on the number of marketing contacts and paid users required for your business.
Last, Hubspot also requires mandatory paid onboarding at the Professional and Enterprise tiers. That adds $4,500 or $12,000 to your upfront costs based on the tier.
Zoho Pricing
Zoho CRM also offers free tools, a free trial for every pricing tier, and discounts on annual payments. However, you'll notice a lot more budget-friendly options within Zoho's pricing options. They have four pricing tiers for their standard CRM:
Standard
Professional
Enterprise
Ultimate
Standard monthly pricing starts at $20 per user and goes to $65 per user with an Ultimate plan. And when you're ready to scale further, Zoho offers Zoho CRM Plus and Zoho One as viable options for large-scale businesses.
Overall, it's a wholly scalable system that's cost effective for businesses of all sizes.
Scoring
We give a slight edge or tie in nearly every category covered on this page, but Pricing is no competition. Zoho CRM has cheaper and more scalable options across the board. Winner: Zoho CRM.
| Pricing | Zoho CRM | Hubspot |
| --- | --- | --- |
| Score | 4.5 | 4.2 |
| Free Trial | Yes | Yes |
| Starting price | Monthly – $20 per userAnnual – $168 per user | Monthly – $50 per month – includes 2,000 Marketing contacts and 2 paid users for Sales and ServiceAnnual – $540 ($45 per month) – includes 2,000 Marketing contacts and 2 paid users for Sales and Service |
| Enterprise | Monthly – $50 per userAnnual – $480 per user | Annual only – $60,000 ($5k per month) – includes 10,000 Marketing contacts and 10 paid users for Sales and Service |
| Winner | ✅ | |
---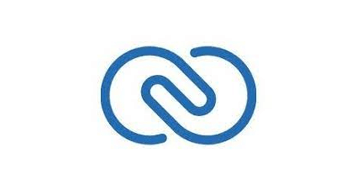 Try out Zoho CRM now!
If you're searching for a CRM that can bring the best out of your customer-facing teams, then Zoho CRM could be the right one for your business. Sign up now for a free trial.
---
Who Can I Count on to Support Our Teams?
Any CRM will be a cornerstone for your business operations, so you'll need it functioning at full capacity at all times. Both Hubspot and Zoho CRM offer comprehensive online knowledge bases with community forums and self-service portals.
However, there are some stark differences between what's available and how much you'll pay to access additional support.
Zoho Support
Zoho lumps technical support, onboarding, and training into one big support category that comes with every paid tier. There are three support tiers:
Classic – Free
Premium – 20% of your subscription fee
Enterprise – 25% of an annual subscription fee (minimum 25 licenses)
Every tier gives access to technical support via email or phone with varied availability and response times. However, it's the Classic tier that's most appealing as it comes at the lowest tier and it gives you access to phone support, onboarding sessions and even a walkthrough of the platform's features.
You'll always pay extra to access personal training and onboarding through Hubspot, so it's a huge perk to have that available even at lower pricing tiers.
Hubspot Support
Hubspot also offers a comprehensive customer support program that G2 reviewers rate higher than Zoho CRM's. They have technical support via email, chat, or phone. However, phone support doesn't unlock before the Professional tier.
Overall, Hubspot support leans heavily on its free Academy and knowledge base. Their system will auto direct you to these resources before directing you to a real person. And honestly, you can usually figure things out from the self-service portals. But it would be nice to have a phone line available at the Starter tier.
Scoring
Most review sites give Hubspot better scores for their support quality and knowledge base. However, with the costs tied to the support channels, and the fact that Zoho includes both training and onboarding in their support packages, Zoho CRM wins this round.
| Support | Hubspot | Zoho CRM |
| --- | --- | --- |
| Support Channels | Hubspot only offers email and chat support at the Starter level. You must bump up to Professional to get phone support. | Offers both email support for all tiers, phone support at all paid tiers. |
| Additional support options | None | Zoho CRM offers premium paid support tiers at 20 – 25% of the license fee. This includes a one-to-one onboarding specialist and additional perks. |
| Knowledge Base, self-service, and community forums | Yes | Yes |
| Winner | | ✅ |
---
Try out Hubspot now!
If you want to convert your sales process into a scalable, revenue-generating machine, then Hubspot is the CRM for you. They offer a comprehensive set of free tools you can try now — no credit card required!
---
Hubspot vs Zoho CRM: Champion
When a business requires a CRM solution, the choice will always come down to the specific needs of the organization. But for small to medium-sized businesses (SMBs), Zoho CRM is the clear winner. It's more affordable and comes with a comprehensive set of features that can help your business succeed in any industry. And it has superior support channels, customization, reporting, and social media solutions.
But don't count out Hubspot. It's an extraordinary CRM that offers a lot more in terms of marketing solutions. In fact, many users opt to integrate Zoho CRM with Hubspot's Marketing Hub to get the best of both worlds. If you prefer a turnkey solution with minimal setup that works better as an all-in-one platform, Hubspot could be a better option for you — if it's in your budget.
Conclusion
CRMs are becoming commonplace for both brick-and-mortar and online businesses. With this comparison of Hubspot and Zoho CRM, you have the base knowledge you need to decide between the two.
But you don't have to take our word for it! Both platforms offer free tools and free trials. The best path is to try both platforms out and see what works best for your business.