│ Vendasta Overview
How do you build a digital agency that sells to local businesses without investing a lot of money in hiring various digital marketing experts?
You can hire contractors or freelancers, but that can be challenging to manage. There's an easier solution that will help you build a wide range of digital services that you can offer. It's called Vendasta. Vendasta is an all-in-one platform designed to help companies that sell to local businesses.
With Vendasta, businesses can quickly and easily find products and services to sell and fulfill orders under their own brand. The platform offers a variety of features, such as marketing automation, CRM, task management, invoicing, and order fulfillment, to help businesses grow without additional costs.
Vendasta's marketplace includes more than 250 products, all pre-screened and offered at wholesale prices, allowing businesses to quickly and efficiently expand their product offerings.
Read our in-depth review and learn how you can start selling SEO services, reputation management, website design, content marketing, social media marketing, and more with Vendasta.
| | |
| --- | --- |
| Vendasta – Best for digital products and digital services. | Vendasta creates every digital solution that you can think of to help small and medium-sized businesses expand their offerings. |
---
│ Pros & Cons of Vendasta
In what way will Vendasta help your business with digital marketing solutions? Here are some of the many pros and cons to think about before making your Vendasta purchase!
Vendasta Pros
Expert digital marketing
Vendasta knows the digital marketing industry inside and out and can offer the very best digital marketing solutions.
Direct sales
You can go direct to Vendasta instead of the Marketplace and save money using their professional digital marketing products and services.
Wide-reaching
Many businesses use Vendasta products and services to market their brand to small and medium businesses.
Experience
Vendasta has over a decade of experience, moving with the technological advancements and changes in the digital marketing world.
Numerous products and services
With over 250 products and services, the Vendasta Marketplace is thriving with different solutions to make your business great!
Partnership
Vendasta is experienced in developing excellent partnerships across many businesses and understanding what a business wants.
Vision
Vendasta continually updates and upgrades digital solutions, moving with technology and pre-empting the next big thing!
Vendasta Cons
Complicated platform
Vendasta's platform is substantial and so it is easy to become consumed inside of the software.
Integrations
Vendasta does not aid as many integrations as it could, only focusing on a Salesforce connector.
Business App
The Business App needs to be accessed from the browser and is not a downloadable app.
| Vendasta Advantages | Vendasta Disadvantages |
| --- | --- |
| Experts in their field | Platform is complicated to use |
| Buy direct rather than the Marketplace | More integrations would be a bonus |
| Wide-reaching business | Business App needs work |
| Vast range of experience | |
| Many products and services to choose | |
| Many partnerships are developed | |
| Upgrades and technology advancements | |
---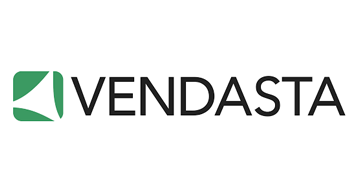 Try Vendasta Now!
Vendasta sells digital marketing products and services to your business so you can sell to small and medium businesses. Try Vendasta now and see what products and services you can use in your business!
---
│ What Is Vendasta?
Vendasta sells digital marketing software solutions to other businesses. Those businesses then re-brand the digital marketing solution as their own. They target small to medium size businesses as a solution to market their businesses more successfully online. Vendasta holds a B2B2SMB business model.
Vendasta additionally provides a Snapshot report that shows a business how they are performing in specific areas. How is your business performing in social media, or SEO?
Vendasta will also utilize marketing automation to enhance marketing campaigns. Check out your sales and success using the customer relations tools, and use multilocation to sell to local businesses.
There is also a local business online toolkit that you can take advantage of, providing free marketing tools in the hope of making a sale down the line.

Sell digital marketing solutions

B2B2SMB business model

Snapshot report explains successes analytically

Marketing automation for marketing campaign success

Multilocation to sell to local businesses

Local business online toolkit

Free marketing tools to entice users to buy
---
│ How Does Vendasta Work?
Vendasta works on a B2B2SMB business model. Vendasta sells digital marketing solutions to businesses that then sell those solutions to small and medium businesses.
A vast range of solutions can be purchased from Vendasta. Available from Vendasta is a wide range of different products and services to suit your business needs.
Find out how useful Vendasta can be for your business and clients! Use the free marketing tools available from Vendasta's local business online toolkit now and try before you buy!
---
│ Features of Vendasta
Vendasta offers products and services that encompass a wide range of digital marketing solutions and strategies.
A high Genius Score has been achieved by Vendasta due to the sheer volume of products and services offered! But, what features can you expect from Vendasta?
Local business online toolkit.
Use a variety of free online marketing tools from Vendasta's local business online toolkit.
Partner center.
Partner with Vendasta and never feel alone in business again, seeking support when you need it!
Client accounts.
Create separate client accounts in your business to manage your own business activities.
Numerous tools.
There are tools for everything in the Vendasta Marketplace!
Task manager.
Manage each task and activity thoroughly with effective CRM.
Snapshot report.
See how your business is performing with the snapshot report.
Why Do YOU Need to Use Vendasta?
| | |
| --- | --- |
| Free online marketing tools to use | Effortless support and partnerships |
| Plenty of tools to use and enjoy | Manage your tasks and your clients |
| Assess business performance using the snapshot report | |
---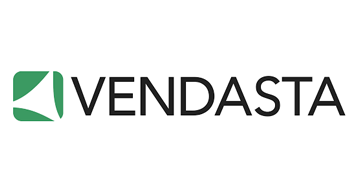 Vendasta works for all business sizes!
Do you want to offer a more comprehensive suite of digital products and services to your customers? Vendasta's Marketplace has everything you need to grow your business.
---
│Who Should Use Vendasta?
Vendasta provides digital marketing solutions. But which businesses would benefit from using Vendasta?
Continue to follow our complete Vendasta review and discover the benefits that Vendasta can provide to your business.
Beginners
Beginners to business should use Vendasta to monopolize Vendasta's experience in the digital marketing field.
Experienced
Those with prior experience in business will benefit from Vendasta's partnerships and awareness of the industry.
Small and Medium Businesses
Small and medium businesses should use Vendasta to get their digital marketing business off the ground, accessing a vast range of different products and solutions.
Large Enterprises
Large enterprises should use Vendasta as their business grows, utilizing Vendasta's latest solutions to the digital marketing industry.
Usage

Small businesses should use Vendasta to capitalize on the experience Vendasta has in digital marketing.

Medium businesses need Vendasta and the 250 products and services on offer!

Enterprises love Vendasta for the newest technology and the latest updates to the industry.
---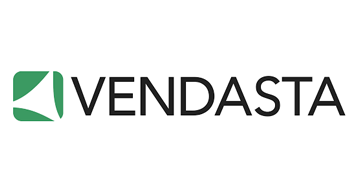 Try Vendasta Now!
Vendasta is the perfect solution for all business sizes! Use Vendasta's digital marketing solutions to grow your digital marketing company and attract your own clients!
---
│Vendasta Time and Cost
How much time and money will Vendasta save you? Once up and running, Vendasta saves you substantial time and effort.
The digital marketing solutions are ready for you to re-brand and use immediately. You can start developing digital marketing for your small and medium business clients straight away! You will also save money in contrast to other providers and competitors of Vendasta.
Why not try the free version of Vendasta now and see how much time the solutions can provide to your business? You can access free online marketing tools from Vendasta.
---
│Usability
Vendasta has achieved a superb Genius Score! But, have the aims and USP of Vendasta been achieved? Read the full Vendasta review to find out!
The purpose of Vendasta is to create digital marketing solutions in a B2B2SMB business model. Over 250 different solutions and products are provided by Vendasta to equip your digital marketing business in full.
You can then re-brand the solutions and seek your own clients to fix their digital marketing services.
However, the Vendasta platform itself is complicated! It is so vast that it is easy to get lost amongst the many features provided by Vendasta.
---
│Vendasta Pricing – What Does It Cost?
How much will Vendasta cost you for using their services and products? Monthly subscriptions range from as low as $99 per month to a pricey $999 per month. There is also a custom package that suits the enterprise business.
However, onboarding fees are also typical for some subscription packages, costing an extra sum of up to $1,500.
The Individual package is priced at $99 per month, whilst the Team package will cost you $499 per month. Alternatively, the Advance package will cost you $999 per month. It is important to remember that Vendasta will charge you the price as a total annual cost, however.
| | | |
| --- | --- | --- |
| Trial | | Yes! |
| Individual | Starting from | $99/month paid annually |
| Team | Starting from | $499/month paid annually |
| Advance | Starting from | $999/month paid annually |
| Custom | Starting from | Custom price paid annually |
---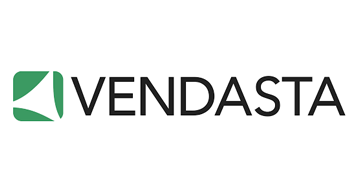 Discover your Vendasta quote today!
Find out which Vendasta pricing plan is the best option for your business! Connect with a Vendasta expert now!
---
│What Tools Are Included With Vendasta?
When purchasing Vendasta, a vast array of tools are opened up to you and your business.
Product Marketplace
Discover the many different products and services that Vendasta has to offer! Over 250 products and services are available from Vendasta to encompass a tailored digital marketing solution for you!
Customization
Vendasta allows you to re-brand their digital marketing solutions for your business. Tailor the dashboard for your business and create your own client reports, helping to grow your business effortlessly!
Analytics
Analyze your own data with the analytics dashboard, searching with any fields you desire to discover and measure performance.
Points to Note

Use the marketplace to choose from over 250 digital marketing solutions.

Customize your dashboard with your own business branding and client reports.

Analyze data to discover and measure performance.
---
│Vendasta Use Cases
Which companies are using Vendasta to ensure that their clients are receiving the best digital marketing solutions in the industry?
Patient Point
Vendasta's digital marketing solutions are utilized by Patient Point to create exceptional doctor and patient engagement. The company operates a successful digital marketing campaign using Vendasta's solutions.
MAN Marketing
MAN Marketing use Vendasta's digital marketing services and products that are central to their business activities. The latest marketing strategies are utilized to their fullest capacity.
Welk Resorts
Welk Resorts love the diversity of Vendasta's offering, taking full advantage of the many products and services offered by the provider.
---
│Support Quality
Vendasta provides a vast range of events, webinars, blogs, and guides, supporting all users impressively! As a result, Vendasta has achieved a great Genius Score for support quality!
Vendasta's Resource Center contains the training materials, sales and marketing tools, and sales and success center that you need for your business. The Business App is an additional feature that is perfect if you have a small business and are just starting out as a start-up.
You can ask about a specific inquiry by submitting a request with an additional file attachment option. Further support options include asking the community and other users of Vendasta.
Whilst Vendasta does not offer a specific support phone line, the general phone number for Vendasta is 1-306-955-5512.
Vendasta Support

Support is available from submitting a request and sending attachments.

Use the Vendasta Resource Center for training materials and tools.

Use the Business App, perfect for small businesses.

Phone the general Vendasta number on 1-306-955-5512.
---
│Conclusion
Vendasta is a leader in digital marketing solutions! Vendasta offers a vast range of products and services that can be re-branded by your company. Your digital marketing company can then work to develop digital marketing campaigns and strategies for your small and medium business clients.
Vendasta is a robust provider of the latest digital marketing releases and updates. Choose from over 250 digital marketing services and products to develop your digital marketing company.
You will then attract your own small and medium business clients so you can use your re-branded Vendasta solutions. True partnerships are developed and sustained, helping you to help your clients develop their businesses.
But how does Vendasta measure up against the competition? Well, there is no other provider who offers the same service as Vendasta.
Although BirdEye is pretty much a credible alternative to Vendasta although they sell directly to businesses. Birdseye, however, does not feature sakes CRM or internal sales team analytics which makes Vendasta stand out from the crowd!
---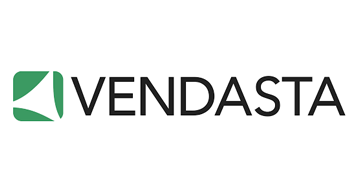 Try Vendasta Now!
Ready to streamline your business operations and offer better digital products and services to your customers? Try Vendasta to see how it can help you grow your company.
---