│ Recruitee Overview
Recruitee provides round-the-clock solutions to help internal teams with hiring, thereby improving procedures. Recruitee is a collaborative hiring software that has been used by many businesses because it is highly effective and simple to use.
Companies including M&S, Taco Bell, Asus, and more have used the recruitment management and applicant tracking system of Recruitee. This effectively helped them find, interview, and hire the best talent amongst the lot.
Presently, more than 118,000 users from at least 4000+ companies have leveraged Recruitee. And no wonder they are finding it super easy to navigate through their intuitive UX for building custom pipelines. Moreover, it is helping them attract top talent, evaluate candidates, and source and hire future team members.
If you're considering Recruitee for applicant tracking and recruitment management, then there are numerous things that you need to learn. This review will impart valuable insights regarding highly effective recruitment management solutions.
After you thoroughly go through this review, you can make an informed decision. So stay tuned until the very end!
| | |
| --- | --- |
| Recruitee – Best solution for serious HR departments | Recruitee is highly efficient recruiting software that does everything from job promoting, applicant tracking, and career page branding, to candidate sourcing. It has remarkably smart talent sourcing and job promoting capabilities. |
---
│ Recruitee Pros and Cons
Before digging deeper into what makes Recruitee the leader in recruitment management, let's check some pros and cons. Each of them will provide you with a general insight regarding the good things and bad about the software. Also, it will enlighten you to make some quick decisions regarding the focus point of your research.
Recruitee Pros
Applicant Tracking
It is probably one of the best and easy-to-use tools for tracking applicants.
Access to Numerous Job Boards
You can post a single job opening on numerous job boards with the help of the software.
Customizable Career Pages
It allows you to create customized career pages by making the best use of your company's branding elements.
Effective Candidate Pipeline
With the help of candidate pipelining, you can acquire a comprehensive view of the status of every candidate.
Collaborative Recruitment
This software seamlessly facilitates collaborative recruitment.
Personalized Dashboards
Besides the four pre-made dashboards, you can also create personalized dashboards. This will essentially help you analyze the key metrics of their hiring procedure.
Third-Party Integration
It provides top-notch options for integration with other significant third-party applications.
Recruitee Cons
Limited Form Customisation
The software grants limited customization when it comes to application forms.
Limited Remote Job Postings
It doesn't allow recruiters to make remote job postings or openings in multiple locations.
Unclear Settings
The setting options are pretty confusing and challenging to navigate.
Lesser Filter Options
There are less options than are required for vacancy level.
Lower Coding and Customisation
There are significantly fewer coding and customization options via webhooks and APIs.
Dark Mode Absent
The software lacks a dark mode.
Limited Categories
It has significantly limited categories for interviewing.
| Recruitee Advantages | Recruitee Disadvantages |
| --- | --- |
| The easy-to-use software is best for applicant tracking. | The software provides minimal customization forms. |
| Allows job postings on numerous job boards. | The remote job posting options are pretty limited. |
| The career pages are highly customizable. | Settings are quite unclear and challenging to operate. |
| The career pages are highly customizable. | The filtering options for vacancy levels are also minimal. |
| It hosts a seamless collaborative recruitment procedure. | It provides fewer options for customization and coding. |
| It allows you to create personalized dashboards. | Dark mode lacks considerably within the software. |
| It provides effective integration with third-party applications. | Quite a few and minimal interviewing categories. |
---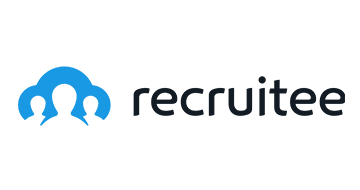 Try Recruitee Now!
Managing the hiring procedure is not a pretty straightforward procedure. But Recruitee allows the recruitment team to manage everything right from beginning to end. Try it today.
---
│ What is Recruitee?
Recruitee is an efficient cloud-based collaborative applicant tracking and recruitment management solution. It is primarily designed for streamlining the core processes of recruitment. This can be seamlessly used by HR teams of every size looking forward to scaling their hiring activities.
Currently, more than 5000 companies worldwide are making the best use of this software. Companies including Vodafone, Redbull, Evbox, Peeryby, etc., have seamlessly leveraged Recruitee.
The software comes with a drag-and-drop user interface that you can easily customize. Also, you can formulate custom pages for every job posting and opening. And the best thing about Recruitee is that you are not required to write or create job descriptions.
You can easily choose from the already existing job description templates without formulating job descriptions from scratch. Here, applicants can apply via online application forms and also upload their resumes. On the other hand, Recruitee provides a plethora of tools for facilitating enhanced applicant and recruiter recruitment.
Some of the specifications of Recruitee are:
Overall Rating
4.5
Support
24*7 Live Online Reporting, only during business hours
Deployment
Android, iOS, SaaS / Web / Cloud
Customer Type
Large enterprises, medium businesses, small businesses
Payment Support
Both annually and monthly, including customization, API, and mobile support
Desktop Platforms
Web Applications only
Language Support
English, Dutch, German, French
Recruitee Categories
Some of the categories of Recruitee include:
Software and IT Software
HR Software
Job Portal Script Software
HR Mobile Apps Software
Talent Management System
Recruitment Software
Applicant Tracking System
---
│ How Does Recruitee Work?
Recruitee is an effective all-in-one solution for enhancing your sourcing, evaluating your prospects, and efficiently automating your recruitment procedure. The software grants every resource you require for seamlessly hiring the best talent in your team. With it, you can automate your processes and save manual labor.
On the other hand, you can establish templates to repeat pipeline architectures. Also, it grants comprehensive roles and permissions effectively to your hiring team. You can even make the best use of intelligent campaigns for simultaneously posting on numerous job sites.
This will help you locate a broad pool of candidates and discover the best of the best. And with significant social sharing connections, you can easily make everyone become a recruiter. Further, you can provide them with sourcing tools, sharing connections, and recommendations.
Recruitee allows you to send links to Schedulers to make booking simpler. Also, it ensures that it fits the schedule of everyone, thereby eliminating headaches associated with calendars.
Undoubtedly, the software makes it considerably easier for your hiring staff. They can seamlessly participate in the procedure and use notes, interview templates, mentions, and notes best. You can acquire e-signature integrations that you can use for signing offers.
Did You Know?

The Recruitee was founded in August 2015 by Perry Oostdam and Pawel Smoczyk.

Within four months of its public launch, it attracted more than 1000 SMEs and recruiting agencies worldwide.

There are at least 12 recruitment methods offered by Recruitee.

The software provides numerous training options, including live online, in-person, documentation, webinars, and videos.

Scaling businesses, including M&S, Taco Bell, Staples, and more, have leveraged the applicant tracking and recruitment management system.

There are more than 181,000 active users at present.

At least 5000+ companies are making the best use of the software.
---
│ Recruitee Features
There are numerous characteristics that are strongly associated with Recruitee. Here is a comprehensive list of Recruitee's most admirable features:
Easily Accessible Job Openings
The platform ensures that you can easily find your job listings. Also, it efficiently helps you attract the best talent within the industry. Besides, it has many features that allow you to promote your job openings efficiently.
Modern Recruitment Procedure
Numerous small and medium-sized companies still rely on spreadsheets and their inbox for hiring new candidates. Recruitee offers high-quality tools for modernizing this procedure. Also, it essentially adds a professional touch to the entire recruitment procedure.
Easy Job Posting
All HR professionals have the capability of posting new jobs on both free and paid job boards across the world. Moreover, you can seamlessly build social campaigns and post job openings on the leading social networking sites.
Career Site Editor
You can use the career site editor to share your company's vision. Also, this helps build your brand and showcase your company's culture.
Seamless Collaborative Hiring
There are collaborative hiring tools that can essentially improve your overall hiring procedure. Besides, this is done by collaborating with your firm's recruiters and hiring managers. This feature provides real-time updates to you and your team.
Screening Questions
It is immensely crucial to provide a spotless candidate experience to every applicant. And you can attain this only with accessible applications and advanced screening questions.
Automation
The automation tools help you save considerable time on repetitive tasks while efficiently focusing on other essential tasks. You can even set up actions that automatically trigger while candidates move through the recruitment procedure. The replies and messages can also be automated in every email communication to boost productivity.
Integrated Existing Hiring Stack
Recruitee can be easily integrated with your existing HR software system. This significantly helps you become more efficient and never lets you lose track of top candidates. This software enables you to connect with your existing software and create a flawless workflow.
Analytics
Analytics allows you to measure the overall performance of your entire hiring process. Also, you can tweak and modify them only to make them more effective. You can create customized dashboards or choose from the pre-built dashboards for evaluating your hiring metrics.
Why Do We Need to Use Recruitee?
| | |
| --- | --- |
| Recruitee hosts every feature that is crucial for both job posting and employee hiring. | The effective tools help businesses source the best of best talents for every job vacancy. |
| Their most affordable plan offers up to five job openings. Besides, it supports remote job listing and job posting by location. | The software allows you to customize your plan according to your recruitment needs. |
| There are smart campaigns and automation features that efficiently simplify the hiring procedure. | The lowest paid plan provides all the features required for five job openings and hiring processes. |
---
Empower your organization with Recruitee!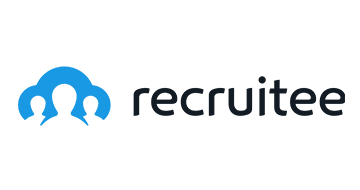 Try Recruitee Now!
Even though it has not been long, Recruitee has gained massive success over the past few years. Check it out today.
---
│Who Should Use Recruitee?
Recruitee is highly effective software that fits best for every growing business. Businesses that can benefit from using Recruitee are:
Small Businesses With Low Recruiting Requirements
Recruitee grants all the features required for the hiring process even in the lowest paid plan. This is no doubt more than what others offer. Besides, the interface is straightforward to navigate if there are few company job listings. So special training for using the tools is not necessary.
Fast-Growing Businesses
You can easily customize your plan according to your recruitment needs. And when more job listings are required, companies can add more in the five-slot increments while adhering to the same features. Also, the intelligent campaigns and automation features help them simplify the hiring procedure.
Businesses Spread Out in Numerous Locations That Have Remote Job Openings
The software allows companies to advertise their jobs across various locations. Also, it efficiently supports both remote and international job boards. And with the more expensive plans setting up a career page in different languages is relatively easy.
Usage

The applicant tracking and recruitment management software is truly remarkable for every size of business.

It can be used as a CRM for storing client data and communication. So you can create jobs and talent pools for the same.

The software allows you to keep track of the client requisitions.

You can seamlessly store every important document.
---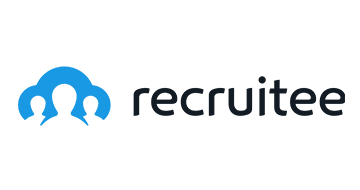 Try Recruitee Now!
Recruitee delivers a complete solution only to help the internal HR teams work efficiently with the rest of their organization. Try it today.
---
│Recruitee Cost and Time
Recruitee allows you to keep track of the minimum, maximum, and average time for your hiring procedures.
Click Reports from the menu on the left.
Under the Candidates option, click on Time to Hire.
You will get an overview of your hiring time in three significant tabs.
The table below will also give you more significant insights into your company's hiring time.
There are three pricing plans offered by Recruitee:
Scale: $333/month
Launch: $185/month
Lead: Custom Pricing
---
│Recruitee Usability
While getting started with Recruitee, you must head over to their website first. You must click the Try for Free option at the top right corner. This will lead you to a page where you can seamlessly enter your company details. You can complete the basic configurations of your account.
Since this is a Cloud-based SaaS recruiting platform, businesses of all sizes can use this platform. Also, it provides recruitment analytics and grants the best-in-class support and onboarding. Thus we can say that Recruitee helps in finding efficient, skilled, and reliable candidates.
---
│Recruitee Pricing
The vendor offers three specific pricing plans. They include:
Scale
You need to pay $333 monthly for ten job slots for a monthly subscription.
Launch
You need to pay $185 per month as a monthly subscription for ten job slots.
Lead
Here, the pricing is custom based. So it would be best if you got in touch with Recruitee to acquire a quote for the same.
| Plan | Monthly Pay | Annual Pay |
| --- | --- | --- |
| Launch | €199/month | €166/month (16% off) |
| Scale | €349/month | €291/month (16% off) |
| Lead | Custom Pricing | Custom Pricing |
While the Annual Pay option for every plan is highly affordable, you should consider leveraging Recruitee for your business.
---
│Recruitee Tools for Business
There are a plethora of Automation tools granted by Recruitee. This efficiently helps in automating most of the hiring tasks, where you can
schedule emails
check the availability of team members
determine the best time for conducting interviews
Automate actions and triggers, etc.
Points to Note

Recruitee has robust automated tools.

Businesses of all sizes make the best use of the automated tools.
---
│Recruitee Use Cases
Recruitee has a wide range of use cases because of its enormous versatility in recruitment management. We have enlisted a few large businesses that leveraged Recruitee for applicant tracking and recruitment management. They include:
Staples
Staples, an American retail company, hosts all business essentials, including computers, ink, printers, printing services, promotional products, and more.
M&S
Marks & Spencer is a British multinational retailer selling beauty, cloth, home, and food products.
Framestore
It is an Oscar and Bafta-award-winning creative studio that offers a wide range of visual effects. Also, it provides direction, production, and post-production services.
Hotjar
Hotjar is a fast visual technique for understanding your users. Further, it provides everything that a business requires to uncover insights. This efficiently helps in making the correct changes to their websites.
---
│Recruitee Support
Recruitee has an accessible help center that you can access 24*7. The software also provides live chat support to consumers who require further help. Businesses who have leveraged the Lead plan of Recruitee can benefit from the perks of extra support. This also includes dedicated customer success representatives who assist with onboarding, rollout strategy, and more.

The highly effective software provides 24*7 customer support.

It offers additional live chat support.

Customer success representatives support customers of the Lead plan.
Alternative Recruitee Software – Breezy
Breezy is a visual recruiting and applicant tracking system that helps organizations modernize their hiring procedures. The automation features and drag-n-drop interface makes it easier to focus on suitable candidates.With Breezy, you can easily attract, automate, collaborate, and hire the best suited candidates.
Comparing Recruitee to Breezy
Both Recruitee and Breezy efficiently meet the requirements of businesses at a highly comparable rate. While comparing the quality of ongoing product support, experts believed that Recruitee is the highly preferred option. Besides, for roadmaps and feature updates as well, Recruitee was given greater preference over Breezy.
---
│Conclusion
It is no secret that Recruitee is a well-balanced recruiting software that incredibly takes care of job promotions. Also, it efficiently helps in applicant tracking and talent sourcing.
The software provides aid to the hiring managers to customize their team members who are involved in the hiring process. Further, they help the managers collaborate with their team members on a single platform.
Recruitee boasts at least 1,250+ job boards, automation tools, and smart job promotion campaigns. Besides, they also provide a browser extension for fetching skilled and efficient candidates. Thus we can rightfully say that leveraging Recruitee is highly beneficial for all businesses.
---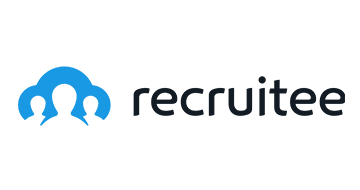 Try Recruitee Now!
Recruitee ranks first in recruitment management and applicant tracking. At present, Recruitee serves more than 181,000 clients across 5000 companies. Try it today.
---