│ Honeybook Overview
Honeybook is a robust platform that is designed for both small businesses and independent contractors alike. This platform makes it easy for users to organize their daily activities as well as track the progress and results of their projects. It also comes with a series of other tools that are designed to assist users in growing their small businesses.
In this review, we will take a closer look at some of these features and try to see how well they work in the real world. We will also evaluate the cost-benefit ratio of using Honeybook compared to similar alternatives.
| | |
| --- | --- |
| Honeybook – Best for Small Businesses, Freelancers, and Professionals | Honeybook promises to "provide everything your business needs to get it done." With Honeybook, you can manage and track projects, book and collaborate with clients, send invoices, and then ultimately get paid – all in just a single platform. |
---
│ Honeybook Pros and Cons
Before we dive into the different features of Honeybook, let's take a quick look at some of its pros and cons.
Honeybook Pros
All-in-One Platform
From inquiry to invoice, Honeybook has everything you need to efficiently run your business. From appointment scheduling, project monitoring, time tracking, and payment management, you won't have to navigate through multiple apps or websites because Honeybook can do it all.
Customizable
Honeybook can be personalized to fit your workflow. You can create custom project templates, forms, and even customize your dashboard to meet your unique needs. The user-interface is also simple and easy-to-use, making it a breeze for new users to get started.
Payment Tracking
Honeybook makes it super easy to keep track of payments. You can set up recurring invoices, get detailed reports, and even automate payments on a scheduled basis. This allows you to stay on top of your finances, reduce the chances of billing errors, and improve your cash flow.
Project Management
With Honeybook's to-do and task features, you can create a task or to-do list in just a few clicks and manage them all effortlessly. From setting reminders, to recording your hours spent on a particular project, this feature is great for keeping you organized.
Appointment Scheduling
With Honeybook, you can set up appointments and meetings with ease. You can choose whether to have automatic reminders or to add a note on your calendar to remind you of an appointment. Honeybook is also compatible with Calendly and Google Calendar, so there are plenty of ways to keep track of what you need to do.
Honeybook Cons
Transaction Fees
Expect Honeybook to deduct a transaction fee every time you receive a payment from your customer. Honeybook charges 3% for credit and debit cards or 1.5% for ACH/bank transfers, so it's something to consider if you want to use Honeybook as a payment gateway.
Designed for Small Businesses
Honeybook is especially designed for small businesses, freelancers, and independent contractors. It is not as scalable as other project management tools. But, what it lacks in scalability, it makes up for in usability.
Limited Integrations
Compared to other client management software in the market, the number of apps and online services that can be integrated with Honeybook is quite limited. However, Honeybook's built-in tools and features are quite robust, and you can customize it to meet your specific needs.
| Honeybook Advantages | Honeybook Disadvantages |
| --- | --- |
| Tons of customizable templates. | Team collaboration isn't very strong. |
| Digital contract signing. | Transaction fees can get very expensive, especially if you receive regular payments from clients. |
| Mobile app available on both Android and iOs devices. | Unable to export client data. |
---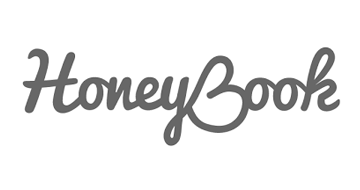 Try Out Honeybook Now
If you are looking for reliable and solid customer management software, Honeybook has all the bells and whistles that you'd expect from a leading CMS platform.
---
│ What is Honeybook?
Honeybook is a customer management platform for small businesses and niche service providers that want to streamline their business processes, simplify client onboarding and management, and optimize workflow for their staff and customers. The most useful feature of Honeybook is its ability to provide an end-to-end workflow for business operations. From lead capturing and contract creation to billing and invoicing, Honeybook allows you to manage your entire client lifecycle with ease.
Honeybook was founded in 2013 with the goal to make customer relationship management easy and affordable. It comes with an extensive range of user-friendly features that can help entrepreneurs improve their operational efficiency and increase customer satisfaction. Some of the most useful features of Honeybook include the ability to manage clients, simplify the lead capture process, and automate recurring tasks.
As of early 2022, there are more than 55,000 businesses and individuals registered on the Honeybook platform and their customer base is only expected to grow over the next few years. They have also hit $31.5 million of revenue in 2022 alone, which shows the success of the platform.

Overall Rating: 4.5/5.0

Functionality: Honeybook is easy-to-use, has a modern user-interface, and includes tons of great features.

Top Feature for Businesses: End-to-end client management solution – which makes it easy for entrepreneurs to generate leads and close deals.

Integrations: Honeybook has limited integrations but it is compatible with some of the widely used apps and online services for businesses, such as Zapier, Calendly, Facebook, Quickbooks, GMail, etc.

Latest Offerings: As of this writing, Honeybook offers new users a "$1/month for 6 months promo," by signing up on their website and using the code "ONLY1".
---
│ How Does Honeybook Work?
Honeybook is an all-in-one solution for keeping your workflow as efficient and organized as possible. You can create unlimited contacts, manage client relationships, track your sales pipeline, manage client communications, and send invoices directly from the platform.
In fact, one of the best features that users love about Honeybook is the ability to do business without ever leaving the app itself. It also allows you to showcase your brand in the best possible light by providing a highly-customizable system where you can personalize everything from your dashboard, proposals, contracts, invoices, and more.
Last but not the least, its dynamic functionality enables you to see what's happening in the sales pipeline and how each deal or project is progressing through the various stages of the sales funnel. If you're looking for a complete, intuitive, and user-friendly solution that will help you build a thriving business and become more productive, Honeybook can do it all for you.
Did You Know?

Honeybook was funded by Citi Ventures, Tiger Global Management, Durable Capital Partners, and so much more.

Honeybook was featured on numerous media channels such as Forbes, CNBC, Fortune, Reuters, The New Yorker, etc.

Honeybook offers free tools such as an invoice generator, contract templates, email signature generator, and more.

The company offers a 60-day money-back guarantee.
---
│ Honeybook Features
Honeybook has grown from a single product to a full suite of cloud-based productivity solutions that helps entrepreneurs run their businesses with ease. Here are some of the key features of this client management platform:
Proposals
Creating a business proposal in Honeybook is as easy as 1-2-3. All you have to do is choose one of the proposal templates, customize the content, add your contact information, and send it off to prospective clients for review and approval.
Online Invoices
You don't have to print and mail invoices anymore. With Honeybook's online invoicing tool, your clients will be able to view and pay invoices from anywhere in the world. This means less time spent sending paper invoices around.
Online Contracts
Contracts can be created and edited in Honeybook and sent out to potential clients for review within minutes. Once reviewed, contracts can be automatically approved or rejected based on the terms and conditions set out.
Payment Reminders
Get alerts when payments are due so you don't miss a single payment. Honeybook also allows you to manage all your clients and get notified when they make their payments. This feature ensures that you never have to worry about late payments again.
Scheduling
Easily create appointments for your services online. Make sure that your clients know exactly when they will be contacted for the first appointment, and when you will return with their next service. You can also schedule multiple services at once, saving you time, energy, and effort.
Online Payments
You can use Honeybook as a payment gateway, ensuring that all your transactions are safe and secure. Honeybook accepts payments through major credit and debit cards such as Visa, MasterCard, American Express, Discover, etc.
Automation
Honeybook automates recurring tasks like sending emails, reminders, etc. so you can focus on growing your small business. Another useful tool if you are just planning on starting out a new business is BizNameWiz. It's a free online name generator that can help you come up with unique name ideas that you can use as inspiration for your new venture.
Why We Need to Use Honeybook
| | |
| --- | --- |
| Top-rated CRM/CMS platform. | Recurrent payment reminders. |
| Digital contract with e-signature feature. | Automated billing system. |
| Efficient project management. | Highly customizable marketing materials. |
| Lead capturing feature available. | Clear sales pipeline. |
---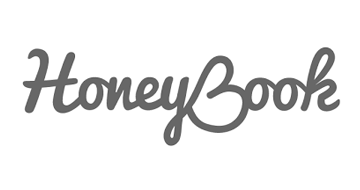 Try Out Honeybook Now!
If you are looking for a robust, easy-to-use solution for managing your project portfolio and sales pipeline, then Honeybook is the perfect tool for you.
---
│Who Should Use Honeybook?
Honeybook is ideal for small businesses and individuals who want to leave the marketing and management of their project portfolio to an automated, self-sustaining process.
While it can be integrated with other apps and online services, Honeybook can be used as a standalone service for managing your projects, campaigns, and pipeline. It can function on its own, without any additional setup or integration requirements.
Honeybook is perfect for businesses and individuals, including:
Startups
Honeybook supports every aspect of a startup's operations from marketing to customer support to billing and accounting, so you can focus on creating valuable products and services for your clients.
Small Businesses
If you are a small business owner, Honeybook provides a central place to manage all of your clients, contacts, and leads. It lets you add and organize contacts, view reports on your pipeline, and automate billing and payment collection.
Service Providers
Whether you are photographer, videographer, designer, marketer, consultant, coach, or a combination of these, you can leverage Honeybook to streamline and optimize your workflows, automate repetitive tasks, and stay organized.
Freelancers
If you are a digital nomad or a freelancer that has multiple clients and projects, you can use Honeybook to manage your client portfolios, track leads, manage invoices, and create custom workflows for each client.
Digital Marketers
Honeybook offers a complete suite of tools for digital marketers who need to track their client campaigns across the entire funnel, organize data, generate reports, and analyze insights.
Usage

Honeybook offers an all-inclusive solution for managing your small business from A to Z

Personalize all marketing materials and create a consistent business branding.

Develop automated workflows to increase efficiency and productivity.

Use Honeybook as a safe, secure, and reliable payment gateway.

Easily track leads and close deals.

Manage contracts with ease.
---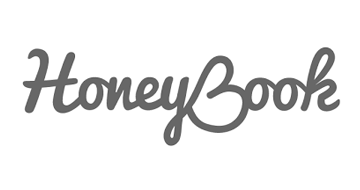 Use Honeybook to Grow Your Small Business
Honeybook is the ultimate productivity tool to grow your small business. Instead of stressing about managing everything manually, Honeybook can help you automate processes, streamline workflow, and eliminate manual entry errors.
---
│ Honeybook Cost & Time
Honeybook promises a seamless and hassle-free user-experience. With its clean, modern interface and simple navigation, you don't have to spend hours trying to figure out how to use it. In fact, most Honeybook-user reviews online suggest that the platform is so easy-to-use, even non-technical users can set up and manage their account without much difficulty.
In addition, you'll be pleased to know that Honeybook offers a free 7-day trial (with full access to all of its features), so you can try for yourself why Honeybook is one of the top-rated client management software for small businesses today.
---
│ Honeybook Usability
Honeybook excels in usability. Unlike many client management software platforms which feature clunky interfaces, Honeybook provides an intuitive user experience. The platform's interface was created to be streamlined for all users — regardless of technical knowledge — while also being modern and easy to navigate.
Honeybook also provides helpful user documentation and tutorials to help newbies get started. You'll find that Honeybook is among the best-designed client management software available, allowing you to focus on growing your business instead of learning a complex system.
While the simplicity of Honeybook's interface makes it easy to use, the platform is still robust enough to handle a variety of different types of clients and business operations.
---
│ Honeybook Pricing
Honeybook's pricing is as straightforward as its interface. Their monthly and annual plans are all-inclusive, which means that you'll have access to all the premium tools and features that Honeybook offers.
Here are some of the top features that you can expect from Honeybook: lead and project tracking, online invoices, proposals, online contracts, online meeting scheduler, automations, online payment software, client portal, payment reminders, online app, etc.
Honeybook Monthly Plan
Honeybook's monthly plan includes all of the premium features mentioned above as well as unlimited transactions, unlimited concierge support, and unlimited team members.
Honeybook Annual Plan
Honeybook's annual plan also includes all of the premium features mentioned above as well as unlimited transactions, unlimited concierge support, and unlimited team members. The only difference is that you'll save about 17% per year if you choose to subscribe for an annual plan.
| | |
| --- | --- |
| Honeybook Monthly Plan | $39/month (sales tax excluded) |
| Honeybook Annual Plan | $390/year (sales tax excluded) |
---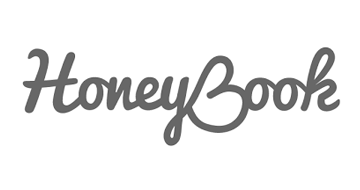 Try Out Honeybook Now
Take advantage of Honeybook's 7-day free trial to get a taste of the many ways Honeybook can help your small business grow. There's no commitment and no credit card required, so there's no reason not to check out this powerful platform today.
---
│ Honeybook Tools for Business
Honeybook, in itself, is a powerful tool for managing your day-to-day business operations. From billing, invoicing, scheduling, payments, analytics, and more, Honeybook allows you to automate your business processes to save you time and reduce your overhead cost.
Here are some of the best features that Honeybook can offer to your business:
Lead Management
Honeybook helps you manage your entire lead lifecycle, from the initial contact to follow-up and conversion. You can view leads and contacts by category, and then segment by location, type of contact, and even stage of the sales funnel.
Paperless Processes
Use Honeybook to manage all aspects of your business on the go, without ever having to leave the app. From contract management to billing and invoicing, Honeybook makes it easy for you to organize your company documents and stay on top of your business at all times.
Automations
Never miss a beat with marketing automation that delivers personalized, real-time messages directly to your customers. Reach new clients and make sure you don't lose existing ones – all while keeping your budget and operating costs low.
Payment Software
Honeybook has its very own secure payment gateway where you can process payments quickly and efficiently for any service or product you provide. Honeybook offers a safe and reliable platform for handling all types of payment transactions (debit, credit, direct bank transfer).
Free Account Migration
If you've been using a different CRM solution, we'll migrate your data over to our system for free. Our team of industry experts will guide you through the entire process, so you can get started with Honeybook right away.
Points to Note

Honeybook is suitable for small businesses, niche service providers, digital creatives, and startups.

Honeybook has an online community that helps creatives network with other members and get their work out to the world.

Honeybook seamlessly integrates with other apps and online services like Zoom, Quickbooks, Zapier, Google Calendar, GMail, and so much more.

Freelancers and independent contractors love using Honeybook because of its user-friendly interface and flexible features.
---
│ Companies and Individuals That Use Honeybook
Honeybook currently has over 55,000 active members. From freelancers, designers, entrepreneurs, photographers, and graphic designers, Honeybook works with startups, small businesses, and all sorts of people in the creative industry. If you'd like to find out whether or not Honeybook is perfect for your needs, here are some companies and individuals that can give you insight on why they choose Honeybook:
The Potted Pansy
The Potted Pansy is a boutique floral shop that primarily caters to weddings and interior design projects. It is owned by Mandy Ogaz, a floral designer based in Pleasant Grove, UT. She's been using Honeybook for her business and loves how the app saves her valuable time in coordinating all of her projects and clients.
India Earl
India Earl is an award-winning wedding photographer who was named as one of the best wedding photographers by BRIDES magazine, one of the leading bridal publications in the United States. Earl is known for her intimate and candid approach to capturing the in-betweens instead of the big moments. She uses Honeybook to manage and organize her projects.
Ambar Januel
Ambar Januel is a digital nomad who is currently based in Brooklyn, NY. She's currently into digital marketing, helping small businesses and startups improve their online presence. She has been using Honeybook to manage her client projects and has found it very easy to use and convenient.
---
│ Honeybook Support
Honeybook is fully committed to providing exceptional support to their members. In fact, they have multiple channels where you can reach out to them and get all your questions answered. They offer email and phone support, as well as live chat support that's open from Monday to Sunday. On average, they reply to inquiries in under 20 minutes but it may take a little longer depending on the time of day.
Alternatively, Honeybook also has numerous resources where you can learn how to do different things with your account such as creating projects, managing clients, invoicing, managing your contracts, and so much more. You can also join the Honeybook online community to get tips, tricks and guides from other users.

Unlimited concierge support via email, phone, and live chat.

Extensive library of guides and tutorials to help you get started with your account.

Online community where you can connect with other Honeybook users.
Alternative Honeybook Software – Monday.com
Monday.com is another client management software that can help you manage your clients, projects, tasks, schedules, and so much more. It also has a modern and clean user interface which is easy to use.
Comparing Honeybook to Monday.com
Both Honeybook and Monday.com are solid choices if you are looking for a reliable client management software that will let you organize your workflows easily. The only difference is that Monday.com is more suitable for large organizations, while Honeybook is great for independent contractors and small businesses.
---
│ Conclusion
Honeybook has a lot of features and capabilities that make it an ideal tool for anyone looking for a robust client management software. Its flexible workflow management features make it perfect for freelancers, consultants, and independent contractors. Plus, its ability to provide an end-to-end solution makes it a great choice for organizations looking to streamline their operations. For its price, Honeybook offers everything you need in one package.
If you are looking for highly-intuitive and feature-rich software that makes managing your clients, projects, and tasks easier than ever, Honey is the perfect software for you.
---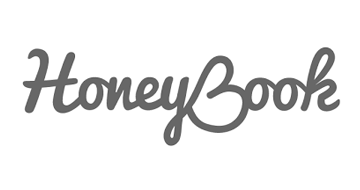 Try Honeybook Today
Honeybook is one of the best client management software for small businesses today. If you are looking for a powerful tool to help you manage workloads and projects, Honeybook has you covered.
---