Zoho Desk and Zendesk are two highly-rated pieces of help desk software. But which one is right for you? In this guide, we'll put Zoho Desk vs Zendesk side-by-side in an in-depth comparison to help you find the best customer service solution.
---
Zoho Desk – A Simple Help Desk Solution for Small to Mid Businesses
Zoho Desk is one of the best cloud-based help desk software solutions for small and mid-sized businesses. Download it today to strengthen your customer support.
Zendesk – A Scalable Solution for All Big Businesses
A service-first customer relationship management tool, Zendesk is one of the most popular scalable solutions for your support team. Try Zendesk today!
---
An Introduction to Zoho Desk vs Zendesk
If you're looking for a customer service solution or help desk software, it's highly likely that Zoho Desk and Zendesk are two options on your radar.
Both of these programs rank among the most popular and best-rated forms of help desk solutions.
They share a lot of similar features, but have clear differences, too.
For example, Zoho's easy-to-use nature and small feature-set may make it more appealing for smaller and beginner businesses, while the Zendesk support suite is more fully-featured for big businesses.
Choosing the right help desk software for your support team may not be easy, but this honest comparison of Zoho Desk vs Zendesk should cover all the info you need to make the right call.
Zoho Desk vs Zendesk: Main Differences
Before we look in detail at Zendesk vs Zoho Desk, let's highlight the main differences between these pieces of software. Firstly, the Zoho CRM is aimed at small to medium businesses, while Zendesk support suite is scalable enough to suit bigger brands.
Zoho is also arguably the easier tool to work with, with a smaller set of features and a smart interface.
Zendesk has a more advanced array of help desk software features to assist your support team, but might take a little more training and getting used to.
The two also differ in price and customer support.
Zoho Desk customer service solution is the cheaper of the two, with prices starting at just $14 per agent, per month, while Zendesk costs more, with a minimum monthly fee of $49 per agent.
Fast Overview of Zoho Desk vs Zendesk
Next, let's take a general look at both of these pieces of help desk software and how they work.
For reference, help desk software is any kind of software that is aimed at supporting a business' existing customer support team or department in some way, such as automating chat responses or providing additional ways for customers or users to get the help they need while lightening the load on the actual help team itself.
So, how do Zoho Desk and Zendesk help with this?
Let's start with Zoho Desk. Zoho Desk is a cloud-based customer service solution that aims to provide both agent-assisted and self-service customer support features, all in one platform. Zoho Desk is actually just one part of the much larger Zoho software suite, and it was first released to the public back in 2016.
Known for being very affordable and accessible, Zoho Desk caters to small and medium businesses. One of its main features is an omnichannel ticketing system, allowing your support team to collect and collate tickets from various support channels – like live chat, email, etc.
Tickets are made automatically in the system, saving your team a lot of time, and you can set up rules and automation so that tickets are organized and sent out to the right people.
Zoho Desk also has other features and functions that assist with the management and moderation of customer support activities.
It includes reporting functionalities, for example, to help you track various performance metrics of your customer support team, along with the ability to help customers help themselves through the creation of a self-service Help Center.
While Zoho Desk is tailored towards smaller businesses, Zendesk aims to provide a fully-featured and 100% scalable solution, making it a fine fit for companies of all sizes, including large enterprises. This help desk software has a range of advanced features that are designed to make customer support more efficient and effective for your business.
Like with Zoho Desk, ticket management and omnichannel support are big features of the Zendesk support suite. This program allows you to receive, track, and manage support tickets in the most efficient way across all major support channels like email, phone, live chat, and social media. It features more complex but also more advanced automation capabilities, too.
Zendesk also lets businesses set up their own Help Center sections, where customers can go to solve their own problems and find answers to common questions they might have.
In addition, there's a big focus on AI at Zendesk, and it has a colossal number of integrations, allowing it to work very well with other pieces of software.
| Feature | Zoho Desk | Zendesk |
| --- | --- | --- |
| Target Audience | Small and medium businesses will get the best usage out of Zoho Desk. | Zendesk support suite is mainly geared towards larger businesses and enterprises. |
| Ease-of-use | Zoho Desk is a very easy-to-use help desk solution that beginners should feel comfortable with. | Zendesk is relatively easy to use, but has more advanced features and functions that may confuse beginners. |
| Key features | Key features of this help desk software include ticket management, Help Center creation, and reporting | Main features for this customer service solution are ticket management, AI, and omnichannel support. |
| Pricing and trials | Zoho Desk has a 15-day free trial for users to test it out. Pricing for this software begins at $12 per month. | Zendesk comes with a 30-day free trial for new users, with prices starting from $49 per month. |
| Integrations | Zoho Desk works well with other Zoho-brand software and major business tools and apps. | Zendesk is famed for its integrations and comes with more than 1,000 pre-built integrations with other apps. |
---
Ticket Management
One of the main features of any help desk software is ticket management. This feature is all about collecting tickets from your customers via an array of support channels, and then organizing and responding to those tickets accordingly.
So, how do Zendesk and Zoho Desk deal with tickets?
Zoho Desk provides an impressive multichannel ticket management system. It lets you collect tickets from live chat, web forms, email, phone, and even some forms of social media, too. It provides automatic ticket creation to save time and filters for sorting through your tickets by status, type of customer, etc.
Zendesk also has an excellent ticket management system that lets you manage tickets across a plethora of channels. The interface here is a little more complex than Zoho Desk, but Zendesk's ticket management is superior overall, as it has more automation options for managing and tagging tickets as soon as they arrive in your system.
---
Zendesk is the best for ticket management: Want to know more about Zendesk? Read its review and find it out.
---
Knowledge Base
Another key feature of help desk software is the ability to create a Knowledge Base or Help Center on your website.
This is like an advanced FAQ section where users can go to find answers to problems they might encounter or get help in the form of guides, tutorials, and other resources.
Zoho Desk works really well in this department. It lets you quickly and easily make sleek, attractive Help Center pages for each of your brands. It also incorporates common code like CSS and HTML, so you can easily integrate your new Help Center with your existing site with no issues. Plus, you can choose to only allow signed-up users to view the Help Center, which is a nice extra layer of security.
Zendesk also makes it fairly quick and easy to create a knowledge base or self-service portal, and it has advanced AI functionalities to help your users find the answers they need. It supports multiple languages and allows your support team to collaborate on parts of the Help Center together, but Zoho Desk wins in this category for its overall ease-of-use.
---
Zoho Desk is the best for knowledge base creation: Want to know more about Zendesk? Read its review and find it out.
---
Reports
Every good help desk solution should offer some kind of reporting or built-in analytics that allow the user to track how well the software is performing and find areas of improvement. Both Zoho Desk and Zendesk offer reporting features, but one is more advanced in this area than the other.
Zoho Desk has quite a simple and basic reports dashboard. There, you can view various metrics like response times from your support team members, average times to resolve issues for customers, and so on. It's a helpful tool, but it is missing some key metrics that might make it more useful.
Over on Zendesk, things are a little more advanced. The reports tab of this help desk software has many more metrics and statistics for you to keep track of. It lets you create and view separate reports for each support channel, which isn't possible on Zoho Desk, and provides simple sharing tools so that support team members can easily review reports together.
| Key Feature | Zoho Desk | Zendesk |
| --- | --- | --- |
| Ticket Management | Beginner-friendly ticket management for many support channels | Advanced ticket management and automation tools to sort tickets effectively. |
| Support Channels | Easily create clear, easy-to-use help center areas for multiple brands, with advanced security | Create Help Center sections in many languages with helpful collaboration features |
| Reports | A useful reports dashboard providing basic data and metrics | More advanced reports tab with separate reports for each channel and sharing tools |
---
Usability Test
Next, let's talk about usability, as this is always one of the most important things to take into account when it comes to reviewing any kind of software. In general, most smaller businesses will want to find easy-to-use solutions that don't require lots of training.
In the ease-of-use stakes, Zoho Desk is the winner. It's one of the simplest and most straightforward pieces of help desk software you can find, and even total beginners can easily adapt to the interface and design of this program.
Zendesk isn't bad in terms of usability, either, but it has more advanced menus and features that may confuse new users.
---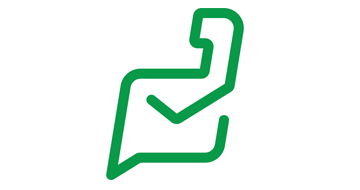 Give Zoho Desk a Try!
Looking for a beginner-friendly, omnichannel support tool you can use to improve customer relations and take your support game to the next level. Sign up for Zoho Desk today.
---
Customer Support
Since Zoho Desk and Zendesk are both examples of help desk software, the main aim of both of these programs is to make your customer support better.
They offer features and functions that can improve the support experience for your customers, either through live chat, other support channels, or the creation and implementation of a Knowledge Base/Help Center.
But how effective are Zoho Desk and Zendesk in terms of enhancing the support experience, and which one is best?
Let's look at Zoho Desk first. This help desk software does a great job of helping any small or medium business provide high quality customer service experiences for its users.
Like any good customer service solution, Zoho Desk supports multichannel ticketing and support requests. It allows you to collect tickets from a range of different channels like live chat, social media, and email, giving customers many different ways to get in touch with you. It also comes with handy filters and organization tools to help you respond to tickets quickly.
Zoho Desk also allows for the creation of a self-service portal or Help Center on your website. In fact, it makes it really easy for small businesses, in particular, to set up their own self-service areas. No matter which payment plan you choose, you'll have the ability to set up and customize your Help Center. This can make a huge difference for customers or users who need assistance.
When it comes to providing good quality service, Zendesk is even more comprehensive and efficient, especially for big businesses, than Zoho Desk. Like Zoho Desk, it comes with ticket management features, omnichannel support, and the option to set up and manage your own self-service Help Center for users, with powerful AI to make your Help Center a golden source of information and assistance for all of your users.
Not only that, but with its smart reporting and analytics tools, additional support channels, and advanced automation, Zendesk can offer one of the most powerful customer service solutions available today. It has the features and functions that big businesses need to cope with high volumes of customer messages and queries.
Both programs can help you improve your customer support
Zoho Desk provides fundamental functions to boost efficiency
Zendesk goes deeper with advanced tools for enterprise users
---
Optimizing Efficiency
Their main focus may be on customer support, but Zoho Desk and Zendesk also incorporate elements of automation and artificial intelligence, or AI, in order to serve customer support teams and professionals. Through these functions and technologies, both Zoho Desk and Zendesk aim to help businesses become more efficient and optimized.
Zoho Desk has some very impressive automation features. Depending on which plan you subscribe to, you can program up to 30 macros and workflow rules. This effectively allows you to create shortcuts and automated processes, meaning that Zoho Desk will carry out a range of support-related tasks on your behalf.
Zoho Desk can automate so many parts of the customer support process, from ticket assignment – automatically issuing each and every ticket to the right agent – to SLAs and escalations. The range of automation features is thoroughly impressive, and at the higher subscription levels, in particular, Zoho Desk allows you to automate almost anything.
Not only that, but if you sign up for the high-end Enterprise plan, you'll also get access to Zoho Desk's artificial intelligence features. Known as Zia, Zoho Desk's AI is able to automatically provide your customers with relevant solutions and guides, straight from the Help Center.
It can also detect unusual activity and let you know about it, auto-tag important aspects of tickets, and help your agents by providing them with instant access to relevant data from the main knowledge base. Plus, with a separate Zia dashboard, it's easy for your workers to monitor Zia's performance and statistics.
Now, let's see how Zendesk compares. When it comes to automation for streamlining and optimization, this help desk software is second to none. It lets you easily set-up automations and workflows for countless scenarios, no matter which payment plan you choose.
What's more, Zendesk's advanced AI technology can provide your customers with up to 500 automated answers to their queries and questions. It's one of the most powerful AI tools in the help desk software industry right now, helping your customers get the answers they need right away while also easing the burden on your support staff.
When comparing the two options, both have great features and useful technologies for saving time and improving efficiency, but the advanced power of Zendesk gives it the edge.
Both Zendesk and Zoho Desk allow you to automate responses and workflows.
Use Zendesk's advanced AI to provide 500 automatic answers to customers.
Zendesk has the most advanced automation features.
| Service | Zoho Desk | Zendesk |
| --- | --- | --- |
| Customer Service | Smart ticket management and straightforward Help Center creation to provide better support experiences for your users | Superior ticket management, omnichannel support, and live chat integration give customers many ways to contact you |
| Efficiency/Optimization | Useful automation tools and simple AI can save your small team a lot of time and make their lives easier | Advanced AI technology and automated workflows increase efficiency across the board. |
---
Apps and Integration
We're living in a technological age, and it's not uncommon for modern businesses to make use of dozens of different apps and tech tools, from customer relationship management solutions to marketing software and more. It's very helpful to find apps and programs that work or integrate well together.
So, how do Zendesk and Zoho Desk deal with integrations and apps?
Let's start with Zoho Desk. Zoho Desk, as part of the Zoho family of software products, works well with other Zoho solutions. It works really well as part of the overall Zoho suite of products, and it also integrates nicely with other popular apps like Google Suite and Dropbox. So, you shouldn't have too much trouble using Zoho Desk alongside other leading tech tools.
Zendesk, meanwhile, goes even further. This app famously comes complete with over 1,000 pre-built integrations. It works with everything from Trello and Salesforce to Shopify, WooCommerce, Notify, Zoom, and so much more. It also has fantastic social channel integrations, working smoothly with the likes of Facebook, Twitter, and WhatsApp.
When it comes to Zoho Desk vs Zendesk in integrations, both do a decent job, but there's one clear winner: Zendesk. Zendesk has more integrations than Zoho Desk and works with almost any app you could think of.
Zendesk has more integrations than Zoho Desk.
Both programs work well with major apps and platforms.
Zendesk has advanced social media compatibility.
| Apps and Integrations | Zoho Desk | Zendesk |
| --- | --- | --- |
| No. of Integrations | Approx. 800 | Over 1,000 |
| Social Media Integrations | Facebook, Twitter | Facebook, Twitter, Instagram, WhatsApp |
---
Which Software Is Worth More?
Which is worth the most between Zoho Desk vs Zendesk? Well, that will all depend on what size business you're running and what features you need.
Zendesk might be worth more to a large enterprise in need of customer service revolution, while Zoho Desk could be more worthy for a smaller business that needs a simple system to improve its customer support.
In general, if we put Zoho Desk vs Zendesk side-by-side, Zendesk is the more complete package and is therefore worth more money. It's got more features, is more scalable, and has a wider range of functions and applications as a piece of help desk software. This can make it the more desirable choice of the two.
Which Help Desk Is Safer?
Safety shouldn't be much of a concern when it comes to help desk software like Zoho Desk and Zendesk, but you still need to make sure that you use a safe, well-designed solution that won't leak customer data or put your own company files at risk.
Fortunately, both Zendesk and Zoho Desk do well in this department and have strong security standards, although Zoho might just have the edge, as it provides strict access controls for your knowledge base.
---
Pricing
Next, let's talk cost. After all, every business needs to manage its budget with care, and cost can be one of the biggest factors to take into account when choosing which help desk software or customer service solution you want to use.
So, how do Zoho Desk and Zendesk compare in this category?
Well, both of these help desk solutions have some similarities. They both have three main pricing tiers for users to choose from, for example, although Zendesk has an additional two plans for the largest enterprise users. You can also take advantage of a free trial with both of these programs, with Zoho Desk's trial lasting 15 days and Zendesk's even longer at 30 days.
If you choose Zoho Desk, you'll find that the cheapest plan – the Standard plan – is priced at only $14 per user, per month, when billed annually. You can also choose monthly billing, although this leads to a slightly higher cost per user, so it's better to choose annual billing if you want to save money. The other two plans are priced at $23 and $40 per user, per month.
With Zendesk, the cheapest plan is significantly more expensive than Zoho Desk, priced at $49 per user per month. The next tier is priced at $79 per user, while the Suite Professional plan is $99. There are also two enterprise plans, priced at $150 and $215 per user, per month.
So, as we can see, Zendesk is significantly more expensive than Zoho Desk. This makes sense in many ways, as Zendesk is the more fully-featured program and has more to offer, especially for big businesses.
However, if you want to save the most money and pay the least for a help desk software, Zoho Desk is the right choice.
| Pricing | Zoho Desk | Zendesk |
| --- | --- | --- |
| Score | 5/5 | 4/5 |
| Free Trial | 15 days | 30 days |
| Base Price | $14 per user per month | $49 per user per month |
| Enterprise | $40 per user per month | From $150 per user per month |
---
Winner: Zoho Desk
---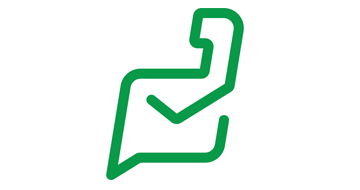 Give Zoho Desk a Try Today!
Zoho Desk is one of the best value for money solutions in the world of help desk software. It's highly affordable and packed full of helpful features. Test it out today with a free 15 day trial period.
---
Support
Another way in which we can compare and contrast Zoho Desk vs Zendesk is to take a look at what kinds of customer support these two pieces of software offer. Both of them can help you with your own customer support, but what level of support do they offer for users that need some assistance?
Well, with both of these options, you can get some great support. They both offer email, chat, and phone support, as well as detailed Help Center sections on their websites where users can go to find commonly asked questions and handy guides. However, there are some big differences in terms of how Zoho Desk and Zendesk handle user support.
With Zoho Desk, the level of support you get will actually depend on which pricing plan you opt for. Those who sign up for the budget-friendly Standard plan only get access to email and phone support. Meanwhile, Professional and Enterprise subscribers also get the bonus of live chat support.
This means that if you want the full support experience with Zoho Desk, you need to sign up for one of the two more expensive plans. The Standard subscribers won't be able to request help via live chat and will therefore have to wait longer to get a response to their questions or help with any problems they encounter.
Zendesk does things differently. No matter which plan you're subscribed to at Zendesk, you get access to the same level of customer support from the Zendesk team. So, even those who pay the least can still count on Zendesk to provide them with help and assistance if they have any issues via live chat or email.
Like Zoho Desk, Zendesk has a really detailed Help Center section on its website. There, you can see detailed articles and tutorials, as well as answers to frequently asked questions. It's a veritable goldmine of information. Zendesk also has a huge community forum where you can get help with the software from other users, which Zoho Desk is lacking.
| Support Feature | Zoho Desk | Zendesk |
| --- | --- | --- |
| Live Chat | Yes (for high-tier users) | Yes (for everyone) |
| Email | Yes | Yes |
| Help Center | Yes | Yes |
| Forum | No | Yes |
---
Winner: Zendesk
---
Try out Zendesk now!
Zendesk is one of the most fully-featured customer service solutions you can use, with advanced AI, powerful automation, and an array of features to optimize and streamline your customer care. Try it today with a free trial.
---
Which Software is the Champion?
So, which help desk software is the best of all? Well, both of these pieces of software have their pros, cons, and best uses. They can both be the best option for different kinds of businesses.
Zoho Desk is the winner in many categories due to its ease-of-use and affordability, and it's a terrific choice for small businesses and those that want a simple and dependable help desk solution.
Zendesk is more powerful, with more features, making it better-suited for enterprises. However, since Zendesk costs more and can be trickier to work with in some ways, we have to say that Zoho Desk is the best overall option for most modern businesses.
Conclusion
As we can see, Zoho Desk and Zendesk are two of the top customer service solutions you can use today. Both have a range of helpful features to take your customer support to the next level, and both can help businesses improve their customer relations, ease the burden on staff, and optimize their support services.
If you're looking for a great way to strengthen your customer support department, investing in either Zendesk or Zoho Desk is a good step to take. We hope that this guide has shown all the information you need to make the right decision and choose the very best help desk software between Zoho Desk vs Zendesk.