Zapier Pricing: A Powerful Tool for Seamless Automation
Running a business in today's demanding market can easily get overwhelming. Whether you're just starting or have an already established business, automating your workflows can play a huge role in staying ahead of the game. This is especially true in the e-commerce world.
One such tool that stands out from the rest is Zapier. Since 2011, Zapier has helped numerous businesses stay competitive. Its primary use case is to integrate data between different apps and automate tasks, called "Zaps," while doing so.
And you know what the best part is?
There's no code required.
You don't have to be a tech genius to use Zapier. In fact, Zapier is all about simplicity, and its user-friendly interface makes it the perfect choice for users of all skill levels. This Zapier pricing review will focus on Zapier's pricing structure and plans to help you make an informed decision about which option suits your business needs best.
Zapier Pricing Table
| Zapier Pricing Plans | Free | Starter | Professional | Team | Company |
| --- | --- | --- | --- | --- | --- |
| Starting Price Per Month | $0.00 | $29.99 | $73.50 | $103.50 | $148.50 |
| Starting Price Per Month (Annual) | $0.00 | $19.99 | $49.00 | $69.00 | $99.00 |
| Starting Price Annual | $0.00 | $239.90 | $588.00 | $1242.00 | $1782.00 |
Value Metrics
| Zapier Pricing Value Metrics | Free | Starter | Professional | Team | Company |
| --- | --- | --- | --- | --- | --- |
| Number of Zaps | 5 | 20 | Unlimited | Unlimited | Unlimited |
| Number of Tasks | 100 tasks/mo | 750 tasks/mo | 2000 tasks/mo | 50000 tasks/mo | 1000000 tasks/mo |
| Update time in minutes | 15 | 15 | 2 | 1 | 1 |
| Version History | | ✅ | ✅ | ✅ | ✅ |
| Premium apps | ❌ | 3 | Unlimited | Unlimited | Unlimited |
| Premium support | ❌ | ❌ | ❌ | ✅ | ✅ |
The Complete List of Zapier Pricing Plan
Features
Free
Starter
Professional
Team
Company
Number of Zaps
The number of Zaps you can create depends on the pricing plan you choose.
5
20
Unlimited
Unlimited
Unlimited
Update time in minutes
This refers to how often Zapier will check your trigger apps for new data.
15
15
2
1
1
Single-step Zaps
Can only support one action and one trigger.
✅
❌
❌
❌
❌
Multi-step Zaps
Can support one trigger and multiple actions.
❌
✅
✅
✅
✅
No-code editor
You'll be able to automate workflows without traditional coding.
✅
✅
✅
✅
✅
Copy & paste steps
Allows you to reuse or replicate existing steps within your automation workflows.
✅
✅
✅
✅
✅
Transfer (beta)
Lets you transfer information between accounts within your organization.
✅
✅
✅
✅
✅
Version History
Track and review changes in your Zaps over time.
❌
✅
✅
✅
✅
Connections via Webhooks
Webhooks can be used as both triggers and actions.
❌
✅
✅
✅
✅
Custom logic with paths
Allows you to create paths for your automation based on specific conditions.
❌
❌
✅
✅
✅
Autoreplay
Will automatically replay failed or incomplete tasks.
❌
❌
✅
✅
✅
---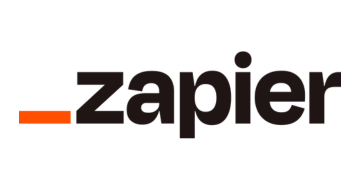 Try Out Zapier Company Plan Now
Get advanced admin permissions, unlimited premium apps and users, and automation with security features for $99.00 per month when you pay annually. Use the free 14-day trial period and get started today.
---
Zapier Features
Integration with Multiple Apps
Zapier has a vast collection of apps you can use for integration. More than 5,000 apps to be precise. Whether you need to connect marketing platforms, customer relationship management (CRM) systems, or e-commerce platforms, Zapier has a little bit of everything.
Some popular apps that you can integrate with Zapier include:
Google Suite
Slack
Twitter
HubSpot
Asana
Salesforce
Microsoft Office 350
Shopify
Zoom
Mailchimp
With Zapier's extensive app integrations, you can automate your workflows and let technology handle the heavy lifting. Connecting your favorite apps with Zapier allows you to easily transfer data, trigger actions, and keep information in sync across different apps.
Team Collaboration
With the help of Zapier's team collaboration features, you can get your team to work together more efficiently. They can share a single account so that everyone can access it and work together at the same time. This means your team can join forces and brainstorm in real-time to share ideas and solve problems.
Zapier's team collaboration apps list is also impressive. You can find various popular tools such as Upwork, Linear, and Chatter. Not only can employees work as a team, but assigning tasks will also be easier for you. This is possible because the professional plan's unique paths feature simplifies task assignment and enhances team collaboration by allowing the creation of custom workflows based on specific conditions, accommodating individual work preferences.
Triggers and Actions
Let's talk about Zapier's triggers and actions – what makes automation possible. Triggers are the events that kickstart the automation process. These events can range from receiving a new email, someone filling out a form submission on your website or adding a new calendar event.
Subsequently, every task that a Zap performs with the data is done through actions. For example, let's say that you just received a notification that someone filled out a form submission on your website. You can naturally choose to automatically create a new task in your project management tool whenever a form is submitted.
When such a notification is received, the trigger is activated, prompting Zap to execute the action of creating a task with the relevant details extracted from the form submission.
Multi-step Zaps
You'll be especially excited about the multi-step zaps if you're not new to automation. Unlike single-step zaps, where you can perform only one action, multi-step zaps let you chain together multiple actions in a specific order. From extracting data from one app, manipulating it, and then sending it to another app, the possibilities are endless.
---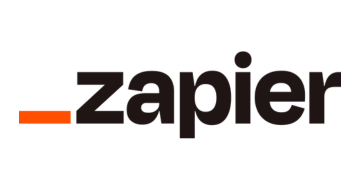 Try Out Zapier Free Plan Now
Connect your favorite apps, execute up to 100 monthly tasks, and save time by automating tasks for free.
---
Zapier Pricing Plan Overview
In the workflow processes game, Zapier stands out as the best workflow automation platform available. And this is very much deserved. The platform is known for its long list of app integrations, offering quite popular options for any type of business.
When it comes to the cost of Zapier, the platform is relatively affordable. However, it will mostly depend on the chosen pricing option. Their pricing options are actually quite broad yet reasonable. You get to choose between their Free, Starter, Professional, Team, or Company Plan.
The Free Plan is best for those who're just starting or small businesses struggling to find balance automation needs and budget limitations. However, if you're interested in multi-step automation, you should choose the Starter Plan.
The Professional Plan is the way to go for business owners that don't want to miss anything, or simply for enterprises. That leaves us with the Team and Company Plan. So, as the names suggest, the Team Plan is designed for those needing team collaboration, while the Company Plan is best if you're seeking automation with strong security features and oversight capabilities.
| | |
| --- | --- |
| Free | Best for startups and small businesses interested in the basics of automation. |
| Starter | For businesses that need a multi-step action to run more actions at once. |
| Professional | For businesses that want to access the complete capabilities of Zapier's automation platform. |
| Team | For businesses that thrive on team collaboration. |
| Company | Designed for businesses that want strong security features and oversight capabilities. |
---
Benefits of Using Zapier Pricing Plans
The days of repetitive and manual tasks are over. Thanks to Zapier, you can now automate your workflows and save valuable time while doing so. The benefits of using Zapier Pricing Plans are definitely worth it, as they offer many options for different business needs. Let's see how Zapier helps your business.
Workflow Automation
Automate repetitive tasks by connecting your favorite apps. You don't need previous coding experience, as Zapier's user-friendly interface lets you automate workflows with a no-code editor. Imagine how easier your life would be if you didn't have to manually transfer data, update spreadsheets, or send repetitive emails. Here's when you can use Zapier:
Tasks you find yourself doing repeatedly. For example, weekly reminders to the team to fill out a meeting agenda. Zapier will timely remind everybody.
Tasks that don't require a lot of mental effort. Doing easy repetitive tasks can be time-consuming and self-destructive. Zapier automates these tasks and dedicates your time to a much more important task.
Anytime you need to transfer data from one app to another. You know those times when you have to transfer information between apps? Zapier lets you seamlessly connect your favorite apps, and transfer data in the blink of an eye.
Save Valuable Time
Why engage in boring activities when you can dedicate your time to something more time-worthy? Zapier can help you automate these repetitive tasks, freeing you up to focus on more important and fulfilling activities. You can automate processes such as sending reminders to your team, repetitive email communication, and manual updates to your to-do list.
Transferring Data
Syncing data between apps is much easier with Zapier. Imagine a scenario where you receive a new lead notification via email. You'll normally have to manually copy and paste the lead information from the email to your CRM management. However, when Zapier's trigger receives such a notification, it automatically creates a new lead entry in your CRM.
Cost Saving
Instead of spending resources on custom development or hiring an IT professional, you can get an all-in-one platform. Taking into account the benefits and features it offers, Zapier is actually quite affordable. Its pricing plans are designed for different business needs and budgets, with options ranging from $0 to $1000 per month.
---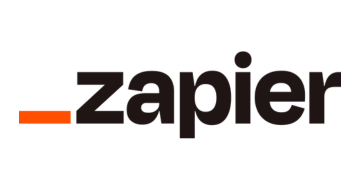 Try Out Zapier Professional Plan Now
Take your automation to the next level with Zapier's Professional Plan. Enjoy all of the advanced features of Zapier for only $73.50 per month.
---
Additional Information
What Does Zapier Pricing Plans Cost?
Zapier's pricing plans are indeed flexible. They offer different pricing options, each with its own features, designed to accommodate various types of businesses. Let's go over a short recap of Zapier's pricing plan.
The Free Plan is the perfect choice for anyone looking to try out Zapier's basic features without additional costs. This plan will cost you $0.00/month because it's a forever-free plan.
If single-step Zaps aren't your cup of tea, then the Starter Plan with the multi-step Zaps feature is the perfect choice for you. The costs of this plan are the following:
$29.99/month
$19.99 starting price per month (annual)
$239.90/annually
If you want to experience all of Zapier's popular features for automating workflows, you should try out the Professional Plan:
$73.50/month
$49.00 starting price per month (annual)
$588.00/annually
For businesses struggling to get their team to work together, you should try out the Team Plan. This plan comes at the following price:
$103.50/month
$69.00 starting price per month (annual)
$1242.00/annually
Finally, for unlimited users and handling of larger volumes of data, Zapier offers the Company Plan, as follows:
$148.50/month
$99.00 starting price per month (annual)
$1782.00/annually
Customer Support for Zapier Pricing Plans
You can access Zapier's customer support team 24 hours a day. During the weekend, they're available for 12 hours a day. Zapier's customer support team guarantees to respond within eight hours on weekdays. They also offer step-by-step guides for any additional questions.
You can reach out to Zapier through the online form on their website, which is probably the easiest way. However, they've also included an email address, [email protected], where you can contact them. Let's not forget their live chat, as this can also be used as a way to ask them questions. If you decide to go for the more advanced pricing plans of Zapier, you'll receive personalized customer support tailored to your business needs.
Which Zapier Pricing Option is The Best for You?
When purchasing a Zapier pricing plan, it's important to consider your business needs. It doesn't matter what customer reviews are saying. In the end, what matters is finding the plan that aligns with your specific business requirements.
If you just want to learn the basics, you can do so with Zapier's Free Plan. It allows you to create up to 5 Zaps and execute 100 monthly tasks without financial commitment. On the other hand, the Starter Plan is a more popular choice among businesses with moderate automation needs.
If you're not easily satisfied and you just have to have it all, the Professional Plan might be the best fit. It covers all advanced features of Zapier – 40 Zaps and 2,000 tasks per month, unlimited premium apps, and custom logic with paths.
For larger organizations that require robust security features, Zapier offers the Team and Company Plan. These plans are designed to accommodate broader team usage and handle larger volumes of data. And most importantly – provide enhanced security measures.
Overall, your decision depends on your business's specific needs and requirements. Whether you're looking to improve team collaboration, automate repetitive tasks, or sync data between apps, Zapier has a range of pricing plans to cater to your unique needs.
It's no doubt that Zapier's pricing plans are straightforward. However, besides the original cost of Zapier's pricing plans, it's important to consider potential hidden costs that may arise. You can successfully manage any hidden costs by carefully evaluating your specific usage, integration requirement, and any additional charges for premium apps or API requests.
The platform itself doesn't have any hidden fees. However, it's important to look at third-party apps that might require a premium subscription or charge API usage fees. Moreover, you shouldn't exceed the limits of your chosen plan, as this can lead to additional costs.
---
Did you know?

Top companies such as Shopify, Meta, Slack and Dropbox trust Zapier to automate work and free up time.
---
Best Tips on How to Save Money Using the Zapier Pricing Plans
If you're a startup and still haven't reached your full potential, you might find Zapier expensive. However, we'll provide you with some tips to make the most out of Zapier's pricing plans without exceeding your financial limits.
Start with the Free Plan. Sure, the free plan has its limitations. Though, it's still a great option for those interested in learning the basics and don't require vast user usage.
Keep an Eye on Premium App costs. Integrations with premium apps aren't included in the free plan. And they do require additional costs, which you should always consider.
Pay Attention to Usage. You should regularly monitor your usage to make sure you're not exceeding the limits of your chosen plan.
Gradually Upgrade. As time goes by and your business grows, your automation needs will likely evolve. And now you'll be able to afford a more advanced Zapier pricing plan.
How Do I Pay for My Zapier Subscription?
Once you choose a pricing plan, you can easily pay for a Zapier subscription with their secure online payment system. It's important to always check the payment methods on their official website before proceeding.
Currently, Zapier supports credit cards in all countries, PayPal in countries where it is available, and Automated Clearing House but only for banks located in the United States. Invoicing is also a possibility for certain customers in all countries.
An important thing to note is that you can always change and upgrade your plan. You're not stuck with the same plan you choose when you first subscribe. If you want to cancel your subscription, you can do so at any time. You will actually receive a prorated credit with Zapier for the remainder of that month.
---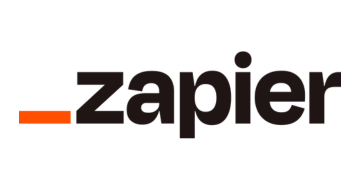 Try Out Zapier Team Plan
Get your team to work together and brainstorm ideas more effectively than ever with Zapier's Team Plan for only $103.50 per month using Zapier Team Plan.
---
Can I Use Zapier for Free?
Yes, you can use Zapier for free with their Free Plan. However, you should know that not all features will be available. In fact, certain limitations, such as a restricted number of Zaps, a limited number of tasks per month, and access to only certain apps, may apply.
Zapier's Free Plan allows you to create 5 Zaps and execute 1,000 monthly tasks. It also provides access to over 2,000 integration apps, allowing you to sync data between your favorite popular apps.
What is Transfer Beta and How Does Transfer Use Tasks?
Zapier's Transfer Beta allows you to transfer workflows from one account to another easily. Its main task is to simplify sharing of information and workflows between individuals or teams. This really comes in handy, especially when your team is collaborating on projects, or you need to assign responsibilities.
First, select the exact records or data you wish to transfer. This can include files, documents, or customer information. Then, choose one of Zapier's integration apps where you'd wish to transfer that data. The Transfer works on demand, so you can choose the exact time you wish your data to move – no matter if it's a one-time action or a recurring transfer.
---
Comparison of Zapier Pricing Plans with Automate.io
Comparison
Zapier
Automate.io
Monthly Price
Free Plan – $0.00
Starter Plan – $29.99
Professional Plan – $73.50
Team Plan – $103.50
Company Plan – $148.50
Free Plan- $0.00
Personal Plan – $9.99
Professional Plan – $29.00
Startup Plan – $49.00
Growth Plan – $99.00
Business Plan – $199.00
Annual Price
Free Plan – $0.00
Starter Plan – $239.90
Professional Plan – $588.00
Team Plan – $1,242.00
Company Plan – $1,782.00
Free Plan – $0.00
Personal Plan – $119.88
Professional Plan – $348.00
Startup Plan – $588.00
Growth Plan – $1,188
Business Plan – $2.388
Recommended Alternatives to Zapier
If you don't like Zapier, it doesn't fit your business needs, or it's simply too expensive, we recommend trying out Automate.io as a popular alternative. The platform offers a similar set of features to Zapier, allowing you to automate workflows and increase productivity.
Automate.io offers competitive pricing plans, which makes it a cost-effective alternative to Zapier. Additionally, Automate.io provides a range of advanced features, such as multi-step workflows, conditional logic, and real-time data synchronization.
Key Takeaways
Zapier hasn't gained popularity overnight. It's a result of its powerful automation capabilities and extensive integrations. The platform already has an established reputation as a reliable tool for connecting apps and automating workflows.
The cost of Zapier will depend on the pricing plan you choose. You can choose between basic features, such as single-step Zaps, and more advanced features that support multi-step Zaps, Autoreplay, or Premier Support.
Whatever you choose, make sure it suits your business needs and aligns with your budget. Finding the right automation tool, whether it's Zapier or an alternative, will help your business grow, enhance your productivity, and promote team collaboration.