│ TouchBistro Overview
Running a restaurant isn't an easy job, but there are technological tools out there to help you, such as POS (point-of-sale) systems like TouchBistro.
TouchBistro is a popular POS solution that helps restaurants manage their tables, update their menus, keep track of their inventory, and more. But is it the right choice for you?
Find out in our TouchBistro review! Below, we'll cover all you need to know about TouchBistro to help you decide if it's worth the investment.
| | |
| --- | --- |
| TouchBistro – Best for restaurants | TouchBistro is one of the top restaurant POS solutions out there, offering an all-in-one restaurant management system that's flexible enough to suit your business and easy enough for even beginners to understand. |
---
│ TouchBistro Pros and Cons
Before we take an in-depth look at some of the key features and functions of TouchBistro, let's first go over some of the main pros and cons of this software to help you see if it could be the right solution for your business.
TouchBistro Pros
An all-in-one restaurant management app
If you're running a restaurant and want to invest in one simple piece of software that can help you with everything from keeping track of your inventory to pleasing your customers and managing your staff, TouchBistro is a great choice.
Flexible, customizable plans
At TouchBistro, there aren't just one or two preset plans to choose from; instead, this company offers customizable plans to suit all businesses and budgets, with lots of possible add-ons and extras to suit your specific needs.
Fully scalable for different kinds of restaurants
No matter whether you're running something simple like a one-man food truck or something much bigger and more complex like a chain of fast food restaurants with multiple locations across the country, TouchBistro is scalable to suit your needs.
Exceptional customer service
One of the biggest pros of working with TouchBistro is the brand's superb customer support. The TouchBistro team really goes above and beyond the call of duty to help its customers 24/7, 365 days a year.
Only minimal training required
Another great thing about TouchBistro is how easy and intuitive it is. You may need some basic training to figure out some of the features or to teach new recruits how to use it, but the system is generally really straightforward, without any needless complications.
TouchBistro Cons
Some add-ons are pretty pricey
One of the downsides with TouchBistro is that you will have to pay extra if you want to experience the best of what this service has to offer. Add-ons like loyalty schemes and online ordering cost more money each month.
No free trial
Another negative point of TouchBistro is that it doesn't have any sort of free trial for you to test out the service and see what it can do before you buy. The best you can hope for is a free demo of the service with TouchBistro staff.
Payment processing can be slow
Depending on what kind of bank you're using, payment processing via TouchBistro can be a little sluggish, and you may have to wait a few days for payments to get processed and enter your account.
| TouchBistro Advantages | TouchBistro Disadvantages |
| --- | --- |
| A fully-featured POS solution | You'll have to pay extra for add-ons |
| Adaptable to suit your needs | Lack of a free trial |
| For big and small restaurants | Payments can be sluggish |
| Super levels of customer care | |
| Very simple to use | |
---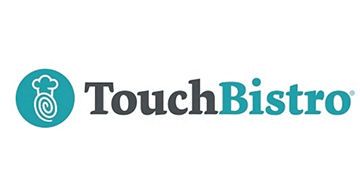 Try TouchBistro now!
Whether you're setting up a new restaurant or running an existing chain, TouchBistro is ready to help with all of your day-to-day operational needs, like staff management, menu updates, and order processing.
---
│ What Is TouchBistro?
TouchBistro is a point of sale (POS) application that is designed for businesses in the food service industry, such as restaurants, diners, cafes, coffee shops, bars, fast food restaurants, and so on. It aims to be an all-in-one restaurant management solution, taking care of many different aspects of restaurant management.
This POS solution runs entirely on iPads. In fact, TouchBistro actually sells its software packaged together with iPads that you can set up in key locations around your business, like at point-of-sale areas where orders are processed and paid for, making life easier for your waiting staff and speeding up the dining experience for your customers, too.
TouchBistro's all-in-one restaurant management solution has a range of different features. It can help with table management, for example, by providing an easy-to-understand feed featuring all of your tables, the number of seats, the duration of time that the table has been in use, and the current cost of items ordered, for instance.
TouchBistro can also assist with payment processing, tableside ordering, menu management for updating your menu and adding new items over time, staff management to help you keep track of shifts and overtime, and even inventory management to keep your stock levels under control.
Not only that, but the whole system is upgradable and expandable with a range of optional add-ons that can help with customer engagement and streamlining your operations. Add-ons include online ordering and reservations to improve the customer experience, as well as kitchen display systems to show the kitchen what orders need to be prepared at any given time.
| | |
| --- | --- |
| Overall Rating | 4.5/5 |
| Fully-Featured | TouchBistro has a huge range of features for restaurants |
| Scalable | This POS solution is scalable to suit businesses of all sizes |
| Expandable | There are many optional add-ons to add extra functionality |
| Engagement | Raise diner engagement with TouchBistro's smart features |
| Streamline | With TouchBistro, you can streamline your business operations |
---
│ How Does TouchBistro Work?
TouchBistro can seem like quite a complicated system on the outside, but it's actually really simple once you get started. The first step is to create your account and choose how many of TouchBistro's features you need, and you can do all of this at TouchBistro.com.
You can head over to the site and make your account or speak with TouchBistro's own customer support team to set out what your business needs and work with your own advisor to formulate a plan that not only fits your budget but also provides all of the services your restaurant or food business needs to succeed.
As explained above, all of TouchBistro's apps and solutions run on iPads, so you can either set up the system on your own hardware or use TouchBistro's own package deals to order some new iPads with the system all installed and ready to go. You can set the pads up in key locations around your business.
Once set-up is complete, all you have to do is start making the most of TouchBistro's features, like its table management, tableside ordering, payment processing, inventory management, staff management, and more.
Everything is controlled via a main central dashboard, so you can access the various features, menus, and functions of TouchBistro and then utilize them as needed. For example, for tableside ordering, waiters and servers can view the menu and tap on items to add them to the table's order, sending the ticket directly to the kitchen so that the cooking team can get to work on it.
---
│ TouchBistro Features
TouchBistro has a wide range of impressive and highly useful features for restaurants, food trucks, diners, and fast food joints to enjoy. Here are some of the key features of the service, excluding any potential add-ons you may want to explore later on.
Table Management
TouchBistro makes it easy to keep track of your restaurant's floor plan, assign staff to different sections, view which tables are free or taken at any one time, and so on. It makes it easy and convenient to manage all of your tables.
Tableside Ordering
Ordering is a breeze with TouchBistro. Servers can use their own handy iPad to punch in items as customers order them, and they can also take payments or make special adjustments like splitting the bill or making notes to remove certain ingredients from a dish.
Menu Management
Building your menu is really easy with the aid of the TouchBistro point-of-sale system. You can view and customize your menu with the tap of a screen, adding or removing items accordingly, changing descriptions, adding photos, and scheduling seasonal specials, too.
Staff Management
Even staff management can be taken care of via TouchBistro. There's a clock-in and out function that lets you keep track of when employees are working, and staff members can create their own accounts. The system also stores payroll data for easy wage calculation.
Inventory Management
TouchBistro also allows users to keep up to date with their restaurant's inventory. It lets you make lists of the ingredients and items you keep in your kitchen and set reminders and alerts if stock levels of particular items are running low.
Reports and Analytics
There's even an extensive reports and analytics section included with TouchBistro. This provides you with valuable information and insight into how your restaurant is running, giving you vital data you can use to make necessary changes and improvements.
Why We Need to Use TouchBistro

An all-in-one restaurant management app

Makes every aspect of your restaurant easier

Scalable to suit every kind of food service business

Boost profits and improve diner engagement
---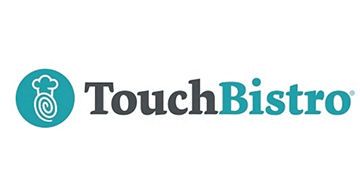 Use TouchBistro for a happier restaurant
Looking for a way to take your restaurant to the next level? If so, TouchBistro is ready to help. With its wealth of handy features and smart, intuitive interface, this is one of the best all-round restaurant management apps available.
---
│Who Should Use TouchBistro?
TouchBistro is clearly aimed at businesses that serve food and drinks, but which specific kinds of businesses can enjoy the best benefits from this point-of-sale solution? Well, here are some of the main potential users of TouchBistro, complete with brief descriptions of how this software can help each kind of business.
Food Trucks
When you're running a food truck, there's a lot of pressure on you to keep everything organized, from your inventory to your kitchen. TouchBistro's clever inventory management features can be absolutely crucial for your truck's success.
Pubs and Bars
Pubs and bars can also benefit from the use of TouchBistro. It's really useful for keeping track of your bar's inventory at all times, as well as speeding up the order taking and payment processes.
Fast Food Restaurants
If you're running a fast food restaurant or diner, speed really matters, and you need to be able to take and process orders as quickly as possible. TouchBistro's responsive POS solution can help you do that.
Fine Dining
Even in the world of fine dining and gourmet meals, restaurant owners and staff members can benefit from the use of TouchBistro. It's ideal for keeping track of your tables and helping to manage reservations, so your restaurant doesn't get overbooked.
Usage

Useful for a wide range of food businesses like restaurants and bars

Works from the smallest food trucks up to big fast food chains

Easy and intuitive system requires only minimal training
---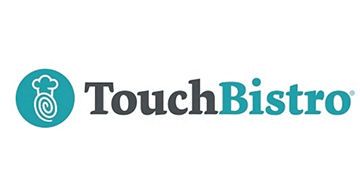 Make TouchBistro your go-to restaurant solution
Whether you're looking for a better way to manage your restaurant's inventory or a simplistic staff management tool, TouchBistro can do it all! Sign up for TouchBistro today to see how much it can help you.
---
│TouchBistro Cost and Time
When you're running a food service business, time and money are of the utmost importance, and it's vital to find solutions and tools to help you save both money and time whenever you can. TouchBistro can help in both of these areas.
It may be a little pricey when you include a few add-ons, but TouchBistro can offer great value for money and actually save cash for your restaurant in the long run by keeping tables full and customers happy.
In terms of time, too, TouchBistro is a great app to have. It's simple and easy to understand, with a relatively gentle learning curve, so you won't have to waste hours training your staff on how to use it.
---
│TouchBistro Usability
Usability is another key factor that you have to consider when it comes to buying and using technological tools and solutions for your restaurant or other food business. So how does TouchBistro compare to other options in terms of ease of use?
Well, as stated throughout this TouchBistro review, TouchBistro is a really straightforward app that most users should be able to pick up and start using in a matter of minutes.
Some of the more advanced features will take time to learn and understand, but in general, this app is really easy to work with, and even if you've not used a POS solution before, you shouldn't have any trouble getting to grips with TouchBistro.
---
│TouchBistro Pricing
So, how much will you need to spend to enjoy the many benefits and features of TouchBistro?
Well, unlike other pieces of software which have multiple tiered payment plans, TouchBistro actually only has one base-level plan for all subscribers. However, it also has a lot of optional add-ons you can pay extra for in order to enjoy even more features and functionality. Here's a quick breakdown of how it all works.
TouchBistro License
If you just want a single TouchBistro license, this starts at just $69 per month, and this price includes all the basics of TouchBistro's POS software like menu management, floor plan and table management, staff management, tableside ordering, reporting, and integrations. This doesn't include the cost of hardware or any other fees.
Custom TouchBistro Plans
In general, customers who want to make use of TouchBistro should contact the company and work out a custom plan and price to match their budgets and needs. TouchBistro's team will work with you to figure out your licensing and hardware needs, as well as any fees and add-on features you might require, so prices can vary quite a lot from business to business.
Add-on: Reservations
You can enhance your plan with TouchBistro's reservations add-on, allowing your restaurant to manage online reservations with ease, send out email confirmations to your guests, adjust reservations on the fly, and much more. This starts at $229 per month.
Add-on: Online Orders
Another possible add-on you might consider with TouchBistro is online ordering for $50 a month. This allows customers to place orders for food via their own website with the help of TouchBistro's Dine platform. This is ideal if your restaurant wants to offer takeout and delivery services.
Add-on: Gift Cards
You can also pay a little extra ($25) each month to be able to make and manage both physical and digital gift cards for your restaurant, purchasable either on-site at your location or on your website. Gift cards can be a great way to generate some extra profits.
Add-on: Loyalty
Starting at just $99 per month, TouchBistro also offers its own loyalty and reward system that you can set up for your diners, giving people a reason to come back again and again for discounts, reward points, freebies, and more.
Add-on: Self-Order Kiosks
Starting at just $69 a month, TouchBistro can also equip your restaurant with its very own self-order kiosks, allowing customers to place their orders without even needing a staff member present. This can be really handy for speeding up your service and cutting down your reliance on wait staff.
| Plan | Price |
| --- | --- |
| Single License | From $69 per month |
| Custom Plan | Contact TouchBistro for a quote |
| Add-on: Reservations | From $229 per month |
| Add-on: Online Orders | From $50 per month |
| Add-on: Gift Cards | From $25 per month |
| Add-on: Loyalty | From $99 per month |
| Add-on: Self-Order Kiosks | From $69 per month |
---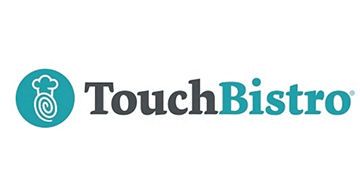 Give TouchBistro a try
TouchBistro has a range of payment plans to suit every kind of business, from brand new bars to established restaurant chains. Give this software a try and see how you can turn your restaurant into an even bigger success.
---
│TouchBistro Tools for Business
TouchBistro was designed from the ground up for businesses in the food and drink sector, and here are just some of the key business-oriented tools and features that come along with this software.
Customer and Kitchen Displays
You can choose to pay a little extra with your TouchBistro membership to enjoy display systems for your kitchen staff and customers. These displays provide vital information throughout your restaurant, helping with guest satisfaction and kitchen efficiency.
Facilitating Payments
TouchBistro aims to make it easier for your restaurant to get paid and to get that money into your business account. It has its own "Payments" system that includes the hardware and software needed for accepting digital payments.
App Integrations
The TouchBistro team understands that you might already have some other apps and solutions set up as part of your restaurant. That's why TouchBistro is compatible with various accounting, ordering, analytics, payroll, and payment apps.
Points to Note

Features for every member of your restaurant team

Raise customer loyalty and engagement

Integrate all of your favorite existing apps
---
│TouchBistro Use Cases
There are many restaurants and other food businesses using TouchBistro on a daily basis for everything from managing payroll to taking orders. Here are a few great examples of this.
Oh My Cod
Oh My Cod is a seafood restaurant that needed a reliable POS solution. The restaurant's founders turned to TouchBistro and have been very impressed by its ease of use, helping them cut down on staff errors and serve customers faster.
Steam Whistle Brewing
Steam Whistle Brewing is a Canadian brewery. It chose to adopt TouchBistro as its primary POS solution, helping to provide a much better experience for all of its guests and customers.
Pietro Nolita
Pietro Nolita is a bar and eatery in New York that sees over 200 guests on a daily basis. To cope with the demand and continue to provide efficient, speedy service, Pietro Nolita decided to start using TouchBistro and has seen excellent results.
---
│TouchBistro Support
Support is one area in which TouchBistro really excels. No matter whether you're paying for a base-level plan or a top-end plan, you'll be able to enjoy friendly, professional support with your account, and you can contact the team via phone, chat, or email.
This gives you lots of options whenever you have questions that need answering or problems that need solving, and TouchBistro's customer service agents are very quick and responsive in general.
TouchBistro even offers extra services for users like remote installation assistance, training in how to use the platform for your staff members, and even remote access, in which a TouchBistro agent will take control of your system remotely to resolve or diagnose issues.

Live chat, phone, and email support

Friendly and professional service

Remote assistance and training services
Alternative to TouchBistro – Toast
Toast is another top-quality point of sale (POS) system that is designed for restaurants, just like TouchBistro. It offers a range of features to help with ordering, payments, food delivery, and more.
Comparing TouchBistro to Toast
TouchBistro and Toast have a lot of features and functions in common and even quite similar pricing. However, Toast is more focused on the likes of online orders and food delivery, whereas TouchBistro is more oriented around in-restaurant service.
---
│Conclusion
Running a restaurant or any other kind of food business can be a serious challenge, but TouchBistro is a great tool to use if you want to make every part of the process much easier and more convenient.
This is one of the most impressive and fully-featured point-of-sale solutions available today. It's extremely versatile, and it can help in so many different areas, so even if you don't use all that it has to offer, you can still enjoy huge benefits from making TouchBistro a part of your restaurant set-up.
So, overall, if you're running any kind of food business, from a food truck to a fine dining restaurant, TouchBistro needs to be on your list of tech solutions to consider. It can elevate your business in ways you may not expect, and it's wonderfully easy to work with, too.
---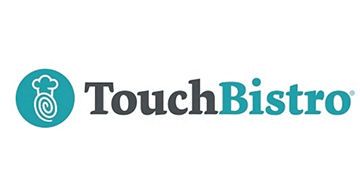 Try TouchBistro Now!
TouchBistro is one of the top restaurant POS solutions available today, packed full of useful features to improve your business' day-to-day operations. Give it a try today and see how it can help your restaurant grow.
---