│ Sprout Social Overview
Social media has been around for quite some time now, but it's not a fad or a passing trend. It's a powerful tool that can help drive traffic, increase brand awareness, and even generate new customers.
In fact, social media marketing has become one of the most powerful tools in the arsenal of any successful brand. Social media allows businesses to interact with their audience on a more personal level, which is a big part of why it's such a popular medium.
With the goal of "bringing brands and people together," Sprout Social aims to fill the gap between what's online and what's real-time. This platform provides an intuitive interface that allows you to manage your social media presence by integrating everything from Twitter to Facebook and beyond.
But how exactly do you go about leveraging Sprout Social into your own business? In this review, we'll cover the platform's features and functionality, and how it can benefit your business.
| | |
| --- | --- |
| Sprout Social – Best for Small Businesses and Digital Marketing Agencies | Sprout Social is used to schedule updates, monitor performance, measure reach, and create social media campaigns. |
---
│ Sprout Social Pros and Cons
Before we dive deeper into the platform, here's a brief look at the pros and cons of Sprout Social.
Sprout Social Pros
Clean and Modern Interface
With a streamlined user interface, Sprout Social allows you to manage all of your social accounts in one place. The layout is clean and simple, so anyone can easily navigate through the dashboard.
Robust Analytics and Reporting
The platform comes with a robust analytics suite that allows users to measure their progress. You get reports that highlight posts, engagement and reach, as well as insights on your audience demographics.
Post Scheduling
With Sprout Social, it's easy to schedule posts and track their performance. The app offers a full calendar view for each account, along with customizable alerts, so you'll never miss a beat.
Social Listening
Sprout Social allows users to listen to conversations happening on social media and engage with the right audience at the right time. With powerful listening capabilities, you'll be able to measure the sentiment of your audience.
Responsive Customer Support
Sprout Social provides a fast and responsive support system, which makes it easy to get help from their team should you need it. They have dedicated phone support, so you'll get answers in no time.
Sprout Social Cons
Expensive Plans
Compared to other social media management tools in the market, Sprout Social's plans are quite steep. This makes it cost-prohibitive for small business owners. There are cheaper alternatives out there if you are looking for a similar tool.
User-Based Pricing
Instead of charging a monthly subscription fee, Sprout Social has user-based pricing that allows you to pay based on how many people use the service. This price model is what makes Sprout Social more expensive.
Occasional Glitches
Every social media management tool comes with its own glitches, but Sprout Social is no different. Some users report frequent glitches, which result in unsaved drafts. This is quite frustrating as your work can be lost for no apparent reason.
| Sprout Social Advantages | Sprout Social Disadvantages |
| --- | --- |
| All-in-one social media management platform. | Social listening, premium analytics, and employee advocacy are premium add-ons. |
| Detailed analytics and reporting. | Mobile app lacks the full functionality of the web-based dashboard. |
| Beginner-friendly user interface. | Hashtag analysis can be improved. |
| Customizable workflows. | |
---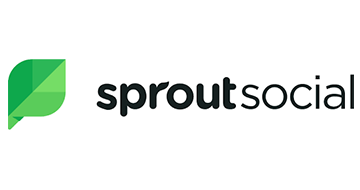 Try Out Sprout Social Now
If you are looking for a comprehensive social media management tool, then you should check out Sprout Social. The tool offers a wide range of features that will suit the needs of most businesses.
---
│ What is Sprout Social?
Sprout Social is a powerful social media marketing platform with all the right tools to help you achieve your business goals. From scheduling, analytics, and client management, Sprout Social offers a wide range of features that will help grow your business.
With a goal of "bringing brands and people together," Sprout Social focuses on one thing: helping you connect with your customers and brand better through social media. The platform makes it easy for businesses of all sizes to manage their social media presence, with detailed analytics that will help you keep tabs on your business' performance.
Some of the best features of Sprout Social include the ability to schedule posts, track engagement and reach, analyze customer reviews, create custom widgets, and engage with clients using a unified social inbox to consolidate messages from multiple platforms.
This makes it easy to keep track of your online reputation, so you can make sure that any comments (whether they are positive or negative) are responded to in a timely manner.
As of this writing, there are currently more than 30,000 Sprout Social users, including big name brands like Glassdoor, University of Pennsylvania, Edelman, Columbia, Loews Hotel, and so much more.
| | |
| --- | --- |
| Overall Rating | 4.5/5.0 |
| Functionality | Sprout Social is an easy-to-use social media management platform with all the bells and whistles to help you build a strong social media presence. |
| Top Feature for Businesses | Sprout Social's rich social data and analytics will help you easily monitor and analyze how your social media presence impacts your business. |
| Integrations | Sprout Social is compatible with all the major social media platforms today, including Instagram, Facebook, TikTok, Twitter, and more. It also seamlessly integrates with other apps and web-based services, such as Bitly, Canva, Dropbox, Google Analytics, and so much more. |
| Latest Offerings | In addition to offering a free, no-obligation trial, Sprout Social also offers $10-$30 off on their plans if you choose to be billed annually. |
---
│ How Does Sprout Social Work?
Sprout Social's entire product line evolves into five core services: engagement, publishing and scheduling, analytics, listening, and employee advocacy.
With the help of Sprout Social's engagement tools, you can easily analyze and track your audience growth, as well as the engagement and reach of your posts on your social channels.
Sprout Social's publishing and scheduling tools, on the other hand, let you easily schedule posts to your social accounts at a specific date and time. These tools also offer a variety of different social media posting options that range from basic text posts to images, videos, links, and more.
Analytics and listening tools enable you to easily track and analyze your audience's behavior in real time – what they liked, what they didn't, and what they wanted from your brand. Knowing the strongest and weakest links in your social media marketing strategy can help you identify where to focus your efforts and how to make further improvements.
Last but not least, Sprout Social's employee advocacy feature enables business owners to help their employees simplify and streamline their job functions with the help of curated content, helpful context, and pre-approved messaging.
Did You Know?

Sprout Social offers stunning report templates and graphs for reporting purposes.

You can directly reply to a message or comment just by using the Sprout Social platform. You no longer need to log in to your social media accounts separately.

Sprout Social is an agency-friendly service.

Sprout Social's post scheduling is easy to use.

You can really dig deep into Sprout Social's analytics tools to get detailed insights into your audience.
---
│ Sprout Social Features
Sprout Social is a robust and easy-to-use social media management solution for any size business. In addition to the five core services mentioned above, Sprout Social offers a wide variety of features to help you manage your social media accounts with ease. Some of these include:
Social Management
Sprout Social's social media publishing, scheduling, and reporting features streamline your social media presence management. You can easily publish content, manage conversations, measure your progress, and gain valuable insights about your audience in just a single dashboard.
Customer Care
Sprout Social has built-in tools to help you build rapport and long-term relationships with your customers. You can manage conversations by replying to messages and interacting with people directly from within the Sprout Social platform, make stronger connections using Sprout Social's CRM, and measure the impact of your campaigns with its powerful reporting tools.
Data and Intelligence
If you are a social media analyst or strategist, Sprout Social offers you complete access to data about your audience. Sprout Social's analytics module and social listening feature give you a full view of your audiences and their actions across multiple platforms. With this data, you can make better decisions about your social media strategy.
Social Amplification
Quality content is key to amplifying your brand's reach and growing your business. Sprout Social's social media amplification feature allows you to promote content to a select group of people, share branded content automatically, use paid promotions, and identify the perfect time to push out content with analytics and scheduling tools.
Social Commerce
If you are an online seller, Sprout Social gives you the power to run your own storefront, with a variety of features that help you manage your online store. You can integrate catalogs, improve response times to people who place orders and automate the fulfillment process.
Why We Need to Use Sprout Social

Easy and hassle-free post scheduling and monitoring.

Extensive analytics and reporting tools to track and analyze your performance.

Bulk content management.

Advanced scheduling features.

Android and iOS app available.
---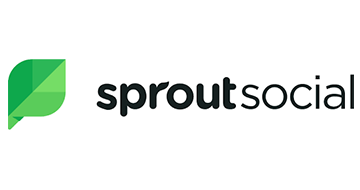 Try Out Sprout Social Now!
There's no risk in trying Sprout Social today. They offer a free, no-obligation 30-day trial, so you can see for yourself how easy it is to use this powerful social media marketing software.
---
│Who Should Use Sprout Social?
Sprout Social is perfect for any brand or company that wants to stay on top of its social media presence. Whether you're a small business looking to build a presence or an established company that wants to retain your customers, Sprout Social is the ideal platform to do so.
Here are the industries that can benefit from using Sprout Social:
Travel and Hospitality
Businesses in the travel and hospitality industries heavily rely on social media to market their brands because people often rely on reviews and word of mouth when planning trips. Sprout Social is the perfect solution for those businesses who want to gain more traffic and attention from potential customers.
Computer and Software
Tech products and services are always a hard sell, but social media marketing makes it easy for tech companies to connect with potential customers. With the right approach and a strong message, these tech companies can drive traffic to their websites and increase their B2B sales. Sprout Social makes it easy for tech companies to monitor what's going on on the web and respond appropriately.
Retail
Retail companies need a way to connect with their consumers and give them access to their latest product offerings. Social media allows retailers to show off new products, offer coupons and promotions, and answer any questions that consumers might have. Sprout Social is the fastest and easiest way to build a community around your brand.
Higher Education
Higher education institutions are constantly looking for ways to attract and retain students. While traditional marketing efforts can be successful, there is nothing quite like social media to reach prospective students. Sprout Social is designed to help institutions recruit students, make important announcements, and foster a sense of community.

Usage

Sprout Social is perfect for travel agents and hotel managers who want to boost their booking rates.

If you are a software developer and you want to get one step ahead of your social game, Sprout Social is for you.

Whether you own a brick and mortar store or an e-commerce website, Sprout Social can help boost awareness of your brand.

Sprout Social is perfect for universities who want to recruit top students.
---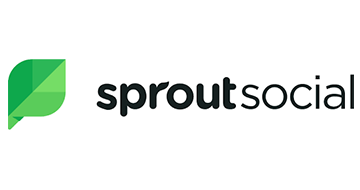 Use Sprout Social to Simplify Your Social Media Marketing
Save time and energy by managing multiple accounts from a single dashboard with the help of Sprout Social, one of the most powerful social media platforms in the industry today.
---
│Sprout Social Cost & Time
Sprout Social's friendly user interface, and intuitive navigation make it easy for businesses to use and implement. There are no in-depth training requirements or steep learning curves involved. Upon creating an account, users are able to get started using the system immediately.
It takes a few minutes to set up accounts and import content from third-party systems. Once that is complete, however, users have immediate access to all of the functionality provided by Sprout Social.
Unfortunately, one of the biggest downsides of Sprout Social is its cost. When compared to other social media marketing platforms, Sprout Social is on the expensive end of the spectrum. The good news is that Sprout Social is constantly adding new features, so users can expect a platform to be constantly evolving.
---
│Sprout Social Usability
Sprout Social's usability is pretty intuitive. Its dashboard is easy to understand and use, and it's fairly self-explanatory. You can add or remove content sources, connect your social profiles, track your results, add content, and more in a matter of minutes.
The dashboard also includes tools for managing your calendar, which makes scheduling posts a breeze. For those who are interested in learning more about Sprout Social's analytics capabilities, you'll be pleased to know that you can easily download reports for presentation purposes.
Sprout Social is a powerful social media marketing platform that enables businesses to engage with customers across multiple social networks. You can set up everything from automated posts to complex campaigns, and it offers an array of analytical tools for tracking and evaluating your marketing efforts.
---
│Sprout Social's Pricing
Sprout Social's pricing is on the more expensive side, but each of its three plans offers significant advantages.
Below is a quick overview of Sprout Social's three pricing tiers:
Sprout Social Standard Plan
The most basic of the three, this plan allows you to manage up to 5 social media profiles. It comes with Sprout Social's core services, which include social inbox, post scheduling, content calendar, review management, keyword monitoring, social CRM tools, reporting tools, paid promotion tools, and access to iOS and Android mobile apps.
Sprout Social Professional Plan
The Professional Plan is the most popular plan from Sprout Social. This plan allows you to manage up to 10 social media profiles and comes with all the core services from Sprout Social. Some of its added features include Instagram, Facebook, and Twitter reporting, message content tagging, custom workflows, optimal send time scheduling, time analysis reports, keyword and hashtag trend analysis, as well as helpdesk, CRM, and social commerce integrations.
Sprout Social Advanced Plan
Sprout Social's most expensive plan is the Advanced Plan. It also allows you to manage up to 10 social media profiles, and it comes with all of the features from both the Standard and Professional Plans. It also comes with message spike alerts, digital asset, content library, chatbots, suggested replies, inbox rule builder, automated link tracing, and Twitter surveys.
| | |
| --- | --- |
| Sprout Social Standard Plan | $89/user/month, billed annually |
| Sprout Social Professional Plan | $149/user/month, billed annually |
| Sprout Social Advance Plan | $249/user/month, billed annually |
---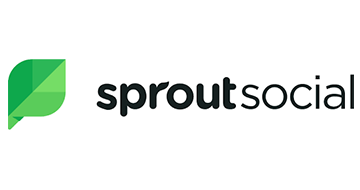 Try Out Sprout Social Now
If you are looking for a way to manage your social media marketing efficiently, Sprout Social could be a good fit for you. Try out Sprout Social today for 30 days at no charge to see for yourself why so many companies use it to improve their social media marketing efforts.
---
│Sprout Social Tools for Business
Sprout Social comes with tons of useful features for your social media marketing. Whether you own a small, local business or a large enterprise, Sprout Social has all the tools that can help you reach a wide audience online.
Below is a quick overview of some of the best Sprout Social features that can help your business succeed in today's competitive marketplace.
Post Scheduling and Content Calendar
One of the biggest challenges faced by businesses when it comes to social media marketing is managing their posting schedules and content calendar. Sprout Social offers a robust scheduling tool that allows you to schedule posts on all your social networks and platforms simultaneously.
Keyword Monitoring
To get one step ahead of your competition, it is important to know what keywords are being used by your target audience. Sprout Social makes your keyword research effort a lot easier by letting you track search terms and results, monitor mentions, compare searches across your social channels, and more.
Custom Workflows
It's important to have a streamlined workflow that works for you so that you're not wasting time jumping between different tools. Sprout Social gives you this with custom workflows that help you manage multiple accounts from one platform, automate content creation, and keep track of all the actions that happen on your profiles across the web.
Social Inbox
The social inbox keeps track of all the actions that take place across your social media accounts and helps you stay up-to-date with everything that's going on on your social networks. This lets you quickly find information about what your fans are saying about your brand, discover new opportunities for growth, and engage with customers on social media.
Points to Note

One of the biggest strengths of Sprout Social is social listening.

You can schedule posts at a later date, so you can fill up your content calendar ahead of time.

Sprout Social also recommends the best time to post based on analytics.
---
│Companies and Organizations That Use Social Sprout
Social Sprout's clients are composed of small businesses, Fortune 500 companies, large organizations, and nonprofits. Social Sprout is very popular because of its robust, reliable, and easy-to-use features.
Here are some of the most popular brands that trust Social Sprout.
Casio
Casio is a popular watch manufacturer that leverages Sprout Social to manage its brand presence and monitor the performance of its social posts. The team at Casio loved how easy it was to use Sprout Social, and they found that it provided them with a significant return on investment.
Grammarly
Grammarly is a popular proofreading app that provides users with a wide range of tools for writing, editing, and proofreading documents. Sprout Social has brought over 13,000 messages per month through to Grammarly, which continuously generates sales leads for the company.
Chicago Bulls
Chicago Bulls is an NBA team based in Chicago, IL. Their social media strategy utilizes Sprout Social to track mentions of the team. This helps their marketing and PR departments stay up to speed with what's going on in their industry, helping them make more informed decisions for the team.
---
│Sprout Social Support
Sprout Social's customer support is known to be very reliable and responsive, which is why many major companies use the service. If you have questions about the product or need help implementing it, Sprout Social's customer support team is always available to assist you.
Sprout Social is also on a different level when it comes to documentation and self-help articles, making the learning process simple and smooth for new Sprout Social users. Sprout Social also conducts case studies to help potential customers understand the service in more detail.
Sprout Social Support Options

Sprout Social's customer support is reliable and responsive.

Impressive help center, FAQs, and user guides.

Case studies to show how Sprout Social helped companies of all sizes boost their bottom line.
Alternative Sprout Social Software – Hootsuite
HootSuite is another social media management platform with a wide variety of features, including monitoring, scheduling, analytics, and reporting. It is a great option if you are looking for an alternative to Sprout Social.
Comparing Sprout Social to Hootsuite
Generally speaking, Sprout Social is a better fit for larger companies, while Hootsuite is better suited to smaller to medium-sized businesses. Sprout Social plans are also more expensive, but they offer a lot more functionality and flexibility.
---
│Conclusion
Sprout Social has an impressive set of advanced features that includes everything from scheduling and analytics to social media listening and content curation. The interface is clean and easy to navigate, making it perfect for beginners and professionals alike.
Sprout Social provides a lot of value for businesses at all stages of growth, as well as those looking to expand into the social media marketing field. It's not the cheapest service out there, but its high-quality features and advanced functionality make it worth every penny.
If you want a robust and reliable social media marketing platform that can keep up with the demands of your growing business, Sprout Social is the perfect solution for you. It is packed with useful tools, advanced analytics, and tons of other features that will help you plan, manage, and monitor your social media accounts in one place.
---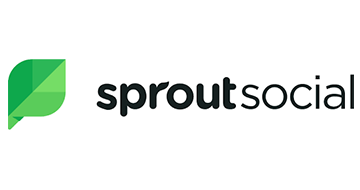 Try Sprout Social Now
Take advantage of Sprout Social's 30-day free trial to discover why so many businesses choose this tool to manage their social media presence.
---