│ Moosend Overview
Moosend is a powerful software product specializing in email marketing automation. It automates repetitive administrative tasks to allow you to focus on building your business. By simplifying your marketing efforts, Moosend can expand your customer base and increase your revenue.
Read on to find out more about the features, usability, and support provided by Moosend.
| | |
| --- | --- |
| Moosend – Best for email marketing. | Moosend creates and delivers powerful emails that are sure to get your business noticed. |
---
│ Moosend Pros and Cons
Below are some of the most significant pros and cons of Moosend. Use this information to understand whether this is the right email marketing platform for you.
Moosend Pros
Create professional email campaigns
With Moosend, you can create beautiful and professional email campaigns to engage your audience. You can fully personalize emails and even suggest products based on purchase history.
Grow your audience
Moosend simplifies marketing processes to help expand your customer base. Segmentation allows you to tag contacts based on customer data and send targeted marketing campaigns.
Stay ahead of your competition
Increase conversion rates with landing pages that support any goal and industry. User-friendly subscription forms grab your visitor's attention and can be customized to suit your brand.
Automate your marketing
Create marketing automation workflows to improve conversion rates while you focus on other aspects of your business. Choose from ready-made workflows or create your own for full control over your marketing.
Track your efforts
Measure your marketing performance and access essential data to make smart business decisions. Moosend has excellent tracking, reporting, and analytics tools to give you complete visibility.
Integrate with various apps
Moosend integrates with countless CMS, CRM, eCommerce, lead generation, and list validation apps. Whichever subscription plan you choose, you can easily integrate with third-party apps; no HTML knowledge needed.
Receive fast and helpful support
Moosend delivers excellent support for all its customers. They offer a live chat feature and a dedicated account manager to help with any queries.
Find industry-specific solutions
Whatever industry you're in, Moosend has great solutions to suit your unique requirements. Moosend caters to eCommerce, agencies, travel, publishers, and SaaS.
Moosend Cons
Usability needs improving
Some users found that the email editor and form builder are quite clunky and not as accessible as they'd have liked.
Design templates are limited
There aren't as many template options as some of Moosend's competitors.
| Moosend Advantages | Moosend Disadvantages |
| --- | --- |
| Personalized emails | Poor usability |
| Segmentation | Limited templates |
| Landing pages and forms | |
| Automated marketing | |
| Robust reporting and analytics | |
| Variety of integrations | |
| Excellent customer support | |
| Industry-specific solutions | |
---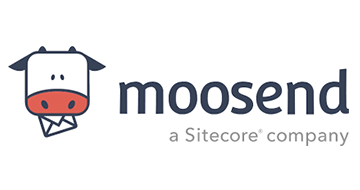 Why wait? Try Moosend Today!
Moosend is one of the most accessible email marketing platforms available. It helps businesses deliver targeted email campaigns that get results. Why wait? Try Moosend today!
---
│What is Moosend?
Email advertising is vital for nurturing leads and expanding your customer base. It helps strengthen bonds between businesses and clients and increases conversion rates.
Moosend is designed to help companies develop their lead nurturing strategy quickly and simply. At its core, it's an email marketing automation platform that allows users to send out personalized, interactive, and professional emails to the right people at the right time. It also has the option to create newsletters, landing pages, and subscription forms.
This platform is suitable for businesses of any size and in any industry. It leverages customer data and translates this into impactful marketing strategies that yield results. Build your brand, expand your audience, and increase customer engagement, all thanks to Moosend.

Gather and store customer data for targeted marketing campaigns.

Automate email marketing for added freedom and flexibility.

Access templates for emails, newsletters, landing pages, and subscription forms.

Boost your marketing efforts without the need for complex code.
---
│ How Does Moosend Work?
To get started with Moosend, you must create an account and enter your personal domain. The platform will then prompt you to get started on your first steps.
There are 8 basic steps to sending your first email marketing campaign with Moosend.
Create your first sender signature. This is the name and email address your recipients will see from their emails. This is set by default as your email address, but you can add as many senders to your account as you wish.
Create your first email list. You will start with an empty email list, and you can fill it up with your subscribers. Here you can make custom fields for inputting data at a later stage.
Generate a subscription form. If you haven't done so already, it's very important to have a subscription form on your website. This means that site visitors can automatically register to your email list.
Fill up your email list. To fill up your email list, you can import subscribers from an external source or just copy and paste their details.
Create your first email marketing campaign. Start by selecting a campaign type, defining its settings, and selecting the contacts you wish to target. You can then create your newsletter design using the Campaign Editor.
Send your email marketing campaign. Choose between sending your campaign out immediately or scheduling it for a later time. Send out a test campaign beforehand to receive feedback from your colleagues.
Connect your website to your account. For a more personalized customer experience, you can link your business website to Moosend's software. This means that emails will be based on real-life customer behavior.
Measure your campaign's performance. The reports menu features various statistics which can show you how your campaign is doing in real-time.
---
│ Moosend Features
Now that we've covered the basics of Moosend, it's time to discuss some of its standout features.
Template Library
Moosend has a host of free templates that are beautifully designed and fully customizable. You can search through these templates by industry or campaign type. There are templates for newsletters, landing pages, and subscription forms.
Design Tools
When designing your newsletters, landing pages, and subscription forms, it's vital to have top-quality design tools. Moosend allows you to insert images, videos, and interactive elements without any HTML knowledge. You can also switch between edit, comment, preview, code, and history mode.
Personalization
Personalize every aspect of your email marketing campaign to reflect your brand and customers' wants. Create custom fields for your subscribers and base your marketing around your customer behavior.
Customer Relationship Management
View all of your subscribers' activities in one unified place and manage them with ease. You can view their information and whether they're active or unsubscribed. You can import your subscribers in bulk and complete bulk actions to save time.
Marketing Automation
Put your marketing campaigns on autopilot for maximum efficiency. You can choose from various automation workflows surrounding reminders, onboarding, abandoned carts, or lead scoring.
Why We Need to Use Moosend
| | |
| --- | --- |
| Trusted by major businesses worldwide. | Has excellent design tools that are simple to use. |
| Integrates with eCommerce and CRM tools | Provides a unique customer experience. |
| Provides quality customer support. | Offers excellent reporting and analytics. |
---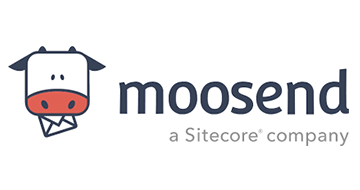 Moosend Can Work For Your Business!
Are you tired of unsuccessful email campaigns? Moosend is an expert at designing striking emails that boost customer engagement.
---
│ Who Should Use Moosend?
Moosend can be used by anyone who wants to create beautiful marketing campaigns because it's simple, versatile, and affordable. Whether you are a beginner or a whiz at email marketing, Moosend is a great option.
Moosend is suitable for various industries, including
E-Commerce
Moosend boasts impressive features perfect for eCommerce marketing. There are excellent templates specifically for eCommerce stores. Send automated cart abandonment emails and product recommendations for a truly personalized consumer experience.
Travel
For those in the travel industry, Moosend can be the perfect solution, thanks to their industry-specific templates. You can automate concierge emails and even send destination and weather-based recommendations.
Publishers
Moosend can be used by bloggers or other content publishers. It helps users grow their audience and monetize their content, one email at a time. There are, of course, also publisher-based templates.
SaaS
SaaS stands for software as a service. For businesses offering this type of service, Moosend can help with the marketing side. The templates and customer tracking technology add to Moosend's versatility.
Usage

Moosend is very accessible because it's code-free, and a lot of guidance is available.

It's powerful enough to cater to any business size – small, mid-sized, or large.

There are industry-specific templates and solutions for added flexibility.
---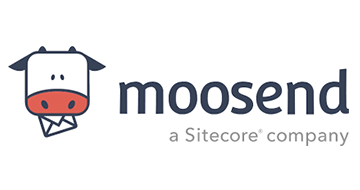 Use Moosend for Recurring Campaigns
Moosend lets you create repeatable HTML campaigns for your contacts. You can automatically schedule campaigns to recur daily, weekly, or monthly.

Keep your customers engaged with Moosend!
---
│ Moosend Time and Cost
If you already have an established list of contacts, creating and sending out an email campaign is very quick and easy. It may take longer if you're creating detailed newsletters, but the design process can generally be completed in an hour or less.
Regarding cost, Moosend has monthly or annual subscriptions to suit your every requirement. Prices range from $9 per month to $6K a month, depending on your number of subscribers.
---
│ Moosend Usability
Moosend prides itself on being very straightforward and user-friendly. Its interface is clean and easy to navigate and use. The homepage is organized and contains helpful links to different Moosend features.
The templates are very responsive and can adapt to suit different device screens. The template library allows you to easily filter designs by specific parameters to find the perfect option.
The dashboard lets you view and manage your contact lists and active campaigns. You can easily access various useful analytics in visual formats like graphs. A major plus is that you can test your email campaigns before releasing them to identify any faults and receive employee feedback.
Mailing lists are attractively laid out, and you can duplicate lists or import subscribers from external services to amass as many contacts as possible. You can tag contacts based on their purchasing history and use this to deliver tailored emails.
---
│Moosend Pricing
Moosend is priced competitively compared to other email marketing platforms on the market. There is a free 30-day trial, and costs increase as you add more subscribers.
Moosend offers a 30-day free trial; no credit card required. This gives you unlimited emails, automation workflows, one landing page, and one subscription form.
The Pro plan also gives you unlimited emails, automation workflows, landing pages, and forms. It also includes an SMTP server. Prices vary from $9 for 0-500 subscribers, to $5,840 for 800,000 to 1,000,000 subscribers.
The enterprise is a custom plan that includes all Pro features. It also provides an account manager, prioritized support, SSO & SAML, and a dedicated IP. To discuss an enterprise plan, you can contact Moosend via their website.
| Subscription Plans | |
| --- | --- |
| Free 30-Day Trial | Yes |
| Pro | $9 – $5840 per month |
| Enterprise | Contact Moosend for details |
---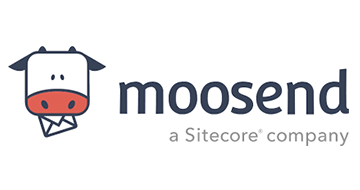 Don't Miss Out – You Need Moosend!
Moosend gives you all the benefits of email marketing, minus the need to know coding. Its accessible templates and design tools are great for novices or experts.
---
│ How Can Moosend Help My Business?
Moosend is an excellent addition to any marketing team's arsenal. It takes the stress and hassle out of engaging customers via email.
Here are some of the best business tools offered by Moosend.
Customer Segmentation
Moosend allows you to break up your contact lists into categories based on specific criteria. You can segment by demographic information like age and gender. This helps you send more targeting marketing emails and gives you a general overview of your audience.
Tracking
Behavioural analytics capture and analyze how customers interact with your website or store. Moosend gives you the power to see how your customers move around your website and helps you connect with relevant marketing campaigns.
Custom Reports
Dive straight into the relevant data that matters to you with custom reports. Every team and project is unique, so Moosend enables you to create reports tailored to your needs. Choose from over 40 insightful widgets, access real-time analytics, and access actionable insights with Moosend.
E-Commerce AI
Moosend offers a robust set of features specifically designed for your e-store. Track and manage your contacts, send cart abandonment reminders, and send product recommendations to increase engagement. You can also send shoppable emails so customers can make purchases at the click of a button.
Points to Note

Categorize your customers for more relevant marketing.

Track customer behavior to better understand your audience.

Access custom reports for laser-focused analytics.

You can create shoppable emails for your e-commerce site.
---
│ Moosend Use Cases
Let's look at some real-life examples of companies that have benefitted from Moosend.
Vogue
Vogue wanted an email marketing platform with more features and a lower price. They adopted Moosend and were impressed with the onsite event tracking, journey building, and fantastic customer support.
Domino's
Moosend allowed Domino's to send tailored communications to their customers. They praise Moosend for delivering the best satisfaction to their customers at all times.
WWF
WWF wanted to simplify their email marketing campaigns. They found that Moosend was a professional and cost-efficient platform with a great support team.
Mullenlowe Group
Mullenlowe realizes the importance of boosting its brand through effective communication. With Moosend, their client satisfaction increased, and they could grow their business.
CareerBuilder
CareerBuilder were very impressed with Moosend's friendly end-user experience and outstanding technical support. The consistent addition of new features to Moosend benefited their business.
---
│ Moosend Support
Let's discuss customer support – what do you do if you have a query about Moosend?
Moosend has various resources designed to improve your experience with Moosend. Their blog contains articles for advanced, beginner, and intermediate levels. There are informative blogs, news articles, and product updates.
The Moosend Academy has various courses to get you started. There are helpful courses specifically for e-commerce and publishers. Moosend also offers webinars to boost your knowledge of email marketing and marketing automation.
If you need to contact Moosend directly, there is an online query form, or you can reach out to them via social media.
Moosend Support

Support can be found in the blog articles at varying levels.

Access helpful courses for e-commerce and publishers.

Professional Moosend webinars to boost your knowledge.

Complete the online query form to gain specific Moosend support.
Alternative to Moosend – MailChimp
MailChimp is a marketing automation platform that allows you to create, send, and analyze email and ad campaigns. It helps you monitor your email marketing performance by click-through and conversion rates.
Comparing Moosend to MailChimp
Moosend and MailChimp share many of the same features, such as marketing automation, landing pages, and subscription forms. However, Moosend allows you to send transactional emails, create custom reports, and give recommendations based on the weather.

Switching to Moosend will save you up to 39%, thanks to their affordable subscription plans.

---
│ Moosend Conclusion
Moosend is an easy-to-use email marketing platform ideal for budget-minded businesses seeking industry-leading features without a heavy price tag. It helps small, mid-sized, and large companies execute their marketing campaigns successfully.
Moosend offers a competitive feature set, which includes marketing automation, a vast template library, excellent design tools, and detailed analytics. Moosend allows you to automatically send impactful emails to expand your customer reach and increase your revenue.
---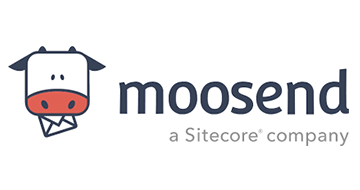 Try Moosend Now!
Moosend offers a 30-day free trial for you to get a feel for their software product. What have you got to lose? Try Moosend Now!
---