│ Cakemail Overview: Pros, Cons, Features, Plans & More
In 2020, 81% of B2B marketers relied on email newsletters, making it the 3rd most common type of marketing content created worldwide.
But with an estimated 319.6 billion emails exchanged in a day – yes that many – it's more important than ever for businesses to step up their game to make sure they're cutting through the noise.
Therein come many platforms promising to be the best email marketing solution – and here we meet Cakemail.
Cakemail is a platform used to build personalized email campaigns. Cakemail is best for tracking contacts, overviewing activity, and creating a more efficient marketing strategy. It's also a way to nurture existing clients and capture more leads with ease.
We'll overview all of Cakemail's features in greater detail, discuss pricing plans, and share what Cakemail is best for. Let's see what Cakemail is all about and if it's worth your time and money.
| | |
| --- | --- |
| Cakemail – Best for Small Businesses and Freelancers | Cakemail caters to small to medium-sized businesses like no other! Simplicity, ease-of-use, and affordable price – try Cakemail today! |
│ Pros & Cons of Cakemail
No piece of software is perfect – there will always be advantages and disadvantages that you have to weigh up before making a monetary commitment.
Let's look at the most significant pros and cons of Cakemail.
Cakemail Pros
Multilingual and translatable
Affordable
Free plan available
Refined UI
Multilingual and Translatable
Cakemail is available in more than 10 languages besides English. This includes Spanish, Dutch, Thai, and Canadian French. Good news for businesses with clients from all around the world – you can tailor minute details to fit your customers' needs and cater to their language preferences.
Affordable Email Marketing Solution
Cakemail offers three different pricing plans: Free, Growth, and Premium. Which one you choose will depend on your needs, but for small businesses with fewer than 500 contacts – a Growth plan can start at only $8/month.
This makes it one of the more affordable professional email marketing solutions currently available.
Free Plan
Besides offering fairly low-cost plans, Cakemail also has a lifetime free subscription. You simply sign up with your email, set up your account, and start using the software.
While it won't offer as much as pay-for plans, the free subscription lets you use nearly all of Cakemail's features to a generous extent.
Clean UI
The user interface is one of the most important aspects of any software and Cakemail is simple and easy to navigate. Not only that, but it also provides outstanding graphics and visuals with a very short learning curve that beginners easily overcome.
Cakemail Cons
No free trial option
Limited language choices
Limited customer support
Free Trial Not Available
While the app does offer a free plan, there is no free trial for the other versions. This means that if you want to try out the Growth or Premium plans, you'll have to enter your card details and make a purchase.
Limited Language Choices
It's certainly beneficial that the platform supports multiple languages, however, all things considered, their selection can be improved upon. Currently, Cakemail has a very limited number of languages to choose from, but their team is willing to work with you if you need a translation that's not offered.
Support Isn't Always an Option
Customers get varied access to support based on their payment plan. Currently, all users can view their online guides and tutorials and contact the support team by email.
However, Growth members also get access to live chat, while Premium members get everything listed as well as priority phone support.
| Cakemail Pros | Cakemail Cons |
| --- | --- |
| Supports Multiple Languages | Few Languages To Choose From |
| Affordable Option for Small Businesses | Different Access to Support Based on Subscription Level |
| Lifetime Free Plan | No Free Trial for Paid Plans |
| User-friendly Interface | |
---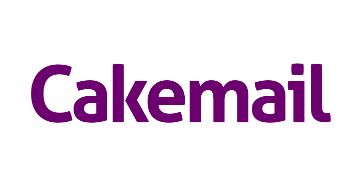 Email Marketing's a Piece of Cake!
Get a hang of Cakemail's features and tools within minutes! Put Cakemail's refined UI to the test today and harvest all benefits!
---
│ What is Cakemail?
Cakemail is an easy-to-use email marketing platform created to help businesses engage with their customers and prospects. This tool lets you create dynamic and highly-personalized email campaigns to boost your marketing and increase sales.
The company was founded in November of 2007 in Canada, with headquarters located in Montreal, Quebec. The affordable and simple structure of the platform helped Cakemail grow into the well-known and popular product it is today.
You can use Cakemail to personalize messages, efficiently manage your contacts, send emails to targeted groups, and view real-time analytics to create meaningful insights. Most importantly, the goal of Cakemail is to enable you to do all of this without a fuss and save valuable time.
Did You Know?

Cakemail enjoys an overall user rating of 4.6/5, alongside 93% positive client feedback!
---
│ How Does Cakemail Work?
Cakemail is easy to operate even in the hands of inexperienced or non-technical users.
It's designed for freelancers, small businesses, and enterprises alike.
To create an account you should first select a pricing plan, although you can always start off with their free version and upgrade later on. This lets you give the app a test run before you make a purchase.
In order to subscribe to their free plan you only need to enter your email address and a password, after which you'll receive a confirmation link on the address you supplied. Your platform membership is complete once you validate your account.
When you've successfully set up your user profile, you can try out the Cakemail features.
You can go on to build new campaigns based on a chosen template or your own design,
and add images, videos, animations, or whatever else you'd like.
Once you've sent out your campaign, you'll also be able to track its performance and analyze its effectiveness. This is a powerful tool to give you insight into how you can improve.
---
│ Cakemail Main Features
There are numerous useful tools you can take advantage of once you sign up for the platform – even with only a free account. Let's go into all the main features and uses Cakemail offers.
Branded Email Campaigns
Advanced features let you create, customize and manage email campaigns. You can choose from over 800 premade templates already available or create a new design from scratch that will fully match your brand.
In both cases, you're free to add your messages, pictures, videos, and animations to enhance the email. You'll also be able to view how the final product will appear on your customers' screens.
Email Automation
Automated emails help businesses reach their target audience in the most effective way possible. This tool lets you send automatic emails, such as onboarding or welcome emails to new mailing list subscribers.
Cakemail also provides you with automation stats that show you the number of people that triggered your automation, what requirements they met, and how many received an email.
Consent Management
The platform also provides an automated list hygiene feature and adds an unsubscribe link to emails. Cakemail will track the unsubscribe requests, making sure your emails are only going out to those open to receiving them.
Contacts Management
Cakemail makes it easy to add, group, and manage your contacts. Users can easily import data, be it one contact or an entire list, and they can segment their customers to target defined groups based on interests, behaviors, or shared traits. This is a tried and true marketing strat that can boost click-through rates.
Reseller Program
Cakemail allows you to generate revenue by signing up for its reseller program. This gets you white-label content and full app rebranding. There, you can add your own custom colors, logo, and integrated tools. Cakemail also ensures they guide new resellers and pay great attention to ensuring they see integration success.
APIs
Cakemail's API is a powerful tool you can use to create the integrations you need:
The Email marketing API lets you send personalized campaigns and allows for automation and management;
The Analytics API lets you access your contacts' activities and see your email's performance;
The Contact API lets you sync contacts and define audience segmentation so you reach the right people.
Why You Need Cakemail
| | |
| --- | --- |
| Intuitive UI | CakeMail has an easy-to-understand design and even a tech novice can figure out how to utilize its features. |
| Professional-looking Templates | You can develop attractive campaigns with no experience and in a short time with sophisticated email-building tools. |
| Automation | Cakemail automatically handles tedious tasks that would otherwise take up your valuable time |
| Target your audience | Segment your customers and target specific groups of consumers for a more efficient campaign. |
| Partner Programs | Cakemail does more than provide subscriptions – you can partner to resell, embed, or sign up as an affiliate. |
---
│ Who Should Use Cakemail
Anyone can use Cakemail, but as an email marketing platform, it's better suited to certain teams, areas, and ventures.
E-commerce Sellers
Cakemail lets you market to your consumers by email, but more importantly, view performance analytics and message interactions. With this valuable insight into your prospective and current buyers' habits and actions, you can tweak your approach to boost engagement and sales.
Account Managers
Keeping customers engaged is as important as drawing in new ones. With Cakemail's features, you can monitor communications so that you capture every opportunity to successfully engage with your audience.
Cakemail is also an easy way to stay on top of all your contacts with advanced segmentation and automation.
Freelancers
All your contacts are safely stored in one place – you only need to enter them in once and the system will remember them forever. You'll never lose or overlook any of your prospects, and it's always easy enough to make space for new ones.
On top of this, Cakemail adds necessary components to your email, like a physical mailing address and unsubscribe link, ensuring your campaign is in concordance with international spam law.
Startups and Larger Businesses
Cakemail makes email campaigning simple – from drip campaigns to abandoned cart emails, transaction messages, and more. You can create emails using custom or premade templates, make sign-up forms, and track analytics. A lot is taken off your back as you will be assured everything is delivered on time and where it should be.

| Who Can Use Cakemail | Corresponding Features and Tools |
| --- | --- |
| E-commerce Marketers | Cakemail's API, deliverability, email automation, branded campaigns, segmentation tools |
| Account Managers | Marketing API, automated list hygiene, email customization, reputation management |
| Freelancers | Audience management, deliverability, responsive emails, automation, CTAs |
| Businesses of all sizes | Cakemail's API, multiple languages and translations, reports and analytics, sign-up forms, dynamic content |
---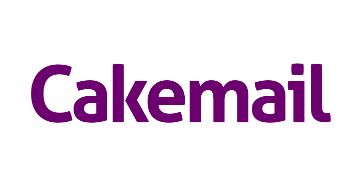 Create Tasteful Marketing Campaigns!
Cakemail's ready-to-use templates will make you look like a pro no matter what! Try out their sophisticated email layouts – see what the fuss is all about!
---
│ Time and Cost Consumption
Cakemail provides a lot of time-saving tools and features that are easy to learn and utilize.
The platform can let you create responsive emails of dynamic content and distribute them to the right group.
If you use Cakemail consistently, it can no doubt be a huge time saver for a business of any size. How much benefit you'd see compared to the price you pay, though, depends on what plan you get, your size as a business, and your marketing needs.
While the plans can be affordable, it's worth bearing in mind that you don't get too many features for your buck and the price is mainly impacted by contact capacity. However, if you're looking for an effective low-cost email campaign builder – it's perfect for the job.
It may not be the best or most comprehensive platform out there, but it works great as a budget option, especially if you have small-scale email marketing needs and are looking to buy the Growth plan. Overall, it's a great cost-effective choice for smaller businesses.
---
│ Usability
Cakemail is a tool that helps you manage your email marketing from one place and with great ease. The UI is very intuitive and even beginners not familiar with the technical inner workings of the platform will quickly grasp the gist of it.
When you're using email marketing software, you want all of this. But, also pay mind to:
Automation. Cakemail offers powerful automation tools to make your job easier;
Customizable aspects. Marketing is in great part about brand communication.
This is where Cakemail stands out as most features, including detailed customization, are available even for free users;
Integration. Zapier Integration allows you to easily integrate apps to Cakemail. The platform also has an API.
Customer support. Cakemail's team isn't always easy to reach unless you're a paying customer but the members are always eager to help.
Cakemail is mostly an email builder- simple as that. While it doesn't go out of its way to do too much, it's great at the features it does have and works on improving and perfecting itself.
Cakemail can definitely become an indispensable tool for your business once you give it a go.
---
│ Pricing
Cakemail caters to businesses of various sizes and appropriately offers 3 different pricing plans:
Freemium version;
Growth plan;
Premium plan.
The price you pay is based on the subscription you choose either at sign-up or later if you choose to upgrade your account. However, within the two paid plans the cost can vary based on how many contacts you need and have.
Even the Premium plan can only go so far – for anything above 700,000 contacts, you'll have to contact the Cakemail team to get a custom quote for Premium Plus.
There are no free trials for the Growth and Premium plan, so the free version is your only chance to try out the software before purchase. Cakemail also doesn't do refunds, so make sure you choose the right plan and pay on time – an account deactivated due to non-payment will be subject to a reactivation fee if you want to use it again.
Luckily, a lot of features can be experienced from the Freemium, or more affordable, Growth versions, so let's delve into the distinctions between each of the plans.
Free Plan
The Free plan is free for life. All you need to do is sign up and verify your email account, then you get access to all its features. These are the essential tools needed to create an engaging email campaign for your audience.
On the Free plan, you can only add 1 user, manage 1 mailing list, store up to 1,000 contacts and send 6,000 emails each month.
This gets you a lot of useful tools, but not as advanced as other versions. For example, you still get to group people in your audience based on commonalities like interest or location, but won't have more advanced behavioral segmentation tools.
You also get a lot less access to support, only relying on the knowledge base, guides, and email and ticket system.
Growth Plan
The Growth plan comes with additional resources and an additional price tag. The final cost of your plan will depend on how many contacts you want to store – you can have as little as 500 and as many as 75,000.
This means opting for the cheapest at $8/mo version will get you:
5 users
3 lists
500 contacts
6,000 emails/mo
To provide a further comparison to the free plan, at $10/mo you'll get:
5 users
3 lists
1,000 contacts
12,000 emails/mo
You can set your contacts to different numbers and the price will change accordingly. The most this plan can cost is $200, at which point you get:
5 users
3 lists
75,000 contacts
900,000 emails/mo
But it's not all about the contacts. The Growth plan naturally adds some features that are not in the Free plan. Here you get behavioral segmentation for your audience, contact export, and live chat support.
Premium Plan
The Premium plan is the most expensive and starts at $230 and at least 100,000 contacts, for which you get:
Unlimited users
Unlimited lists
1,500,000 emails/mo
Again, as the number of contacts you want increases, so will the cost. The furthest this plan goes is $1,500/mo, at which point you'll get 700,000 contacts and a max of 10,500,000 emails sent each month.
This plan is meant to be the highest-performing. Users can opt for a dedicated sending IP and branch automation – splitting contacts down different paths based on up to 5 conditions. This subscription also offers phone support.
Cakemail Pricing Plans
| Plan | Price | Features |
| --- | --- | --- |
| Free | $0/month | Drag-and-drop email editor, pre-made templates, email personalization, sender domain authentication, engagement stats, deliverability management, importing contacts, automated list hygiene, sign-up form builder, simple segmentation |
| Growth | Min $8/moMax $200/mo | Everything in Free, plus: HTML email editor, behavioral segmentation, exporting contacts, custom form redirections, live chat support |
| Premium | Min $230/moMax $1,500 | Everything in Growth, plus: branching automation, dedicated sending IP, priority phone support |
| Premium Plus | N/A | N/A |
---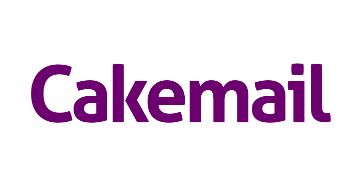 Affordability Meets Quality!
Get top-notch responsive emails without breaking the bank! Tech experience or not – you can start using Cakemail and create the most flattering designs!
---
│ Cakemail Tools
Cakemail offers its fair share of tools to work with when customizing your emails. Let's take a look at all of them in more detail.
Responsive Emails
Cakemail provides beautiful designs and makes sure your customers can always see them. You can view how the email will look both on desktop and mobile and create responsive content that will increase click-through rates.
Email Personalization
Hyper-personalization is big in marketing and Cakemail allows you to do just that by editing your email to connect with and engage clients. You can pepper in some specific content based on data you've gathered about your target audience, or throw in images, animations, and CTAs to grab their attention.
Reports and Analytics
You can learn from your mistakes, but also from your successes. Reports and analytics let you view how customers receive and interact with your emails. You can figure out what works and what doesn't and plan your next campaign accordingly.
Advanced Segmentation
You can import contacts one by one, or as a partial or complete list. After this, you can even further segment your audience to create target markets so that Cakemail knows who to email based on traits, interests, and behaviors.
Sign-up Forms
Your contact list is always open to growth as well! Create and customize sign-up forms within minutes and let them get you many new subscribers. These forms are also a good way to strategically gather more information on your audience.
Automated Emails
The automation features make email marketing a breeze. You might lose your head keeping track of all the clients, but Cakemail doesn't. New subscribers will get welcome emails as needed. Automatically added unsubscribe links ensure your emails are only reaching potential leads – you'll even get stats on how many people were triggered by your automations.
Deliverability & Reputation Management
Deliverability and your reputation as a sender go hand in hand. Cakemail takes it off your hands and manages all of this in your stead. The platform will check if emails are reaching their destination, or unsubscribe anyone who is marking your content as spam. It will also add information before sending out emails to keep you compliant with anti-spam laws.
| Cakemail Tools | Tool Details |
| --- | --- |
| Responsive Emails | Newsletters will display perfectly and just as you intended across different devices. |
| Personalized and Dynamic Content | Connect with your consumers and engage them with tailor-made email campaigns |
| Analytics | Draw up performance reports and see how your emails are received in real-time |
| Audience Segmentation | Use this tool to create separate groups and easily target a specific part of your clientele |
| Sign-up Forms | Draw in new contacts and find out more about your customers with the simple sign-up form builder |
| Automated Emails | Automation ensures you never forget a client or miss a marketing opportunity |
| Deliverability Management | Process bounces, spam marks, and unsubscription requests automatically and make sure you only have real true prospects. |
---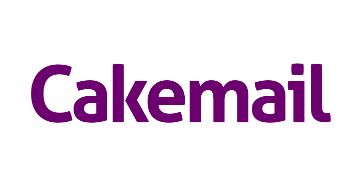 Don't Just Read About It – Experience It Yourself!
Become the ultimate Cakemail handler – explore all Cakemail features and sign up for their Free version now!
---
│ Cakemail's Growing Clients
There are a lot of different companies, in vastly different industries, currently working with Cakemail. A lot of these are other Canadian sites that naturally benefit from the multilingual options Cakemail offers as they need to communicate with customers both in English and Canadian French.
One Cakemail client is Tickets.ca. If there's one thing to subscribe to, it's probably a ticket selling website. With Cakemail, Tickets.ca subscribers can receive new information and know what products they might be missing out on.
Other companies that work with Cakemail include AX2. AX2 partners up with other companies in particular industries like manufacturing, publishing, etc. to help them evolve technologically. Cakemail lets them present a professional and polished email marketing system to their clientele and impress their customers.
---
│ How to Contact the Support Team
Even though the program is simple to use, you can always run into an unexpected issue. In these instances, Cakemail offers you a few routes to go down.
For starters, you can try browsing the website's knowledge base where you can find information and guides on most platform-related queries. If you still don't have the answer you need, you can contact the support team.
You can try chat, email, or phone – customer support is available Monday through Friday, from 9 am to 5 pm EST, and tries to respond to requests within a single business day.
However, there's a bit of a catch. You can only access support by live chat or phone depending on your subscription plan.
Anyone can use email or submit a ticket, but if you're a free account holder that's where it ends. Growth members can use the live chat and Premium members will receive priority phone support on top of it.
| | Cakemail Support and Contact Information | |
| --- | --- | --- |
| Email | Monday – Friday, 9 am – 5 pm EST | Available to all users |
| Live Chat | Monday – Friday, 9 am – 5 pm EST | Only available to Growth and Premium |
| Phone | Monday – Friday, 9 am – 5 pm EST | Only available to Premium |
Cakemail Alternative
Email marketing software companies, turns out, aren't that scarce, and Cakemail has its fair share of competition. One popular email marketing alternative is Mailchimp.
Mailchimp's been in the game a lot longer than Cakemail. The company was founded in 2001 and it's an all-in-one marketing platform that helps businesses grow.
Mailchimp is user-friendly and has all the features that would make it a favored choice among consumers: responsive email campaigns, contact management, marketing API, triggered emails, social media integrations, reports, analytics, etc.
You can do a lot of what you'd do with Cakemail, in similar ways – create targeted emails, gather insights, improve click-through rates, engage customers and prospects, and more. Overall the two platforms are fairly similar, but let's see where they differ.
Comparison
Mailchimp specializes in email marketing – making campaign building easy and making sure you target and reach the right people at the right time. It's similar to Cakemail, however, allows you to reach a wider audience by allowing for integrations with social media platforms like Google, Facebook, and Instagram where you can run ad campaigns. Mailchimp also provides a mobile app for Android and iOS users, as well as 24/7 live chat support.
Cakemail stands out with its beautiful interface and over 800+ templates to choose from. The simplicity and visual appeal remain unchallenged, but the platform doesn't have its native app and support isn't available outside of business hours.
Neither platform offers a free trial, but both have their own freemium version and offer a lot with it.
The Cakemail Growth plan starts at $8/mo for 500 contacts while Mailchimp's Essentials plan starts at $11. Cakemail is the cheaper option when looking at numbers alone.
Mailchimp's Premium plan caps out at 200,000 contracts at $1,300/mo, while Cakemail can cater to much larger lists with up to 700,000 contacts for a price of $1,500 for the Premium plan. In both cases, however, you can contact the company's sales team for a custom quote.
Now, Cakemail also has its Affiliate, Reseller, and Embedding programs which is another side of the platform. All in all, while similar, there are different reasons you may want to choose each one – Cakemail can fit in more contacts for a smaller price but might lack some of Mailchimp's features.
---
│ Conclusion
There is no denying that Cakemail can meet your business email purposes, even under a free plan. It is an all-around software that offers adaptable plans which fit the needs of businesses with up to 50 employees.

All in all, Cakemail is best for small to medium-sized businesses as well as businesses within the real estate industry who need moderate but not overly demanding email management.
---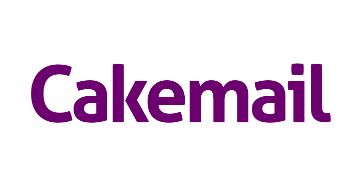 Have Your Cakemail and Send It, Too!
Cakemail has among the highest sending capacities of all related email software out there! Sign up under their free plan today and make the most of this all-around solution!
---