│ Booksy Overview
We know that old habits die hard. Convincing your customers to book your services through an online platform is a task. If you run a business like a hair and beauty salon, it is important to take into consideration factors like time management and promotion services. An online booking system might be the way to go for you to connect with more customers and grow your business.
If you are thinking about getting started on Booksy, stick around because this Booksy review will give you all the information you need to make that decision.
| | |
| --- | --- |
| Booksy – Best online booking platform for beauty and health business owners | Booksy helps beauty and health business owners to manage appointments, save time and get more work done. |
---
│ Pros & Cons of Booksy
Understanding the software's advantages and disadvantages is vital before you use it. The pros & cons give you a better idea of what the software is all about.
Booksy Pros
Easy to use
We can guarantee that Booksy has an incredibly straightforward and user-friendly interface. If you are not as tech-savvy as modern-day young people, don't worry, the Booksy system will not give you any problems.
Budget-Friendly
Booksy offers you affordable prices for the services that you want. As a service supplier, you can choose the package you want depending on your needs and your budget. You are free to upgrade your package anytime once you decide you want more benefits and as your business grows.
Customer service
Good customer support is the foundation of all businesses. Booksy is no different. The software has excellent customer service, with helpful representatives ready to help in case the event of any problems.
Marketing services
Which business owner doesn't like a free promo for their business? Booksy allows you to promote your business and services by having unique features. For example, Message Blast will enable you to instantly post offers targeting your past, present, and future clients.
Reliability
Booksy doesn't experience a lot of technical difficulties. If your Booksy software is not working correctly, you can solve the problem by ensuring that your application is up to date or clearing unwanted data and cache.
Helps save time
Constant calls and messages distracting you from your daily appointments make you lose focus on the work. By having your customers book your appointments on Booksy, you will not be distracted and able to fully concentrate on your work.
Booksy Cons
Identification
Building a customer-service provider relationship is essential for any business. It would be nice if, on booking, customers had their photo IDs available and on display. This would make knowing your customer by name and face easier and help you greet them on arrival.
Payments
Booksy has recently incorporated a payment option, and while it is a good feature, it can be hard to navigate, especially for new customers.
| Booksy Advantages | Booksy Disadvantages |
| --- | --- |
| User-friendly intuitive interface for all skill levels | No automatic customer ID upload |
| Packages to suit all budgets | Complicated payment system |
| Help always at hand | |
| Unique marketing features | |
| Non-glitchy software | |
| Time-saving automation | |
---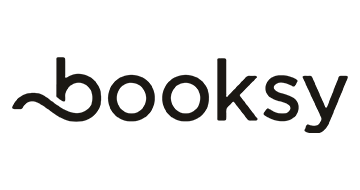 Ask for more details today!

If you're a small business that needs a reliable customer booking platform, why not try Booksy today. Save time and money when your clients book and pay for their appointments online with Booksy's user friendly, reliable online booking system.
---
│ What is Booksy?
Booksy allows calendar management, appointment scheduling, online payments, and marketing functionalities all in one place. If you are a beauty/hair salon owner, fitness instructor, massage therapist, or health instructor and looking for the best online booking platform, Booksy is for you.
It is impossible to get away from technology. Why not let it help you in the part of your business where you take calls and messages all day long? Booksy is the perfect partner for your business. The software does all the appointment booking for you according to your calendar. With Booksy, you do not have to worry about double-booked appointments.
Not only is Booksy helpful to business owners, but it also helps customers. The software allows customers to find all the services that a business provides in one place. As a customer, you can view the business profile, check the service provider's availability, and then book an appointment from the platform.
If you are a service provider, you may ask yourself what if I forget an appointment, or I don't see an appointment? That is highly unlikely to happen because Booksy sends you constant messages to notify you of your booked appointments.
Booksy has over 15 million users in the USA. This goes to show that it is trusted by many people all over the country.
---
│ How Does Booksy Work?
All you need to do as a business professional and service provider is sign up to Booksy and create an account. Once you have created an account, the first part is complete. Additionally, make sure that you give all the correct details. There is no room for mistakes. Double-check your details if you have to!
After creating an account, go to the 'For business' option in the top right corner. This step is purely for business owners.
If you want to know how the software works before paying for a monthly package, you are lucky because there is a free trial option. Click the 'Free trial' option in black and fill in the required information.
Create an account
After you have created an account, you will have access to the services that Booksy offers. When your free trial is through, you can decide whether you want to continue your business journey with Booksy and create a paid account.
If you continue with Booksy, you are free to choose any package plan that is well suited for you, depending on factors such as the size of your business and your budget. Each package has different features.
The two main Booksy packages are Boosky Lite and Booksy Pro.
Booksy Biz Lite
Business owners can use Booksy Biz Lite to manage their business. Things to note about Booksy Lite include:
It is only accessible on mobile devices
Booksy Lite has a simple checkout feature, which means processing payments will take a shorter time.
Automated message blasts
Booksy Pro
This package is perfect for a large business or any business located in multiple locations. Booksy Pro has all the features that Booksy Lite and a few extra. These features are:
It is accessible on a phone, tablet or computer.
Advanced and complete checkout feature with a new quick sale option. The quick sale option shows your most popular services on the checkout screen.
With Booksy Pro, all your employees can have their specific profiles where they can access client information and everything they need to know. However, you are still controlling the whole account as the business owner.
You can create and modify your weekly shifts so they are the same throughout. Additionally, you can set break times, and the time your business opens and closes.
Better inventory services. You can showcase your services by uploading a catalog complete with a description, photos, and supplier information.
Did you know?

Booksy was founded in 2014 in Poland by Stefan Batory and Konrad Howard

Stefan Batory is an ultra-marathon runner

Booksy launched in the USA in 2017

Now available in 40 countries around the globe
---
│ Booksy Features
Appointment management and scheduling
Booksy allows customers to set appointments themselves. They do not have to call the service supplier to find out whether they are available for an appointment. The Booksy software shows your customers when your business has free time and schedules the appointments accordingly.
Calendar sync
This function allows information from the service supplier to be linked to the customer through the software. This feature goes hand in hand with appointment management. For example, if a service supplier is unavailable on a specific date due to other circumstances, they indicate on the app that they are not available at a specific date or time which prevents a customer from making a booking during that window. Likewise, calendar sync ensures that customers are not double booked.
Email Marketing
A highly effective method of marketing, especially with appointment-based service-oriented businesses, is email marketing. Your customers can be made aware of the services, promotions, and new launches your business offers by emailing them. Booksy helps you schedule emails to customers to tell them about offers you are having or even to wish them a happy birthday.
Employee Management and Scheduling
If your customers are booking appointments through Booksy, they can select which employee they want for their appointment. As a service supplier, you have your business and employee profiles on the software, allowing your customers freedom to choose who they want.
For example, when a customer wants to have her nails done in a hair and beauty salon, they probably prefer one employee. Maybe this manicurist has been doing their nails for a long time, and they don't want their nails done by anyone else. Booksy allows the customer to choose that employee and schedule an appointment.
Alerts and Notifications/Confirmation and Reminders
As a service supplier, you do not have to worry about forgetting about appointments or not seeing your booked appointments. This is because Booksy has an alert and notification feature that sends you messages reminding you about booked appointments. The last thing you want as a business owner is to have complaints of forgotten appointments from customers. With Booksy, you will never have this problem
Why Do You Need to Use Booksy?
| | |
| --- | --- |
| Saves you time and lets you focus on work instead of worrying about picking up calls | Lets your customers leave honest reviews, helping you improve your service |
| Regular notifications mean you'll never miss an appointment | Offers digital marketing tools to help you expand your business |
---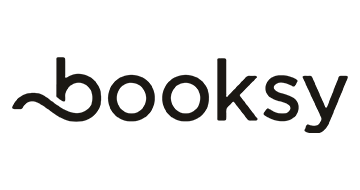 Booksy can help your business grow!

With an easy to use appointment booking interface, Booksy can help you grow your business by giving you the time to focus on what you do best: Providing your clients with a first class service. Visit Booksy
---
│ Who Should Use Booksy?
It doesn't matter whether you are tech-savvy or not. Booksy is user-friendly and very easy to use. The list below shows what kind of business can benefit from Booksy:
Hair salons and barber shops
If you own a hair salon or a barber shop, it doesn't get any better than Booksy. Not only does the software allow you to manage your appointments and schedule, but it also gives you the chance to grow your clientele. The list of how Booksy can help you grow your business is endless. There is the chance of a 24/7 customer booking opportunity where customers can book an appointment at any time, and they don't have to worry about whether it's business hours or not.
Nail salons
The process of doing nails is very delicate. Many customers prefer to have their nails done by a specific nail technician. This is where Booksy comes in. A customer is free to choose the employee that they want to do their nails through the software. The service suppliers have the chance to take pictures of the end product after a successful nail session and post it on social media through Booksy. This increases the likelihood of attracting more clients to your business.
Beauty salons
The advantages that Booksy gives beauty salons are endless. Service suppliers can maintain their clients by sending them emails and message blasts. These emails may consist of offers that a business has for its services. Booksy's live customer support service also ensured that beauty salons and professionals didn't encounter any trouble with the software.
Mental health and wellness professionals
Booksy has provided a platform for wellness and mental health experts to give their services to customers. You can now book a massage or spa appointment through Booksy.
Usage

Great for hair and beauty salons as clients can book appointments in or out of business hours

Ideal for health and wellness businesses where clients want to book time with a specific therapist

Perfect for specialised beauty businesses like nail salons, allowing customers to book specific treatments.
---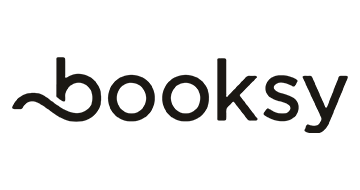 Use Booksy for tailor-made appointments!

If you offer a range of services, then with Booksy you can let your customers choose exactly what they want, when they want. Try Booksy today and see how you can offer more for less.
---
│ Booksy Cost and Time
Creating a Booksy account as a service supplier does not take long. Once you have put all your details and linked your payment account to Booksy, you are free to start using the software. You will find that creating a Booksy account will save you a lot of time in the future.
The cost of using Booksy will depend on what you want for your business as a service supplier. The price will also depend on the number of employees registered on your Booksy account.
A standard Booksy package goes for $29.99 per month. However, you will have to pay an extra $20 per month for any additional employees.
---
│ Booksy Usability
Being easy to use is one of the reasons why the software has gained over 13 million users. It is easy enough for anyone to navigate, whether an amateur on anything to do with technology or well-versed with it. Many Booksy reviews have applauded the software for being simple and straightforward.
---
│ Booksy Pricing
As mentioned earlier, depending on the kind of business you have, prices will be different. Without adding the cost of an additional employee, a standard Booksy package goes for $29.99 per month. Any additional employee will cost an extra $20 per month.
As a business owner, if you look at the amount of money you bring in at the end of every month as profit after using Booksy, you will not mind paying the extra $20 for each employee.
Booksy allows the business owner to sell their employees' top-rated services by assigning specific employees to specific services as well as charging different rates depending on the employees' skill levels.
The software allows you to attract new customers by payingfor Booksy Boost, a marketing tool that helps boost sales by putting your business in front of more potential customers.
| Standard package | |
| --- | --- |
| Free trial | Yes |
| Single user | $29.99 per month |
| Additional employee | $20 per month |
| Boost | One-time commission fee |
---
│ Booksy Tools
The primary tool that Boosky uses is the Boosky Boost. Below is everything you need to know about the tool.
Booksy Boost
This is a marketing tool offered by Boosky to help keep your calendar active and full. The Booksy Boost raises the ranking of your business on the platform, which, in turn, attracts more customers to your business.
Booksy Boost Cost
The good news is that you do not have to pay a monthly Booksy boost fee. Instead, you only need to pay a commission on each new client that comes to your business through Boost.
The required amount is $100 for standard services such as doing the customer's hair and $10 for consultations and other 'free' services. Once you have paid this commission on that client's first appointment, every additional payment you get after that will be yours.
When you get a new client through Boost, it will state '1st visit' on the 'Boost Details' section on your application. However, there are moments when a customer appears on the Boost clientele section who hasn't come to your business through Boost.
If this happens, you have the option of claiming the client. By claiming the client, you are simply telling Booksy customer service that they should not deduct any commission from the first payment of that customer. Once customer service confirms the claim is valid, the money deducted as the commission is refunded within seven business days.
However, there are specific ways that you can prevent accidental Boost charges from happening. These include:
Share your Booksy profile link: Make sure you include your unique Booksy link on your business website to separate existing clients from new clients through Boost.
Add walk-in clients to your Booksy contact info: If you get a new walk-in client, ensure that you add their contact information to your Booksy contact list. This will ensure they will not appear as new clients when booking an appointment through Booksy.
Points to Note

Budget-friendly online booking system ideal for small businesses

Multiple employees can have individual profiles allowing clients to choose

Integrated payment system
---
│ Booksy Reviews and Results
The reviews from some business owners about their experience with Booksy have been very positive. Here are some of them:
A CoLab Salon
Angel Cardona, owner, and founder of A CoLab Salon located in Winter Park, is thankful for the business that Booksy has brought to his salon. Angel gets most of his customers from them viewing his Instagram page and then proceeding to book an appointment through Booksy.
Rolando Aqui
The celebrity stylist has been using Booksy for more than four years and has given an impeccable Booksy review. He doesn't have to deal with managing the business by himself, which makes Booksy an excellent business tool.
---
│ Booksy Support
Booksy rounds out its offerings with excellent customer service. You can contact their representatives via a 24/7 hotline or email depending on the nature of your queries. In addition, you can access the email and the number by going to the 'Contact' page in the top right corner of the Booksy homepage.
There is also a direct chatbox where you can list your name, email, phone number, company name, and the message you want to send to customer service. This direct chatbox is available 24/7.

Customer services available via email, hotline and chat box

Extensive FAQ section on Booksy website
Alternative software to Booksy
Styleseat is an alternative software to Booksy. Like Booksy, Styleseat is an online booking software for beauty and wellness businesses. However, unlike Booksy, Styleseat is only suitable for small to mid-sized businesses and freelancers. The online booking platform does not support large businesses.
Booksy and Styleseat comparison
Both software applications perform the same function but have different features. While Booksy charges $29.99 per month, Styleseat charges $35 per month. Regarding functionality, Booksy has more features than Styleseat.
---
│ Booksy Alternatives
While Booksy is a very popular and efficient tool for booking appointments with local businesses, it's not the only option available on the market. Depending on your specific needs, there are other tools that are even better suited to manage your bookings and appointments.
In this section, we'll take a closer look at some of the best Booksy alternatives and present their main features and benefits. Whether you're looking for a cheaper option, a more robust feature set, or just want to check out other options, this section will help you find the right booking tool for your needs.
---
Simplify Your Scheduling!
Try 10to8 for a streamlined scheduling experience that integrates with popular business apps and offers SMS reminders to minimize no-shows.
---
A Better Way to Schedule Appointments!
Discover the flexibility and customization of SimplyBook.me, which lets you create your own booking site and offers a range of payment and scheduling options to fit your business needs.
---
│ Conclusion
Booksy is a fantastic option if looking for an online booking platform. From friendly customer service to the software's budget-friendly packages, you are bound to love it as a business owner. With the authority to schedule your employees at different working times and assign them to a specific service, Booksy gives you the freedom you need as a business owner.
Booksy offers two mobile applications. These are Booksy for clients and Booksy Biz for businesses. Customers can book their appointments through Booksy for clients, while business owners can manage their appointments and schedule through Booksy Biz for business.
---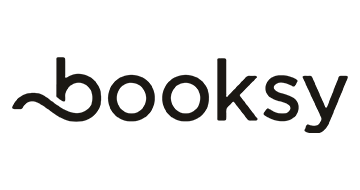 Use Booksy for tailor-made appointments!

If you offer a range of services, then with Booksy you can let your customers choose exactly what they want, when they want. Try Booksy today and see how you can offer more for less.
---