A few years ago, an acquaintance was in the process of acquiring a new company with many significant shareholders whose signatures must be obtained before the deal could be considered closed. In addition, the selling parties needed to be in one seating for this sign-off deal to acquire the desired effect.
This, however, couldn't happen because one of them was on a long-term trip on an important personal business. As a result, every other party waited a month and a half extra for his return.
Of course, this would have been avoidable with the help of a simple solution – the e-signature software.
Technological advancement has touched even the deepest part of businesses and corporate ventures, of which the banking industry is a part. Gone are the days when you go the extra mile to get things.
In the present world, the proper application of knowledge, or software, gets the job done in record time.
Bank providers are already digitizing their business processes to create a fantastic client experience and increase compliance.
Thanks to electronic signatures, it is now feasible to e-sign documents anytime, anywhere, and without going to the bank.
Before electronic signatures, people had to physically visit banks to approve loans and open accounts. Now it's simple to sign documents online from any location without going to a bank.
Not only will this change improve the consumer experience, but it will also simplify things for regular individuals.
Electronic signatures save time and effort in signing documents, giving organizations more time to focus on business growth.
Before we go further, let's briefly examine what an e-signature is.
What Is an E-Signature?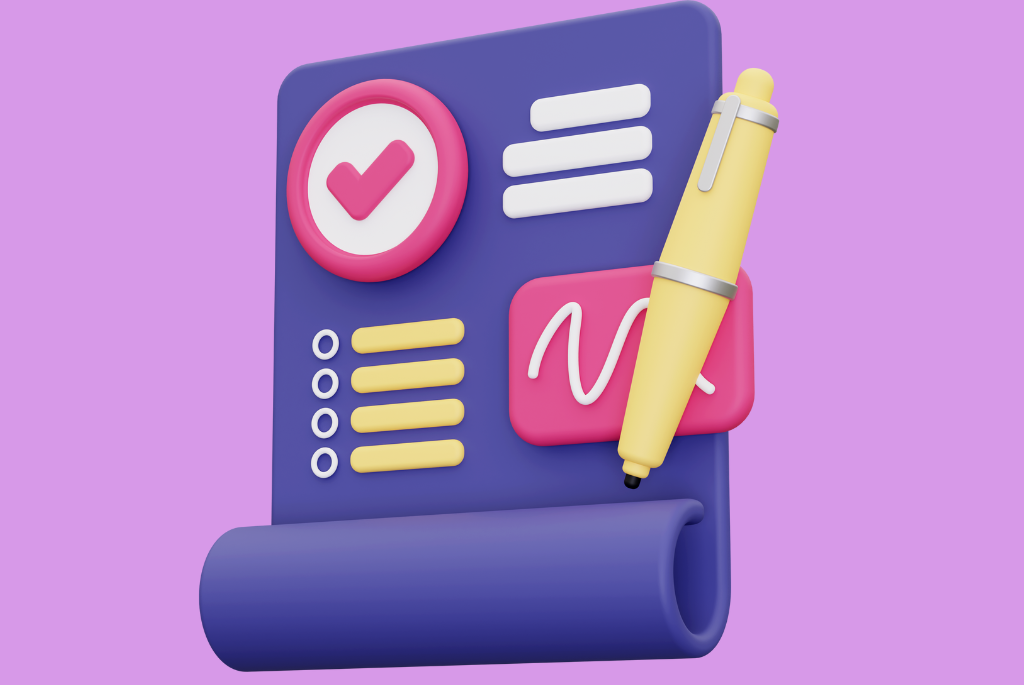 An electronic signature is a procedure that uses computers to verify the integrity of a document and the signatory's identity. It allows signatories to accept or concur with the provisions of a copy in the same way that wet signatures do.
They let you sign enforceable contracts electronically without having to print anything or pick up a pen. Businesses achieve 70-80% efficiency gains after ditching manual processes in favor of technology solutions like e-signature solutions.
Electronic signatures are more practical than traditional signatures since you can use them to sign papers remotely. They make the recipient's location unimportant and produce results almost instantly, thus saving time and postage.
The following are the steps involved in providing an electronic signature on a document:
Secure Key Generation: E-signature technology employs secured private and public keys to ensure validity. The keys used in the electronic signature procedure are unique and highly secure. Private keys are only accessible to the owner; no one else has access to them.
Digital Signature of the Content: Immediately after obtaining the private key, the documents or other content are signed with a digital signature. You can use online tools made available for this purpose to provide a digital electronic signature.
Confirmation of Authenticity: Electronic signatures are authenticated using the public key and the document's owner's signature. Once the owner's identification has been established, electronic signatures' importance becomes equal to traditional signatures.
However, for an organization to do this effectively, they must employ the use and integration of the e-signature software into their operational activities. The e-signature software enables users to set up and utilize legally valid e-signatures for contracts, web forms, and documents.
Documents, contracts, and web forms can all be signed electronically with the help of e-signature software. Users can use more than 100 no-code bots to automate the process, and an authorized head can allocate different staff tasks through the platform.
In addition, you can enable the notification feature so users with access to the program can know when a file is signed and ready for the next phase.
Industries That Could Benefit From E-Signature
Legal Industry
In the legal profession, a ton of documentation needs to be signed on behalf of clients by attorneys. Using e-Signature software can simplify the process of signing papers, regardless of the legal position in which you are involved.
Customers must make lengthy trips between offices to sign the documents, which wastes time. It can take a long time if each document needs to be signed at a separate location. If you employ an electronic signature system, however, the clients can sign the documents being supplied from the comfort of their homes. The documents are sent electronically to the involved parties if an office needs to add a signature.
Construction Companies
Engineering and construction projects must typically be completed on time. Minor delays could result in unnecessary extra costs. Sending contracts of 150 pages or more and coordinating with dozens of engineers, contractors, zoning regulators, and construction teams can be time-consuming and overwhelming.
Choose online communication and electronic signature creation to reduce the time required to complete the transaction.
It may also be easier for construction project managers to keep track of who has signed (and has not yet signed) a specific contract if documents such as subcontractor agreements, purchase orders, estimates, and work contracts are kept in a single location.
Real Estate Industries
Customers of real estate experts frequently need to sign a slew of contracts, and most agreements must be signed quickly—within 24 hours. Otherwise, they risk losing out to a more technologically savvy competitor with more appealing offerings.
Using traditional signatures to meet a 24-hour deadline frequently results in inconvenient meetings, a lot of driving, and stress. Customers can securely sign and send e-signature documents from the comfort of their own homes. Real estate agents could use the time they could have spent traveling from one location to another to find new clients.
Finance Sector
The financial sector involves a lot of document signing. Almost all financial processes, including transactions and the filing of other paperwork, necessitate the inclusion of a signature.
Financial institutions and other market participants have realized how much time and money they have wasted on document signing.
Manual documentation has proven to be time-consuming and difficult, frequently costing businesses a lot of money. Electronic documents attempt to solve the problem because they are as private as physical records and often more secure.
Instead of spending money and other resources to fax and mail documents, financial organizations and professionals can use electronic documents that quickly reach their clients and are quickly signed, saving time and money.
Opening accounts, getting loan approvals, and conducting other transactions recently required a trip to the bank.
However, thanks to e-Signature solutions for banks, those procedures are no longer necessary because all needed documents are now signed electronically and sent to the appropriate parties.
You can open an account online and get your loan approved without going to a bank. This transition enhances the customer experience and streamlines the procedures for both banking institutions and their clients.
Benefits of E-Signature Software in the Banking Industry
Reduced Transaction Time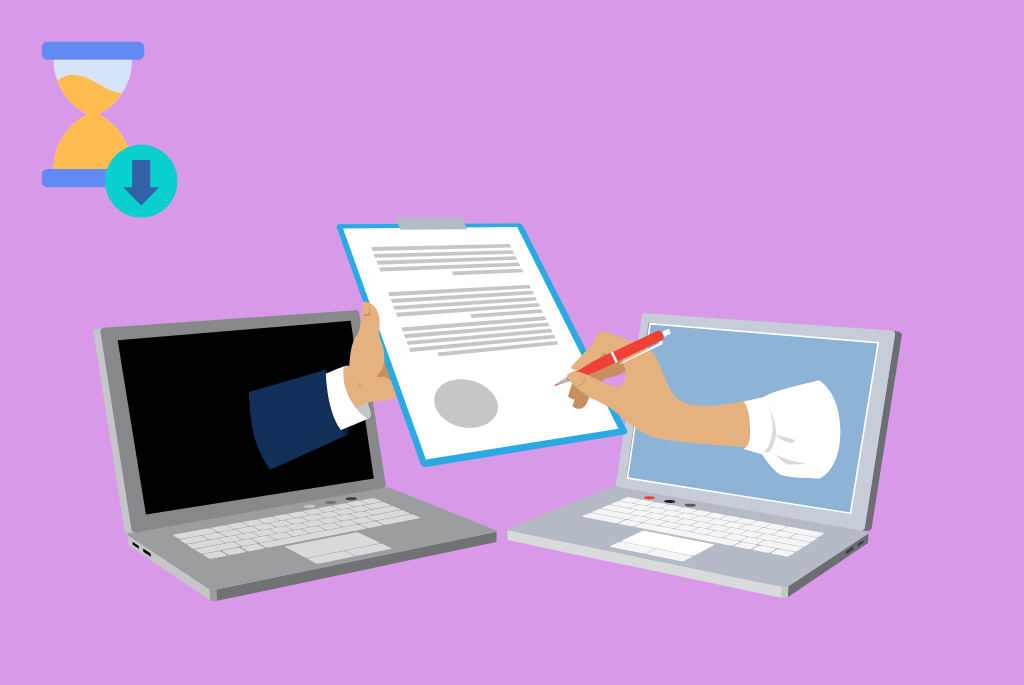 Banks can conduct a large number of transactions quickly, thanks to e-signatures. This boosts productivity, saves time, and eliminates document tracking and retrieval inefficiencies.
When using E-signature technology, there are numerous methods for collecting signatures. This includes click-to-sign and scripted signatures created on the touch screen of a smartphone. Because many customers access the bank via mobile phones, mobile capabilities are highly preferred.
Automating banking procedures helps lessen human error associated with paper-based records. The workflow is shortened by e-signature technology from weeks to perhaps even minutes.
Such institutions can complete their workflow fast without sacrificing compliance or security by using merely a web or mobile browser.
Customer Contentment
Customer satisfaction is affected by e-Signatures for financial services the most. Customers can access services more rapidly thanks to the quicker processing and completion of transactions utilizing e-Signatures in the financial sector. Electronic signature services can also help consumers with their main problems.
For instance, electronic signatures allow consumers to conduct financial transactions using mobile devices. Thanks to electronic signatures, customers can also guarantee that transactions are taking place in real-time.
Another important consideration is the need for the client to be able to contact the bank and other designated authorities whenever it's convenient for them. It promotes the expansion of electronic signature technologies in the banking industry.
E-signature software like SignRequest also comes with multilingual features that will allow your clients to sign and enjoy the platform using their preferred language.
Streamlined Operations
The time it takes to collect signatures from various departments—one of the banking industry's most time-consuming tasks—is reduced through the automation of signing operations. All time-consuming stages involved in paperwork are removed when electronic signatures are used in banks.
No loan application forms, contracts, or other paperwork will need to be printed, scanned, and sent. E-signatures make it possible to sign several documents with a single click, decreasing paperwork and boosting overall bank productivity.
With e-signature software, all you have to do is ask for the customer's and the necessary party's signatures to finish the banking transaction instantly. It also enables you to send reminders to everybody who needs to sign the document, including the applicant, in case they haven't done so already.
Transparency and Efficiency
Transparency and efficiency are ideal characteristics of any banking or financial institution. Banks can therefore use e-Signature technologies to solve problems with efficiency and transparency.
For example, the lending process may be lengthy and complicated, irritating both the bank and its customers. A number of organizations and individuals must sign your loan application before it is approved.
If you use the traditional signature, your recipient will not be able to tell where you are in the signing process. This is common when contracts you must sign are sent via fax or paper. However, using a digital signature creates transparency because the person who is supposed to sign your agreement can see how far along you are in the negotiation process.
A bank can send the digitally signed contracts to multiple signers using a digital signature. This is so they can access the arrangements you've signed with your digital signature. Additionally, if a recipient takes too long to sign, the bank can send reminders to ensure a smooth transaction.
Customers will thus be able to receive efficient and high-quality banking services as a result of digital signatures, which are both pleasing and appealing.
Improved Document Security
Paper documents, including signatures, can be easily altered. Copies are also easily stolen or lost. Because of e-signature technology, you don't have to worry about the security or storage of the documents transferred between systems.
Using text-based authentication, you can validate both parties to a digital signature. Once the document has been signed, the software uses tamper-resistant validation mechanisms to ensure its integrity.
Audit trails are meticulously kept to ensure no records fall through the cracks. For example, users receive notifications on actions taken on signed papers through the Audit trail Formstack Sign function.
It's simple to keep track of changes made to any document, making it easy to find what you're looking for. Some e-signature software options keep track of the IP address or device used to sign. As a result, you can be confident that no personal information about you has been compromised.
Reduced Human Errors
Banks spend millions of dollars each year fixing paperwork from all business lines. By using electronic signatures, financial institutions can eliminate errors in paper-based banking records. Banking staff and customers can quickly and accurately complete operations using a web or mobile browser.
Improved Customer Loyalty
Signature processes are convenient and make it simple for individuals to obtain papers and begin transactions. Such offerings ensure consumer loyalty by fostering a solid and long-lasting relationship with the clientele.
These signatures also do away with the consumer's physical need to visit the bank. Institutions that have digitized their business processes can offer a better client experience while increasing compliance.
With e-signature solutions, bank employees may be able to spend more time building relationships with customers instead of juggling piles of paper. Banks will have excellent customer service if the time spent on manual tasks is put toward the customers. It gives bankers more time to discuss important issues with customers.
Competitive Edge
Every customer relationship is crucial, and tremendous rivalry exists to win them. Modern consumers are tech-savvy and anticipate quick responses to inquiries or comments on purchases. Using online e-signature technology can give banks a competitive edge in clientele.
The majority of banks require extensive documentation for their loans or accounts. This means that the financial institutions give a substantial amount of papers to explain every document, rather than just a single document for signing.
Banks can improve their services, streamline processes, and increase security by gradually improving routine and ineffective practices.
Meeting consumer demands and fulfilling their needs is frequently the most challenging aspect of a puzzle. For many intricate digital banking processes, e-signature software can be an excellent solution.
Saves Documentation Costs
By fully digitizing the lending process, institutions can increase the volume of loans they make and expand their loan portfolio. Electronic signatures save institutions money on labor-intensive time and costly screening materials.
If the bank uses electronic signatures, there is no need to reprint the document and begin again if there are any issues. Businesses can save $20 per document and cut turnaround times by 80% by using electronic signature software. Electronic signatures financially benefit institutions while giving them more time to look for growth opportunities.
Client Trust
Businesses and individuals are increasingly using electronic signatures. Furthermore, as people become more aware of the benefits of electronic contracts, they are using them to sign most agreements where they can provide electronic signatures.
Electronic signatures provide contract security and assurance. As a result, clients prefer to sign digital contracts with financial institutions electronically. Customers are using tablets, smartphones, and signature pads to use digital signatures at shopping malls, banks, and other locations in addition to financial institutions.
Most e-signature software, such as DocuSign, has multiple security certifications and ensures that its customers' data is completely secure. As a result, financial institutions are increasingly relying on e-signatures and electronic contracts, as electronically signed contracts contribute to increased client trust and credibility in the business.
Boosts Productivity
A significant amount of time is spent printing forms, inputting, photocopying, and scanning to convert the files into digital format. Furthermore, processing paper-based documents during the onboarding process can cost twice as much as processing digital documents.
Electronic signatures simplify back-office tasks by cutting processing time in half. It can typically save more than an hour on each contract. It eliminates inefficiencies in document preparation, encryption, tracking, analysis, and storage, thereby increasing staff productivity. For instance, Proposify typically provides data to users so they may monitor the performance of their sales force.
With e-signature solutions, banks can accomplish more while spending less time on each task. As a result, banks will have more time to focus on finding the best commercial opportunities rather than verifying consumer data.
Important E-Signature Software Characteristics for the Banking Industry
Security and Authenticity
The e-Signature program should ensure the reliability of the sender, recipient, and document. Robust auditing tools should be included in the system, making it simple to access analytics on who has done what and when.
Check to see if the business giving your e-Signature complies with the minimal minimum legal requirements. Make sure your chosen system has security precautions to prevent rejections and forgeries.
Software Integration
The primary reason software integration falls short is that the software provider didn't prioritize the user during the design phase. The process shouldn't be complicated if you require one signature from one person or a dozen signatures from various persons.
Running your current document process requires integration with well-known programs like Google Docs and Dropbox. In addition, any e-signature software you consider adopting should be able to work seamlessly with the other applications your sales team relies on. CRM and content management systems are two examples.
To ensure that users have as little downtime as possible, the integration should be as easy and rapid as possible. Eversign e-signature software is simple to combine with other applications for efficient business operations.
Safety and Security
One of the most crucial things to take into account when choosing an electronic signature provider is data assurance and security. To guarantee that the data kept in the documents are safe and secure, the company must provide software that serves as a data vault. Leading companies follow strong security regulations.
Their product must also provide audit trails and encrypt documents using a high-standard protocol when you sign or import them.
Platform Neutral
Consider the most common sources from which you obtain electronic signatures. Will your provider be able to get signatures offline, remotely, and personally, regardless of technology? Irrespective of your device, the best electronic signature solution must be readily accessible.
Your e-Signature software shouldn't care if you sign on a desktop, in person, on a smartphone or tablet, with Apple, Android, or both.
When it comes to all of these mobile phone apps, your electronic e-Signature software solution should always be up to date with the most recent updates to ensure that you have a fluid and quick experience even if you upgrade your device.
Easy-To-Use Interface
New users will value the specific help feature's ability to swiftly and effectively explore the dashboard. Additionally, you must be able to develop a collection of templates that can be modified quickly on the fly with particular fields.
You should be covered by your electronic signature software whether you require remote or in-person signatures or whether you need to self-sign a document.
The software should enable you to submit your signature or draw signatures online using a user-friendly interface to capture your handwritten signature. You should be able to include checkboxes, photos, text, and annotations, in addition to highlighting the fields that require signatures if you're transferring papers to another party.
Additionally, the program should be able to save your unfinished project as a draft, so you may come back to it later and retrieve it while offline. With its user-friendly web interface and developer-friendly API, HelloSign e-signature software tool will help you get more done in less time.
In Conclusion
In the current era, the banking industry is focusing on a top-tier digital platform. E-signature software can help reduce operational costs, environmental impact, and a positive customer experience.
The automation of the banking business includes electronic signatures as a critical component. E-signature technologies preserved the financial system throughout the pandemic when "wet-signature" appeared unimaginable.
Because of the use of e-signatures, banks can now ensure greater transparency. You can use it to determine where the clients are in the signing process. Because they can complete paperwork online, bankers can act quickly during subsequent processing.
E-Signatures help banks increase client loyalty and repeat business by developing a digitally dynamic relationship with customers.
Sales cycles are sped up by using electronic signatures in the banking and finance industry. There are numerous advantages to employing these signatures; thus, every bank should consider employing the solution. In addition, using electronic signatures lessens the environmental impact and guarantees that customers can conduct business at their convenience.